Irina Worger of Lady Row tells of the inimitable Savile Row style embodied in her bespoke dress collections and the detailing that is making her designs the talk of the town
Who are your clients?
My clients are mainly English ladies who are recommended to me by word of mouth and by 'friends of friends'.
What types of fabrics do you prefer using?
All fabric are bespoke and offer a range of over 2,000 choices of fabric to suit your personality. Have fun with the finishing options, including the embellishment based on your mood board that will offer you something special over and above anything seen in any other window display.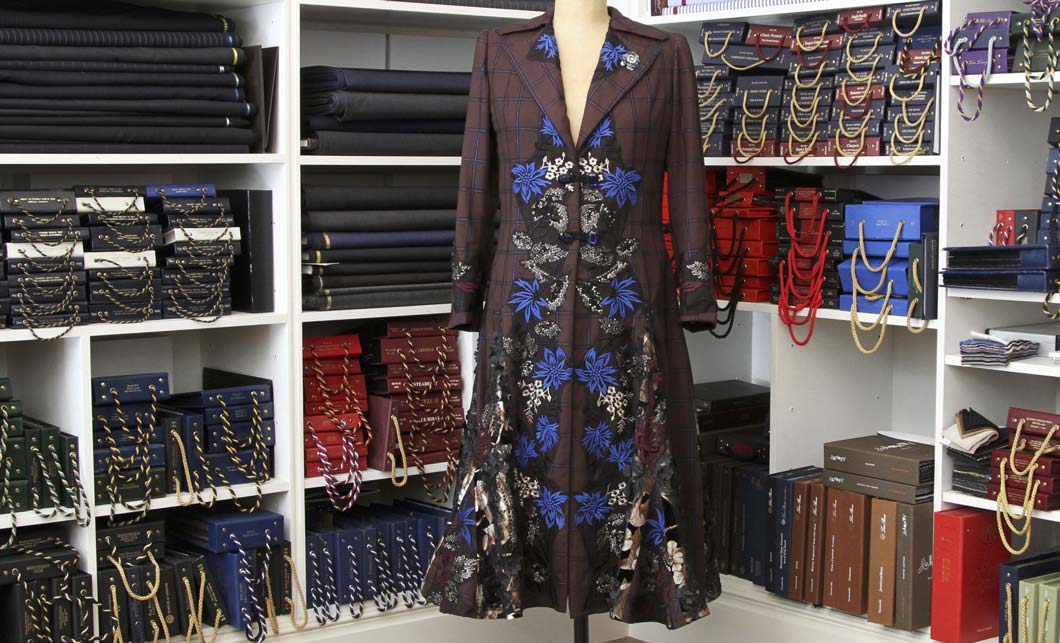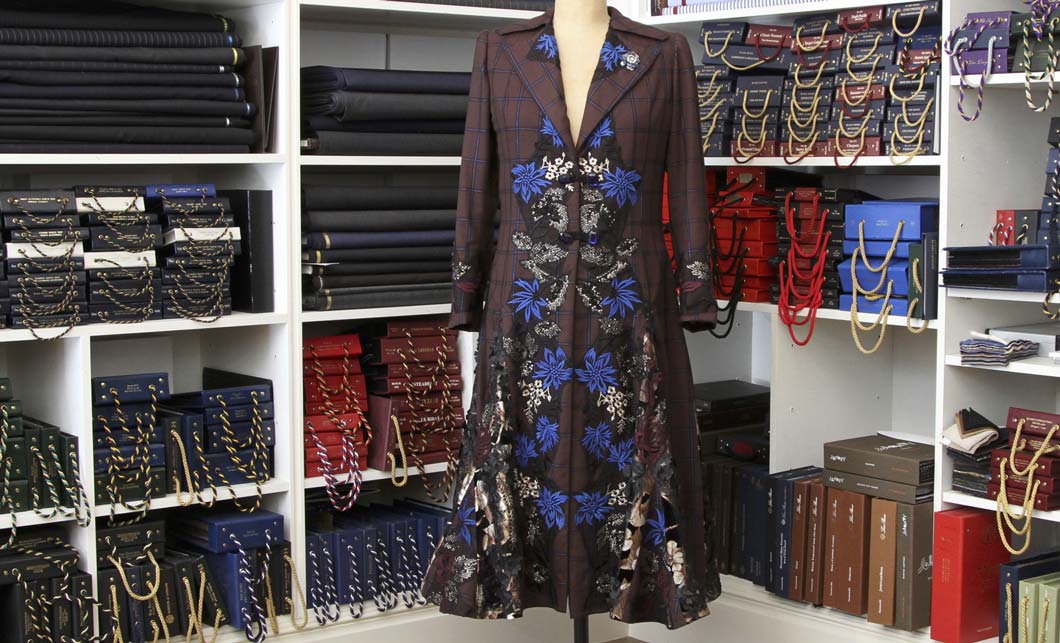 What occasions may they wish to commission a dress coat?
The effect you will have in a Lady Row Bespoke Dress-Coat is as a head-turner; the same effect you get when people stop and look at a high class car as it purrs down the road.
The ability to turn heads on the high street, to show off the dress coat's magnificent design and flare with every step that you take, is the main draw. Enhancing your style on another level with its exceptional characteristics is the USP of the Lady Row dress-coat – whether the occasion is a wedding, christening, gala, or for your own day-to-day use.
How does the Savile Row style inspire your pieces?
Mastering British Savile Row trademarks such as precise detail and expert fitting, the ladies dresses take inspiration from the bespoke traditional men's jacket. The dress-coat will be embellished with your own choice as a creation born out of your mind and desires, hand crafted into a luxurious garment that you can wear and show off to the world.
Lady Row is the only bespoke women's tailor just for women in Savile Row, London that offers a bespoke design based on your mood board, fabric, lining, buttons, up to the embroidery and hand painting.
Why do hand stitched clothing have such an appeal?
The embellishment the customer will choose may relate to something from their childhood, their dreams, it may be a culture-themed belonging, something which is very personal to them, a one-off special just for them to wear and show off with utter pride, knowing deep in their heart of hearts that this is unique only to them and could only be achieved by hand stitching.
What pieces are you most proud of?
The Lady Row dress-coat has been called a "walking coat", "an astonishment", " a talking point" and "an interactive art work". These type of compliments make me proud of all my creations.
Also a crown jewel, extremely recognised in the Dormeuil window display are the beetle wings hand embroidery on a Dormeuil woollen fabric dress-coat.
What's your delivery time?
Lady Row services include Consultation, Fitting, Creation and Delivery, over the 3-4 months.
In first stage, consultation, all the measurements required will be taken and the customer will choose the fabric, lining, design of the embroidery/hand painting, and buttons and create a mood board.
The second stage, fitting, will require 3-4 meetings to ensure that the dress-coat will fit perfectly to your body and also we will discuss your inspiration board and involve you in the designing process.
Third stage, creation, the coat-dress will be based on your mood board which will give you an idea of what the finishing product will look like and allows everyone involved to agree on a direction.
Finally Delivery, in our London Atelier, your one-off creation will be carefully finished with hand stitches. The whole process will take up to 3-4 months to be ready and delivered anywhere you have requested.
Also, all the patterns, ideas, designs will be safely stored for the future.
Irina Worger of Lady Row tells of