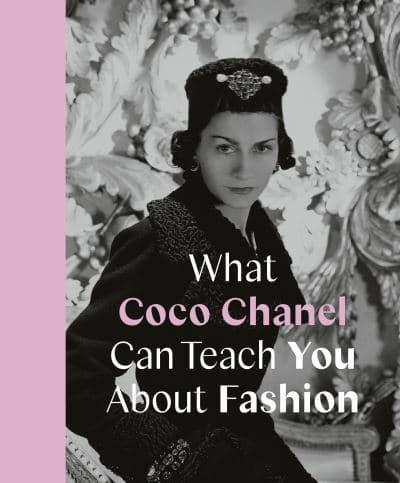 Almost any book on fashion legends will have an instant audience and especially at this time of year, says Robin Dutt.
With international fashion catwalks having very largely returned following various Lock Downs and Slow Downs and the homogenising nature of Zoom shows, we might be able to be a little more confident in the future of fashion. Many publishers are planning several fashion titles to whet the appetite as part of this return to flair and fit. Part of Frances Lincoln's series about fashion greats, 'Icons With Attitude' these two livres de poches (for so they are) are manageable and fit perfectly into this season's capacious raincoat pockets. The subtitle (with obviously more in the pipeline, one presumes) is 'What Coco Chanel/Alexander McQueen – 'Can Teach you about Fashion'. But don't let that put you off. These are not designed for the student alone and contain page after page of delightful quotes, stories and, of course, images – some seen for the first time for many readers. Ms Chanel, it would seem, has much to say on every subject in the fashion arena and some gems include these – 'Dress shabbily and they remember the dress; dress impeccably and they remember the woman', 'Adornment, what a science! Beauty, what a weapon! Modesty, what elegance.' and 'The best colour in the whole world is the one that looks good on you.' Sound advice and views, indeed.
From McQueen, we have observations such as, 'Clothes and jewellery should be startling, individual', 'I use things that people want to hide in their heads. War, religion, sex:' and 'When you see a woman in my clothes you want to know more about them'.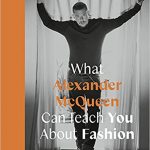 Caroline Young penned the Chanel book and Ana Finel Honigman wrote the McQueen and, in relatively short texts, cover much ground, reminding the reader of the lasting legacy of two very different and two highly respected talents, the world over. The archival shots of Chanel are especially engrossing and perhaps to be expected, the 'shock value' catwalk imagery of McQueen, worn by celebrity models such as Stella Tennant, Kristen McMenamy and the much missed fashion icon, Isabella Blow who bought McQueen's final college runway collection. In the former, we see the couturier at work in her atelier, lounging at home in timeless luxury or modelling her own creations in her early days, by the sea. McQueen's catwalk shots remind of his dark and dangerous edginess incorporating tailored military suiting, bondage influences or the use of bones and horns, feathers and lace which somehow do not look surreal or out of place at all.
So whilst these are not 'How To' books (even though some may still feel they might have an element of this) it must be remembered that both contain material which really does conjure the spirits of these two stellar artists whose take on individuality and glamour whilst being so different is not at odds when it comes to creative vigour and verve.
Coco Chanel and Alexander McQueen published by Frances Lincoln, £12.99 each.