That fine Australian wine house Penfolds teamed up with the Royal Opera House to put on an evening of quite sensual pleasure at Somerset House, that grand old building beside the Thames.
Penfolds must be credited as one of the great wine makers that ensured respect for New World wines and helped open up the world wine market to a wider public.
Hard now to believe that just a short while ago in the scheme of wine, France so dominated the market that, with the rare exception of a few Italian and the odd German white, restaurant wine lists were composed entirely of French varieties.
New World wines changed all that. Admittedly, there was also a resurgence of wine production in other old wine regions. But it was the get-up-and-go, determination and willingness to adopt modern developments on the part of New World producers that helped promote and encourage wine drinking on a much wider scale.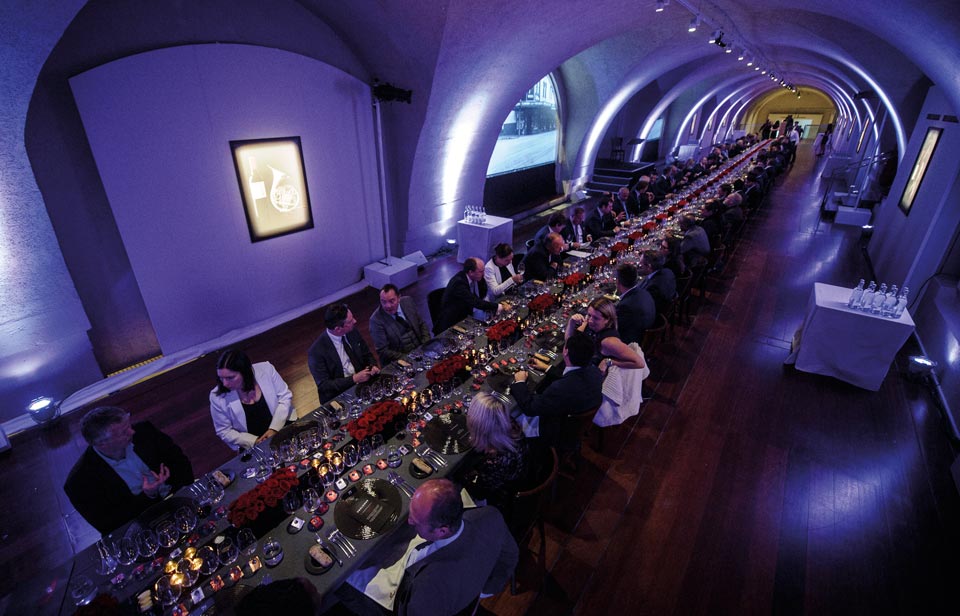 And right at the forefront of that movement was the Australian house of Penfolds. Given that it was established in 1844, just eight years after South Australia was founded, it can hardly be lumped in with many other New World wines. Yet such has been its influence and its success in developing fine wines, and promoting them world wide, that it undoubtedly ensured New World wines arrived at the top table.
It provided its own top table at this splendid dinner at Somerset House, where a privileged gathering of some 80 guests enjoyed a tasting of a galaxy of Penfolds wines. Having savoured more than was perhaps wise of these fine whites and delicious reds, we then adjoined to an upper room, where a long table gleaming with silver and fine glassware gave promise of good fare.
We were not disappointed. With introductions from Samuel Stephens, brand ambassador of Penfolds, and John Fulljames, associate director of the Royal Opera House, a dish of burrata, beetroot quenelle and truffle dressing was served with a 2012 Yattarna, a 1998 Bin 389 Cabernet-Shiraz, and a 1996 Kalimna Bin 28 Shiraz.
Next came foie gras teamed with the 1980 Grange. The main dish of rare beef fillet came with a 2001 St Henri Shiraz and 1999 RWT Barossa Valley Shiraz. And finally, a dark chocolate concoction emerged, smoking, from under a glass cloche, to go with the Great Grandfather Rare Tawny NV.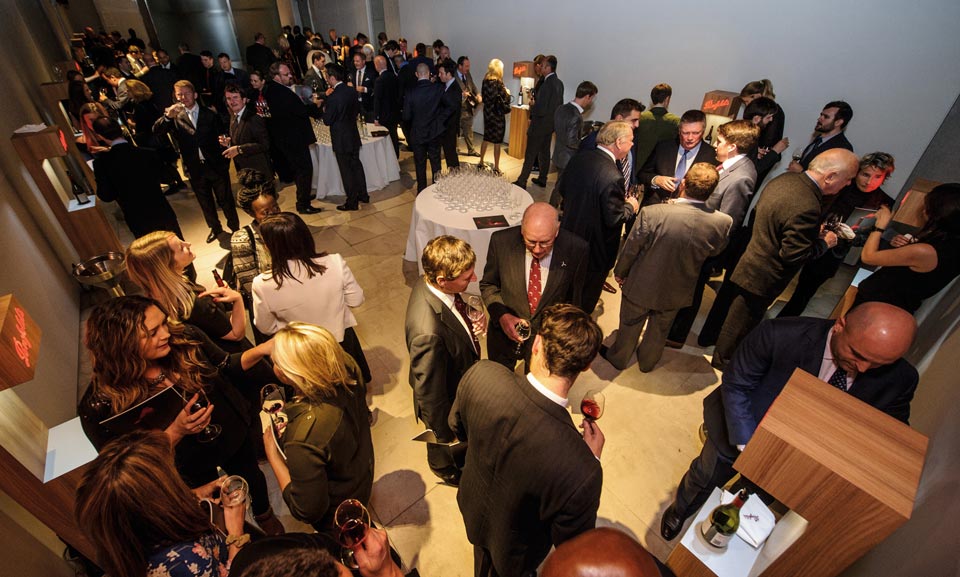 Grange is the wine that if not exactly responsible for making Australia famous certainly established it as a country making fine wine. Its inception is the stuff of legend in the wine trade. In the 1950s, Penfolds chief winemaker, Max Schubert, presented a newly created wine to his top management and a circle of leading wine buffs. It was rejected, even scorned. Yet despite this set-back, Schubert persisted, continuing to experiment on the wine in secret, in cellars well away from management.
Finally, revealing his results at another tasting by the board, his efforts were recognised and the go-ahead for production was given. That was in 1960. The Grange went on to success with Aussie drinkers and to international acclaim. It continues to win international awards and has been acknowledged as one of the great reds of the 20th century. And we were privileged to have a taste of it at Somerset House.
As if this abundance of fine food and good wines was not enough sensual pleasure for one evening, singers from the Royal Opera House gave performances. Dr Johnson is credited with saying that music was the only sensual pleasure without vice, and given his own bibulous predilection, the good doctor would surely have approved of this combination of wine and song.
In recent years, the opera house has stepped up its promotional activities, cooperating with many in the arts world and working in partnership with others. Earlier this year, it launched a collaboration with the Royal College of Art. All these activities and others around the world have upped its profile and established its brand over a wide range of products.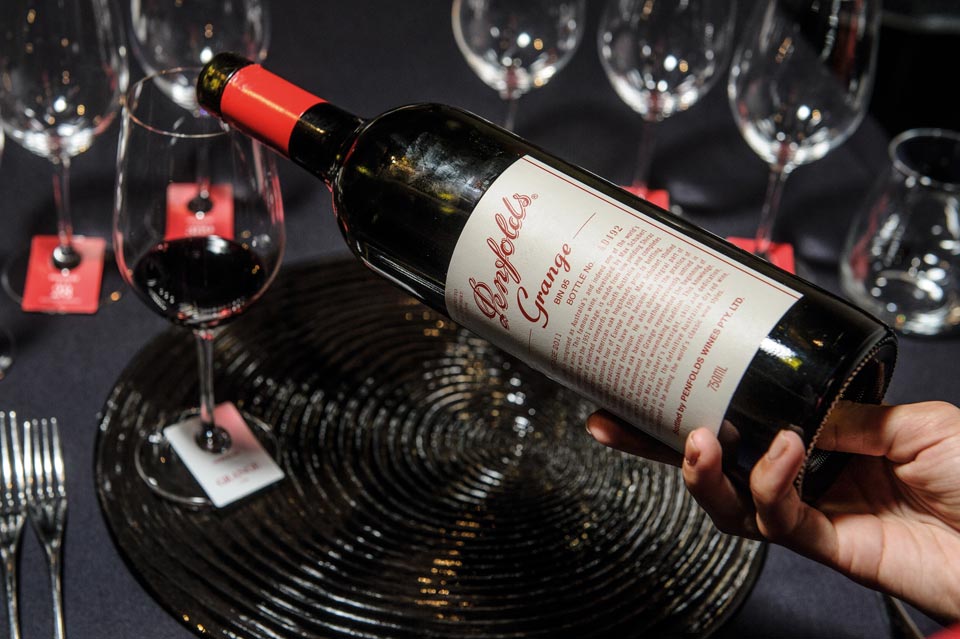 Its presence at Somerset House did not mark a move into wine producing, however, but provided sublime singing and music during the course of a very grand dinner. Given the general bonhomie and hubbub engendered by wine, food and good company, it says much for the excellence of the musicians that they still commanded our attention.
Replete with wine, food and song at the end of this evening, we stepped out onto the elegant terrace of Somerset House, overlooking the Thames, with all the lights of London twinkling about us, and felt filled with seasonal goodwill towards all men and women – and especially to Penfolds.
That fine Australian wine house Penfolds teamed