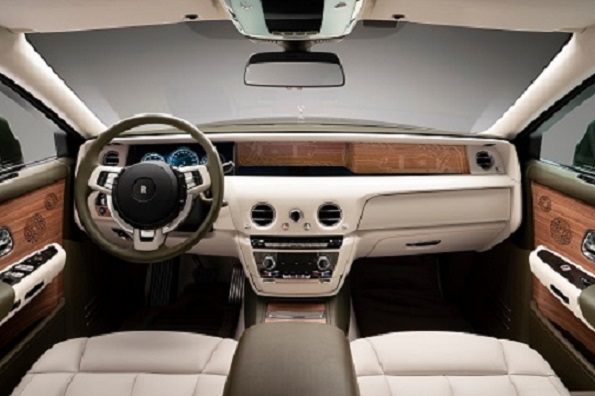 A co-creation between Rolls-Royce and Maison Hermes has resulted in the bespoke Phantom Oribe, described by its owner as a 'land jet', writes Robin Dutt.
The vehicle's rich green and tempered cream hues match the glazes of antique Japanese Oribe ware, of which Yusaku Maezawa who commissioned the project, is a dedicated collector.
Perhaps the opposite in appearance to kintsugi (the breaking and expert mending of pottery adored by many Japanese as symbolic for the beauty is imperfection, Oribe is a masterclass in perfection –  even though this 'perfection' can involve purposefully deformed shapes to emphasise the unique.
But there is nothing deformed about the Phantom Oribe. It is quite simply perfect – if such a thing exists.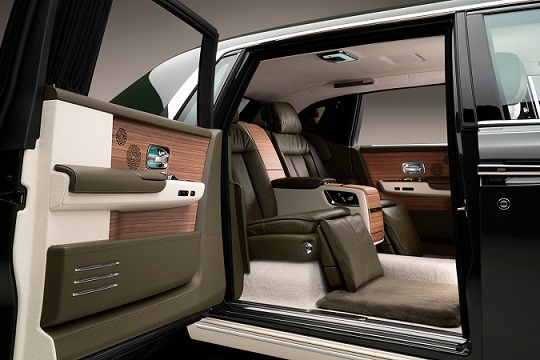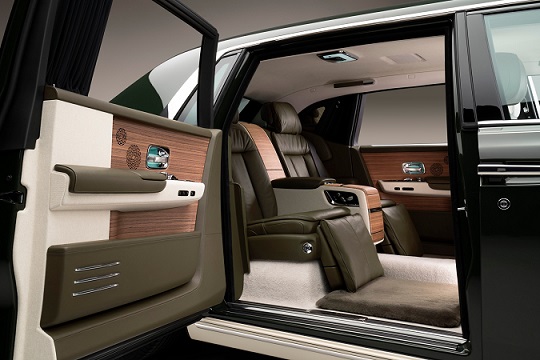 Torsten Muller-Otvos, Chief Executive of Rolls-Royce Motor Cars says: "This magnificent expression of our pinnacle product represents a landmark for Rolls-Royce Motor Cars, bringing together two houses with more than three centuries' combined experience and heritage."
And Michael Bryden, Lead Designer, Rolls-Royce Collective, believes that this car is "a fusion of East and West, ancient and modern, serenity and exhilaration"!.
Hermes leather, something the company has been associated with since its inception in 1837, is proudly on display and also features in less visible surfaces in the form, for example of, linings and the decanter stowage compartment.
In addition this revered French house commissioned an artwork based on a design by artist and illustrator, Pierre Peron (1905-1988) which runs the length of the car's fascia. Monsieur Peron was responsible for creating several of Hermes' signature silk scarf designs, known and collected internationally.
And, as one might expect with this exemplar of Rolls-Royce innovation, there is a good deal of shining, gleaming silver metal bodywork to further emphasise the undoubted element of unmatchable streamlined chic and sleekness.
The late guitarist, Pete Overend Watts of the sensational glam rock group, Mott the Hoople whose outlandish dress sense is still memorable said of his also unusual locks, that he originally used "Ford silver car paint on my hair and went on to Rolls-Royce silver. Image is everything!'"
It certainly is.