The modern bachelor may no longer benefit from a Jeeves but he hardly needs one. Blessed with sufficient bucks in the bank, the unattached man of 2015 has the world as his oyster. A modern pad will provide all the facilities a Jeeves might, and more; take-aways and delivery services take care of food and laundry; surfing the web covers most eventualities; and a host of agencies are all too eager to help him meet up with agreeable young ladies.
Just such a service is based hard by Savile Row, in Berkeley Square. This is Berkeley International, which claims to be 'the world's pre-eminent introduction agency' and which has seen a 55 per cent increase in customers/clients eager to sign up in the past year.
The emphasis here is on what they call a personal and bespoke method rather than an online database, staff talking to every member to find 'their perfect partner'. The agency says many high profile media figures, plus entrepenuers, financiers and lawyers are using their service – the sort of bachelors, presumably, who may be rich but are time poor.
So more and more chaps are making their way to pour out their desires to the understanding staff at Berkeley. Fees start at £10,000 up to £50,000.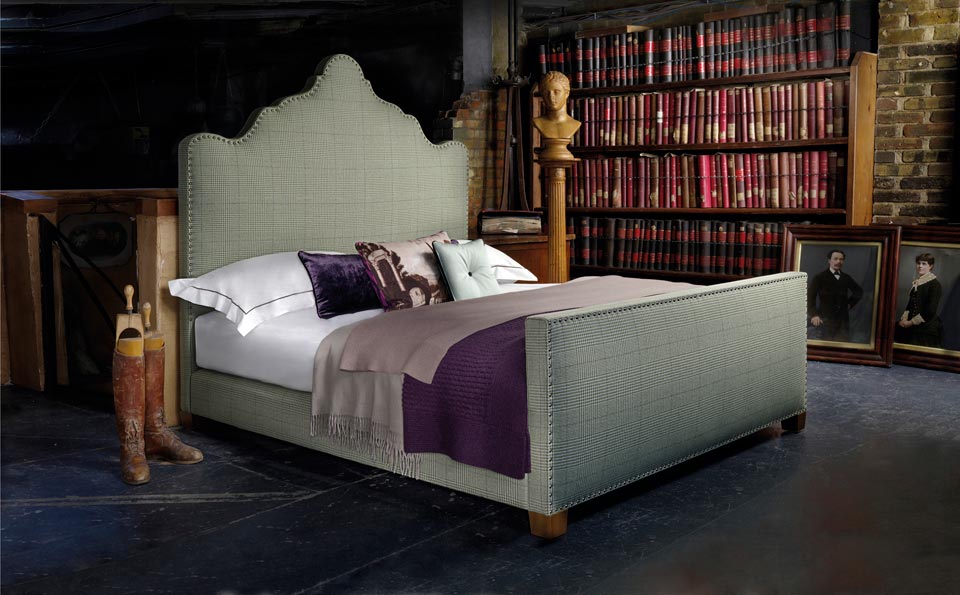 For the bachelor who is pad-hunting, a surfeit of new-builds on the market means he has his pick of the latest hi-tech, streamlined properties. These are ideal for the man about town who wants everything on tap, in hi-rise buildings that have a swimming pool, sauna, restaurants, gym and sometimes parking on site.
But to be at the heart of the action, a lush penthouse has just come onto the market in Soho Square. Spread over two floors, it provides the ultimate bachelor pad, with a master bedroom suite that takes up the entire top floor. This includes a study area, dressing room and bathroom, and has its own private terrace. There are two further bedrooms below, plus a living/dining area that spans the length of the building and overlooks the Square.
It is, says David Humbles, managing director of developer Oakmayne Bespoke, "the perfect choice for those looking for a spacious pied-a terre". Some pied-a-terre. Price £5,950,000, through Harrods Estates.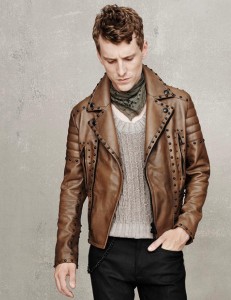 Some new apartments come fully furnished to buyer specifications, but any style-conscious bachelor will want to put his stamp on the territory. Esoteric ornaments, objet d'art and unusual equipment indicate the owner's penchants. One noted bachelor with the ultimate bachelor love nest of a Thames houseboat had a well used vaulting horse in his bedroom, an item of some interest when the vessel was put up for sale. Number one installation for consideration must be the bed. The one pictured here comes from top bed name Savoir, who hand make designs to suit all tastes and sleeping requirements. Know that Marilyn Monroe slept on a Savoir bed, as did Winston Churchill, though not at the same time. Like a Savile Row suit, each is made by one craftsman, 'fitted' to the customer's needs, and this one took over 80 hours to make. It is upholstered in a suitably masculine check, pure wool, brass studded, price £42,270
Art is the thing that transforms a place and there's plenty of opportunity to browse wonderful events in London this Summer and maybe find that one exquisite piece. Not to be missed by the serious buyer is the Olympia International Art & Antiques Fair, June 18 to 28, and the Masterpiece show at the Royal Hospital Chelsea, June 25 to July 1. Fabulous treasures at both.
An artist with street cred as well as international acclaim is Adam Neate. He started as a London street artist and has gone on to produce multi-dimensional art works that sell for many thousands of pounds around the world, whilst still keeping in touch with his street public. He uses intricate layered and carved materials to create many works that have 'movement', changing his approach every few years. This one is The Brother, price £30,000, exclusively through Elms Lesters Painting Rooms
A parking facility is a must for the man who loves his car – unless of course he joins one of the top car clubs. This allows him to ring the changes of luxury marques to drive, from Aston Martin to Lamborghini, McLaren to Ferrari, without the worry of keeping or servicing.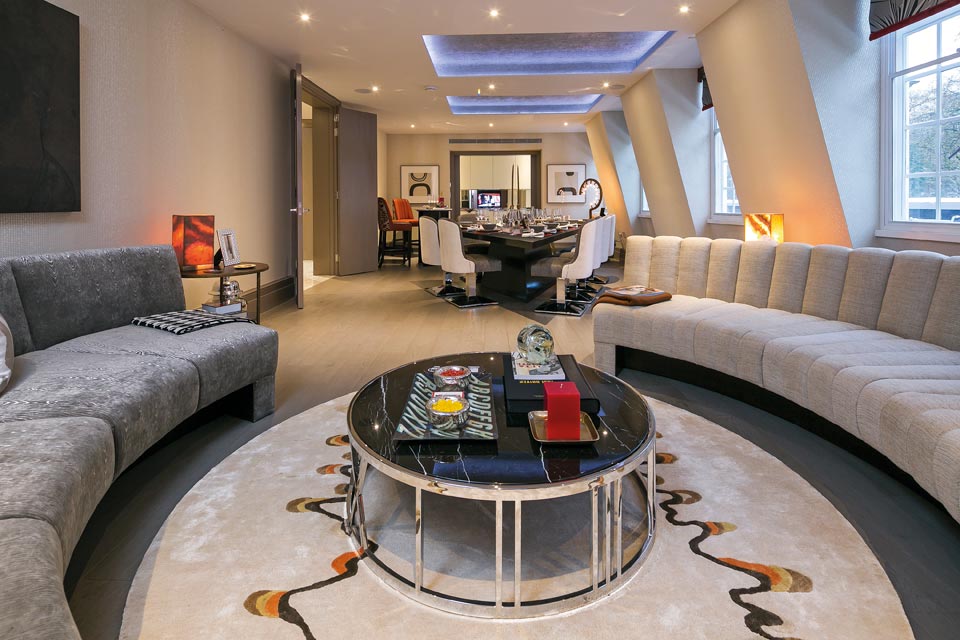 These and other de luxe motors are available at Auto Vivendi, a rather special car club based in London that serves the world's richest. Not only does it offer the latest models but its collection and pick-up services, club events and world tours mean it is rather more than just a rent-a-car operation. Membership comes at a range of prices, from £5,000 per year up to £30,000, giving points that can be traded for days with different car types, according to membership level. Membership may also be tailored to individual requirements.
"I've owned a lot of supercars in the past, and having lost so much money on them, the decision to join the Club was actually an easy one," says one member. " I can pay for two years membership with the money I would lose in a year on one of my own cars."
Few may wish to be bothered with driving in the city, so wheels are more for jaunts out of town. At one time, the swish option was a weekend in Brighton but then more exotic ports of fun took over. Now, it's smart once more to opt for a luxury break in the UK, at a country house hotel – though an invitation to a private country house weekend, on a grand scale, trumps other options
Situated in the lovely Vale of Aylesbury is Hartwell House, an 18th century pile that provides a home from home of Downton Abbey style. Not only is it furnished with beautiful antiques and fine art, but it has the sort of cellar that a discerning bachelor will appreciate. With a fine restaurant and indoor pool, it is distinctly more impressive than a seaside inn. There are many places of interest nearby, including the popular Bicester shopping mall,
The private jet still has power to impress. Inviting a young lady up, up and away in the luxury of a personal aircraft has definite appeal, though renting has largely replaced ownership nowadays. As with second homes, horses and gym membership, personal jets were largely jettisoned during the economic crisis. One can be ordered at pretty short notice from SHY, who claim a stable of over 12,000 jets and 6,000 helicopters across the globe. Or there is NetJets Europe offering 'fractional' ownership , and a fleet of 130 aircraft in Europe. With both, the world is the oyster for today's bachelor.
But first and foremost for any bachelor must be personal appearance. The bespoke suit or jacket, accompanying style-right quality accessories, and the confidence such impart all contribute to that certain indefinable air of the irresistible gentleman. With that, all the rest must surely follow – particularly if, underneath, he is also a bit of a rascal.
The modern bachelor may no longer benefit