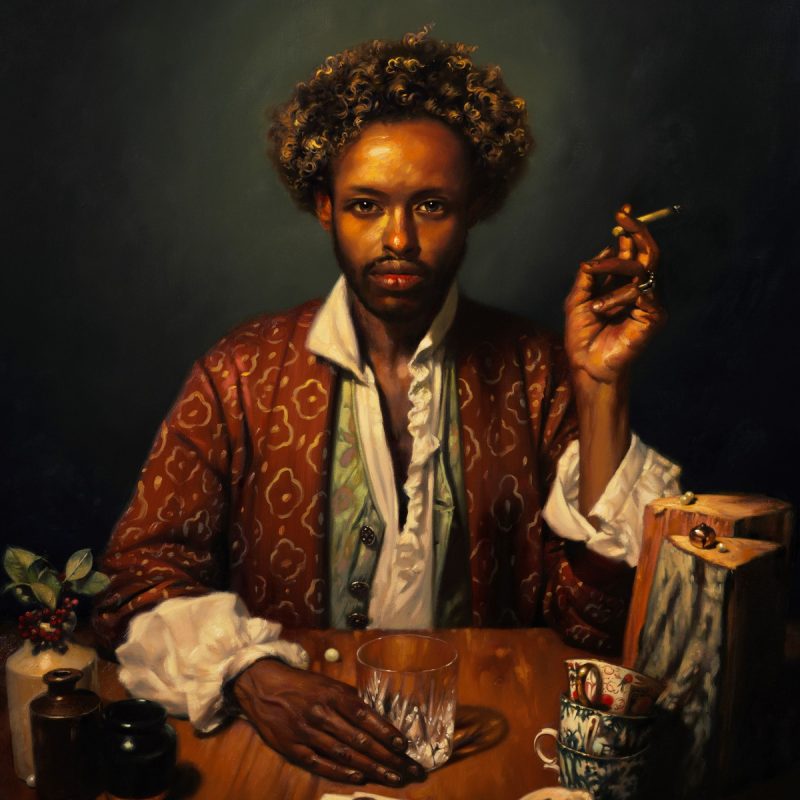 Stephen Appleby-Barr is a skilled painter of costume and still life subjects. He brings the lushness of the capture of materials and fabrics to life with an unashamed sense of luxe and the exotic.
He certainly stands comparison with other masters who have a way with the depiction of fine and indeed, stately dress, such as Boldini, Sargeant and the recently and sadly departed Howard Morgan.
These fine painters were inspired by epochs of clothing caprices in gowns and frock coats – in both relaxed and more formal ways.
And, Appleby-Barr shares their love of light and dark and the deliberate staginess that looks alluring and dramatic, inspired by fine velvets, crisp shirting, degage cravats and vivid prints.  His technique has been described as 'the concept of life arrested in stillness'.
The show, in collaboration with Carolyn H Miner, reminds of the artist's confidence with fantastical, never poised or perfect environs, deliciously sueded in purposeful gloom. These images expose lush treasure troves of thought. It is refreshing to see a new master inspired by the past's sartoria.
Until 14 May at Robilant + Voena, 38 Dover Street, London W1 4NL. (By appointment. 020 7409 1540) – Robin Dutt