By Marie Scott
With the cold drawing in, it's not hard to see why so many are jetting off in chase of some winter sun. However, in this increasingly globalised world it's getting harder for the discerning traveller to choose between locations. Once industry darlings, many places have suffered at the hands of plasticising commercialisation. Today's jetsetters want a destination that blends authentic charm, private beach life and refined luxury. They also never seem to find themselves far from an investment opportunity. Enter Mauritius.
While traditional winter gems such as Goa lose their sparkle to over-development and resorts, Mauritius's strong heritage shines through. A cultural melting point of almost half a millennia of colonial rule, expect charming period houses rubbing shoulders with boutique luxury hotels. Another welcome by-product of its rich and varied history is its local cuisine. A French colony for just under a century, Mauritius's stylised offerings also benefit from a unique set of influences, from Chinese traders and Indian migrant workers. Think mouth-watering creole curries and fresh seafood prepared by renowned chefs. And, with some of the best beaches in the world, it comes as no surprise that it's seen a 100% rise in tourism in the past 16 years alone.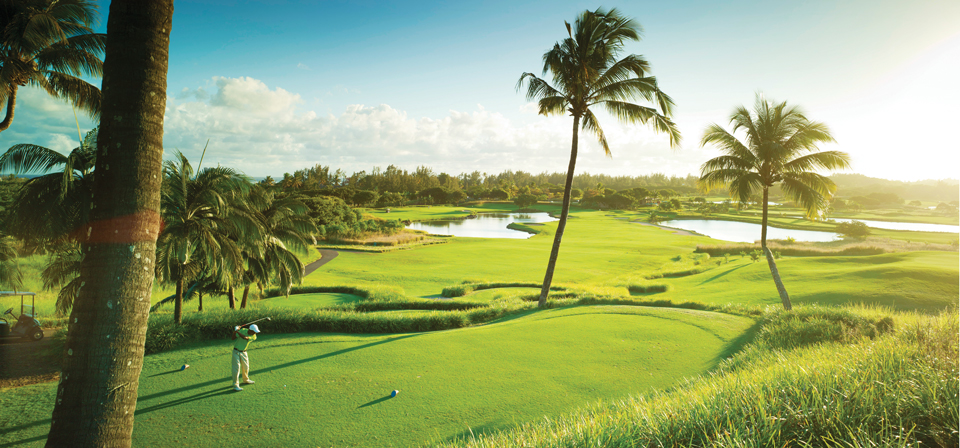 From a business perspective, the modern traveller increasingly wants more from their trips abroad. Starting life as a trading port, it's apt that Mauritius has seen itself develop into a modern day financial portal, facilitating and easing investment into notoriously difficult African, Asian and Indian markets.
A combination of advantageous legislation, fantastic business relations and a strong knowledge base makes investment in these relatively untapped regions not only possible, but also attractive. As emerging economies, such speculation offers an opportunity to get in on the ground floor – something that's difficult to come by in the rest of the world.
Indeed, over the last few decades Mauritius has been quietly positioning itself as Africa's Hong Kong or Singapore. For instance, it has concluded over 40 Double Taxation Avoidance (DTA) agreements with countries on the African continent, the UK and India. You only have to look to the historical precedence of India and China to understand the importance of this. In the late nineties, the world's two largest countries rushed to increase their number of DTA and investor protection agreements with other countries as they moved towards a significant rise in foreign investment. The rest is very recent history.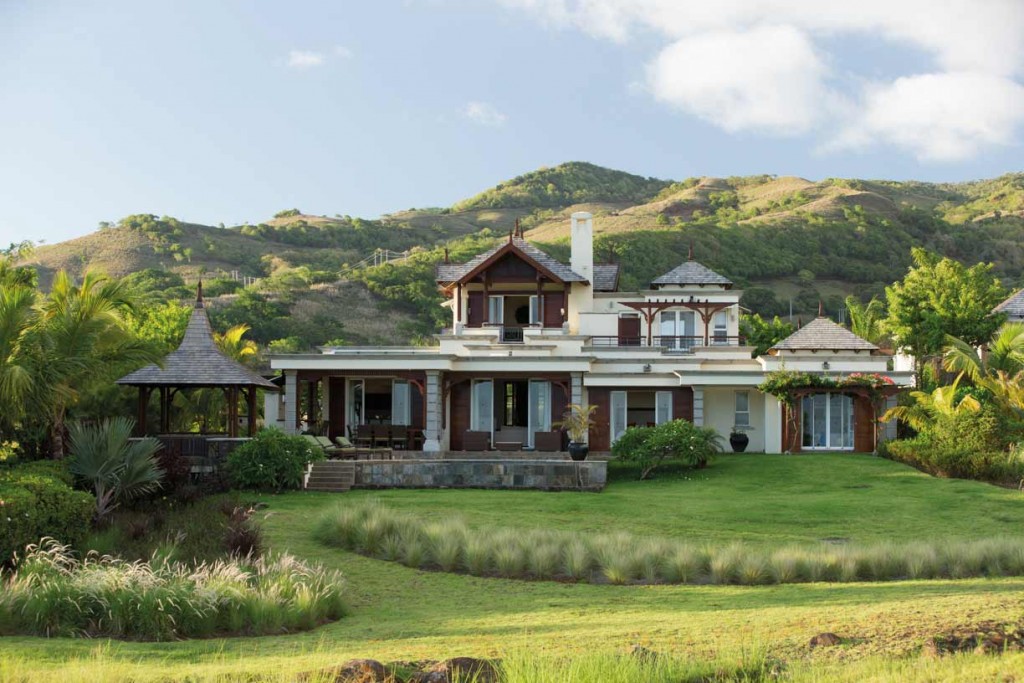 With favourable taxation rates, investors can look to holding companies in Mauritius to manage and ease investment into the continent. Take Mozambique for example. Here, returns on investment taken out of the country are taxed at 20% and sales of investments see a capital gains tax of up to 32%. However, as Deloitte points out, going through a Mauritian firm sees the former withholding tax reduced to 8% and the capital gains tax completely wiped. Back on the island, companies can benefit from a flat corporate tax of 15% (with financial tax credits available to reduce this to 3%), no tax on interests paid to non-resident shareholders and several other tax sparing provisions.
But as Antony Withers, chief executive of the Mauritius Central Bank, (MCB) finds – it's not just favourable legislation that brings business to Mauritius. 'Mauritius is where Singapore was 20-odd years ago before it established itself as an investment and financing destination for south-east Asia,' he says before continuing "Mauritius has the same opportunity to really become an offshore jurisdiction for structuring investment into Africa." He goes on to cite that there are "more than 120 active correspondent bank relationships in 34 countries in Africa" owned by the MCB.
It is these relationships that have ensured Mauritius's continued success abroad. The World Bank ranks Mauritius first in Africa for ease of doing business as individuals and companies are increasingly taking advantage of the services supplied by Mauritian companies, such as Rogers Capital. Other than realising the legislative benefits for your investment detailed above, these bodies provide a springboard to efficient trade in Africa. As CEO of the Rogers Group Mr Philippe Espitalier-Noël states, "Our strategy is oriented towards business areas where we can offer services to clients beyond our borders." For instance, with struggling infrastructure on continental Africa, multinational Mauritian companies, such as Velogic, the logistics arm of Rogers Group, offer integrated platforms to meet demanding logistical requirements.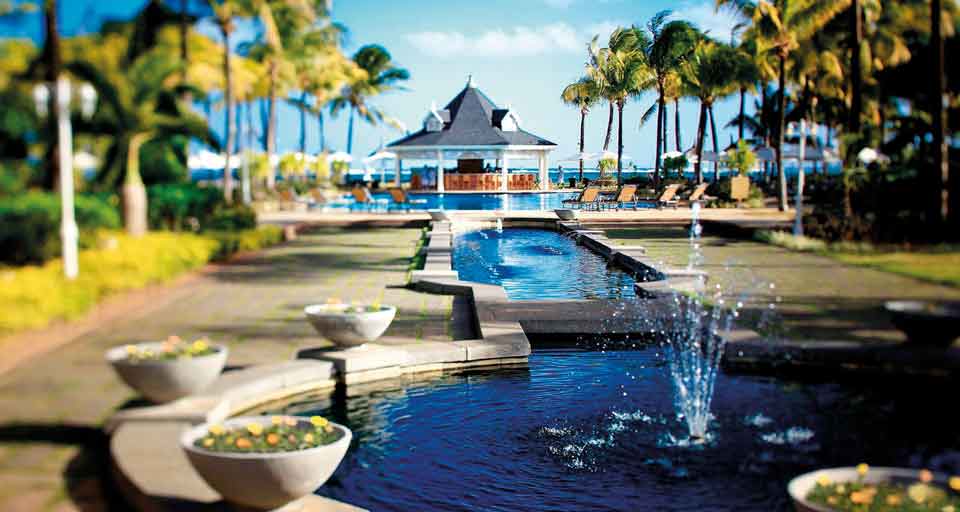 With Africa's emergent economies and political instabilities, it's not going to feature as a core investment. However, it is a very attractive means of portfolio diversification, with higher risk being balanced with higher returns. While Africa is not immune to global pressures, the spread that it brings to your investments can be an enormous help in difficult situations. During the recent economic downturn that saw China hit particularly badly, African markets remained relatively buoyant while shares in the UK were also hit. Africa, far from monolithic, presents a multitude of countries and investment areas each with their own qualities, meaning diverse opportunities in a variety of high-growth sectors. However, with this comes a risk – just compare the stability of South Africa to the political volatility of small dictatorships. As such, individuals and companies are turning to the historic expertise Mauritius has to offer to manage investments and, in doing so, minimise risk and ease trading difficulties.
But Mauritius doesn't just look west. Between April 2000 and 2011, Mauritian companies invested over £36.5 billion in India, accounting for more than 40% of foreign direct investment in the country. The majority of these investments came in textiles, logistics and banking. Here again companies benefit from DTA treaties but it's in Indian business culture where Mauritian expertise is best realised. In 2012, a report by the Hong Kong based Political and
Economic Risk Consultancy ranked India's bureaucracy as 'the worst in Asia', scoring it at 9.21 out of 10. The report found that the 'terrific powers' of Indian bureaucrats was 'one of the main reasons why average Indians as well as existing and would-be foreign investors perceive India's bureaucrats as negatively as they do.' Think forms signed in quadruplicate and disseminated across institutions for multiple approvals. That's where the expertise of Mauritian companies like Rogers Capital and its 20 years of negotiating the legislative minefield that is India's bureaucratic system come in.
Indeed, investment in India has never been more attractive. With a new Prime Minister there is an optimistic mood in the Bombay Stock Exchange as the Sensex index is up 65% in 2015 compared to 2011. If its economy continues a growth rate of 7.5% next year (the Indian government predicts a rise of 8%), it will overtake China in the next couple of years. Esteemed financial analysts, Bretton Woods, has it second only to China as an emerging market to invest in. Crucially, India is a country in a state of change. This means that there are multiple investment opportunities in a diverse range of industries. A growing middle class also brings new money and new markets to a country where the pound goes a long way.
To come full circle, Mauritius itself also presents an interesting investment prospective for the very reason you might find yourself there – the hospitality sector. Over a million tourists a year come to dive and snorkel in the world's third largest coral reef, take boat trips to uninhabited islands and enjoy beach butler service in five star luxury resorts. To put the figures into perspective: India, a country with a population 1,200 times larger than Mauritius gets just seven times as many tourists. As a result, Mauritius (only 45 km in width) supports a burgeoning holiday trade that rivals that of much larger nations and whose tourist spends £800m per annum. What's more interesting is that with only 109 registered hotels, over 90 miles of white sandy beaches and a myriad of islands and islets, there's still plenty of room for investment. Supported by a well-established infrastructure best seen in the island's efficient seaport, road network and modern international airport, Mauritius makes a compelling case when compared to other emerging destinations. Mo Peersaib, of Mo Consultancy states: 'This is an exciting time in a business context for Mauritius, many are aware of our island's beauty, but the prevalence of strong investment conditions in the economy, is turning heads, and seeing more international trade year on year.'
Francois Eynaud, CEO of Heritage and Veranda Resorts Hotels added, 'Mauritius has much more to offer than sun, beautiful beaches and lagoons. The natural hospitality of Mauritians, the rich history and cultural diversity, the variety of activities, the fascinating tropical nature, all contribute to make Mauritius a unique place: 'the key and star of the Indian Ocean."' "Mauritius, then, is poised for the future. To understand this, a strong comparison can be made with Thailand. The Southeast Asian golden-child had its start in the tourism trade when it played host to American soldiers on leave from the Vietnam War. Similarly, Mauritius has a long history of catering for trade and travellers from around the world. However, unlike Thailand, which has long since established itself on the well-worn travel routes that criss-cross the globe, there are still large opportunities in Mauritius. Look to growth sectors in hospitality, property and real estate or look to it as a means of facilitating business in Africa and India – high-reward areas that, with Mauritian expertise, can have their associated costs and difficulties minimised. Or simply see it as a million others do, as a refined paradise with some of the best beaches around. As Mark Twain once opined, "Mauritius was made first and then heaven, heaven being copied after Mauritius". He may just be right.
Heritage-Telfair-050515-HD1080 3 from Savile Row Style on Vimeo.
By Marie Scott With the cold drawing in,