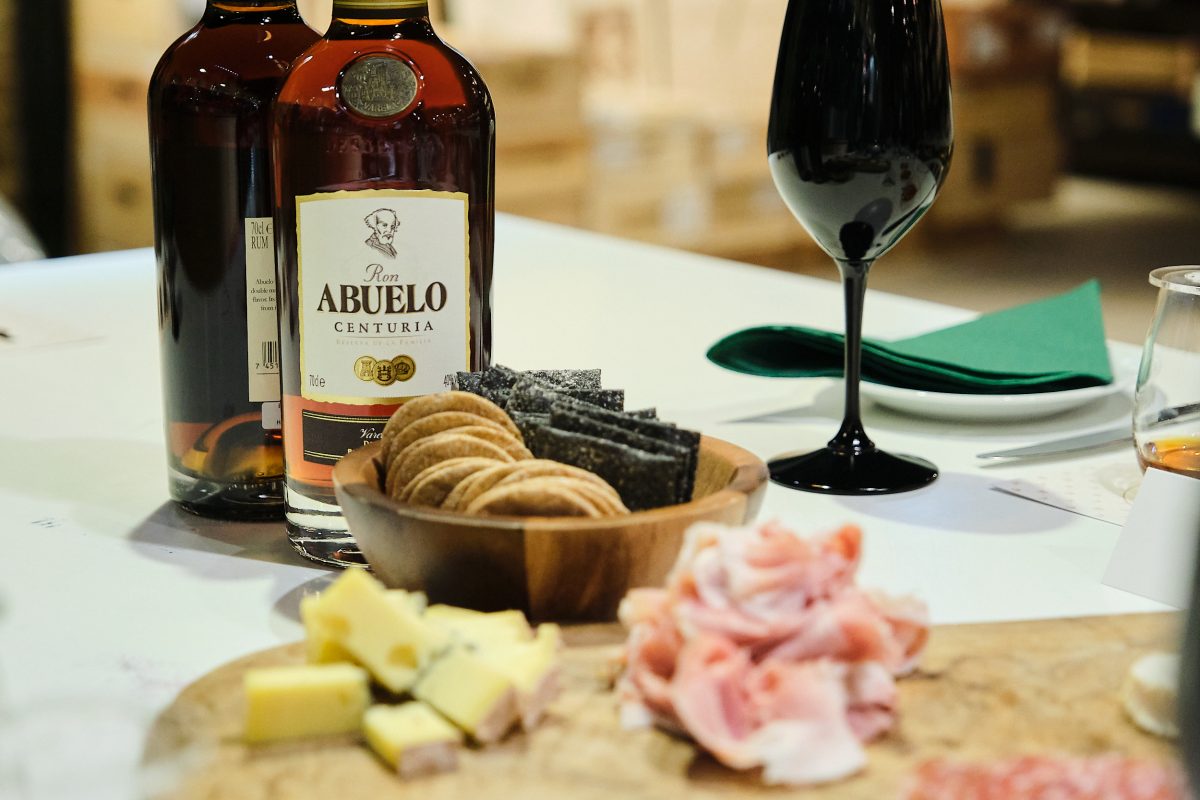 Whilst the idea of food paired with fine alcohol may be nothing new, it is a skill and absolutely fascinating to be part of such an event, writes Robin Dutt. Two brands, Ron Abuelo, Panama and the Brandy, Vecchia Romagna were reminding all that as the winter nights draw in and the cold becomes, for most, a daily and nightly feature, the comfort of a strong, treacle or amber-hued tipple simply goes best with a roaring fire, fine cheeses or indeed, a great armchair read. Or, of course, all three.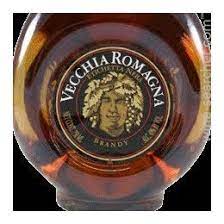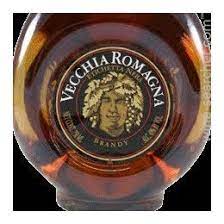 To hear a dedicated master luxuriate in choice words and ask for thoughts and opinions about the delicate notes of the drinks is a delight and you certainly feel being part of some esoteric masterclass. It can also be quite daunting. Do you really want to shout out the notes and flavours you think might be present? A few sips – and you do! Perhaps the first drink one thinks about when considering pairing is wine. And those who know that wonderful Roald Dahl story about a manipulative TV wine expert who plays a trick on an old friend to secure the hand of the latter's daughter, will smile at the memory – and the denouement. But of course, it need not be only wine or, indeed, champagne when it comes to pairings.
Rum may not be the choice for all but those who appreciate its fiery strength and potency, indeed, its spiciness and magnetic sweetness, will love Ron Abuelo (grandfather, in Spanish) the Award winning Panamanian Rum (established 1908) which is double-matured and the Two Oaks variety is 12 years old with a strong, smoky taste and finish which is the result of the concluding process being carried out in extra charred barrels.
Rum is an alcoholic spirit, distilled from sugar cane residues or molasses and originates from the 17th century. The event was held at Hedonism Wines, 3-7 Davies Street, W1K 3LD and as the name of this wine and spirits boutique surely suggests, it is a lavish palace of pleasure for the dedicated imbiber. After a welcoming and certainly unusual cocktail, light bites were placed in front of the hand selected connoisseurs and rotated and replaced with other treats, frequently, their purpose to unlock the mysteries of the drink.
'There's nought, no doubt, so much the spirit calms as Rum and true religion', observed Lord Byron in his picaresque poem, 'Don Juan' and Robert Louis Stevenson's 'Yo-ho-ho and a bottle of Rum' even today more than hints about the drink's masterful properties of overtaking the drinker.
There are many in the range to choose from – Anos, The Two Oaks, The Finish Collection and Ron Abuelo Centuria. And showing just how versatile Rum can be, the cocktail featured, lime juice, Angostura Bitters and Champagne. Utterly refreshing – even on a chilly day when it seems at first glance and premier sip, more suited to a summer's afternoon. Global Brand Ambassador, Cristobal Srokowski shared his knowledge to evident enthusiasm with the journalists assembled and that knowledge is vast and stories engaging.
With similar and unapologetic potency the Brandy by Vecchia Romagna (established in 1820) was showcased at the charming eatery, Luca, near Farringdon Road. Brandy, like Rum, hails from the seventeenth century and is described as a strong alcoholic spirit, distilled from wine or fermented fruit juice. The actual name derives from the Dutch word 'Brandewijn' meaning, 'burn, distill'. This variety is an 18-year old aged Brandy, finished in Armandine della Valpolicello Barrels. The makers describe the taste of its satisfying finish as, 'intense and refined' and there is certainly no countering this. With good humour and a lifetime's knowledge 'The Maestro' regaled the assembled with tales and explanations of this beautiful Brandy and others too to distinguish one taste from another. ' 'Brandy for the Parson, Baccy for the Clerk', said Rudyard Kipling and ever the pursuer of placement in his pronouncements, Samuel Johnson wrote 'Claret is the liquor for boys; part for men; but he who aspires to be a hero (smiling) must drink Brandy'.
Of course, the intention here is not to favour one drink over the other. Enjoy them both. They are both stealthily strong.
There are 12 days of Christmas, after all! Cheers!.