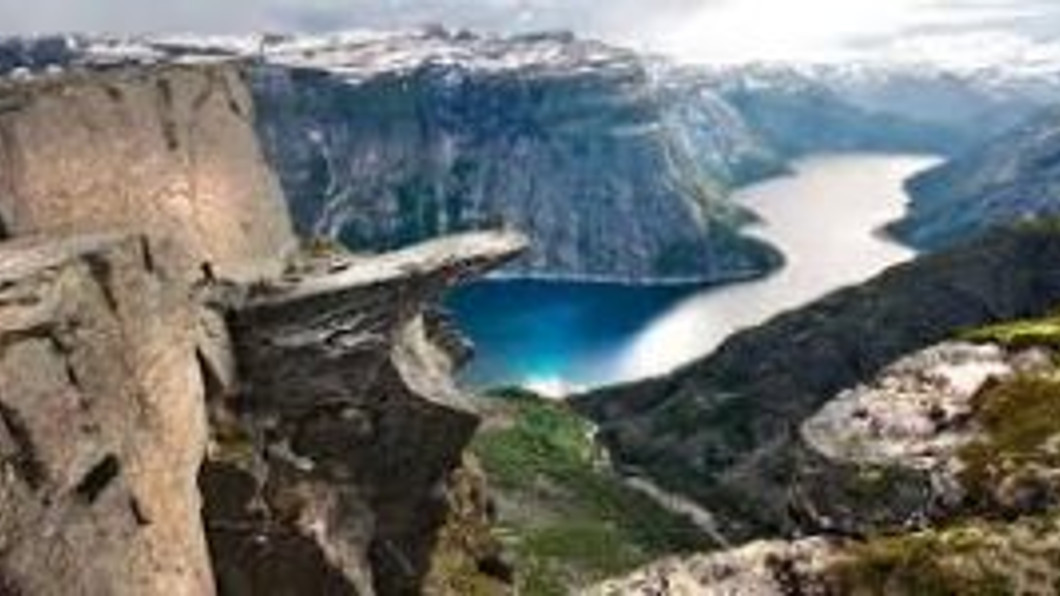 Visit Oslo and the Nobel Peace Center should be essential viewing for anyone with a sense of history. Although Alfred Nobel was Swedish and settled four of his prizes in his home country, he decided that the prize for peace – initially one of the least controversial of his awards but how times have changed! – should be homed in neighbouring Norway.
Staff at the centre are unsure why he made such a division but are delighted he did. If you want to see and understand how much our world has changed over the past 100 or so years, there can be fewer better places to start. The building itself, opened in 2005, is relatively modest – there are a few rooms spread over two floors – but the impact it has on the visitor will last for many a year.
Walking around this inspiring building, with pictures of the likes of Nelson Mandela, Martin Luther King and Desmond Tutu hanging on the wall, was indeed one of many highlights of a five-day jaunt across the southern tip of this Nordic country. But before we go back to the beginning, let me give you some ammunition for the weekly pub quiz. Who is the only person to have turned down the Nobel Prize for Peace? It was in 1973 when the prize was jointly awarded to Le Duc Tho, a North Vietnamese politician, and US Secretary of State Henry Kissinger for their work negotiating a ceasefire in the Vietnam war. Tho said that, at that time, there was no ceasefire so he refused the award. (That should be worth a point or two at your local…)
Oslo was the final point on our trip to Norway which began with a morning flight from Gatwick to Bergen, a pretty port on the left hand side of the country, some 300 miles west of the capital but on virtually the same latitude. The heart of the town is based around a working port with several bars and bistros spilling onto the pavements outside. One word of warning, though – unsurprisingly it's hilly but the cable car was on hand to whizz us up the side of the mountain for afternoon coffee and a view to die for. (Little was I to know that the views would just keep on getting better).
An early morning start saw us on the 8am ferry up the fjord to Balestrand. Even though the weather was warm – we were travelling in August – the boat zips along so a coat is advisable on deck. For about five hours we headed in a generally northern direction, never more than 50 yards or so from a shoreline which became progressively starker and more impressive by the mile. Our captain knew his stuff and we would often stop near a waterfall for the regulation selfies.
Lunchtime came and we arrived in what can only be described as one of the finest settings for a holiday in the world. It's miles from anywhere and is desperately hard to get to but Balestrand – and the Kvikne Hotel in particular – is just magnificent. The hotel, built in the 19th century and now with 200 rooms, is busy most of the year. Swimming in the fjord outside the hotel, in a specially designated area, is wonderful, as long as you can get through the first 15 seconds!
And the place is awash with history. The staff will delight in showing you the exact chair Kaiser Wilhelm was sitting in when one of his men came in to tell him he should be getting back to Germany as the First World War had just broken out. Apparently, he was packed, on his boat and heading home the same day.
Another impressive building is St Olaf's Church, finished in 1897 as a memorial to Margaret Green, an English woman who came as a tourist and fell in love and married a local man. As she was a religious person, she was keen for an Anglican church to be built. Unfortunately, she died before it was completed but, if she could see it today, she would be delighted. It is lovely. Services are held during the summer, often by visiting vicars from England. And, for what it's worth, local gossip also has it that the church was the inspiration for the chapel in Elsa's coronation scene in Frozen, the Disney film.
Spend an hour walking around the town and, certainly on a sunny day, you can see why artists have always loved the area. I am no expert but people who know say that the light is particularly dazzling in Balestrand which, I am told, is why so many talented artists of years gone by have painted there. I think they are right. There's no way I can describe it – you'll just have to make the effort to go and see for yourself.
Leaving the following morning – after an excellent evening meal overlooking the fjord – was not easy but my son and I looked at each other and said: "We have just got to come back here one day." In fact, we now have a phrase we use when we see an impressive sight. "Yes, it might be good, but it's no Balestrand."
From there, the boat continued to Flam where we were booked in for the night. But when we arrived in the afternoon, it was obvious that, pretty though Flam is, it is just the junction between water and land so we moved our plans forward 24 hours and took the train to Oslo. The first hour is up and round the steep hills away from Flam before transferring to a modern train and the seven-hour trip to the capital.
Oslo itself is about as good as a European city can get and I could write a whole new article on why it should be on your bucket list. But that will be for another time. For now, just put Norway on your list of possible destinations for 2017. I certainly plan to return one day.
---
Daniel Evans