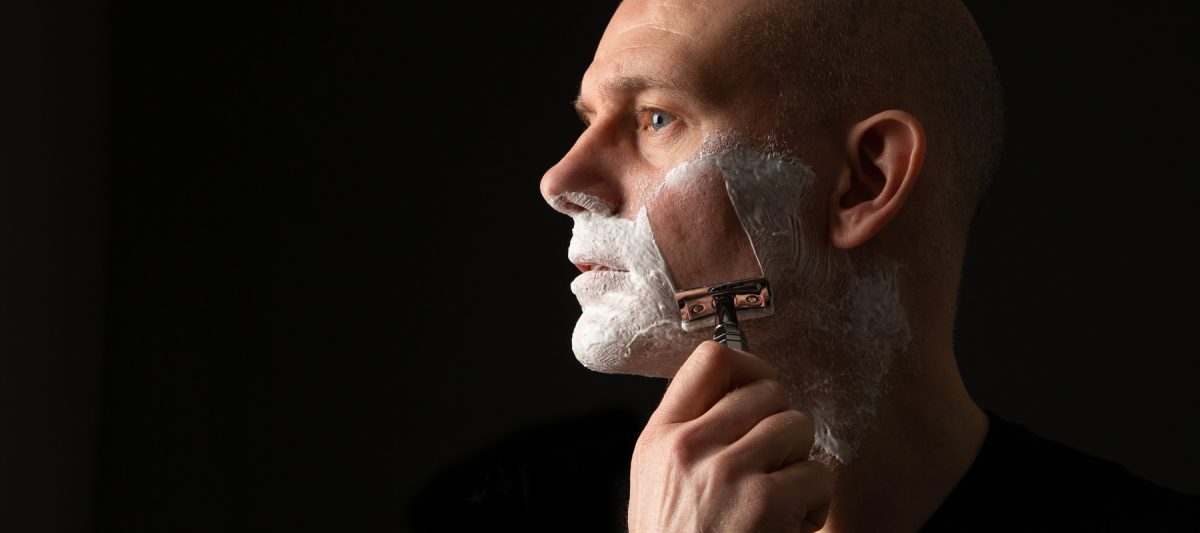 Writing exclusively for Savile Row Style, wet shaving expert and Wilde & Harte Director Paul Thompson talks through solutions for common shaving related queries raised by today's style-conscious gentleman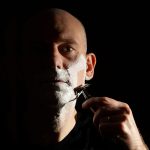 In this first instalment, Paul answers the common question 'Can I still shave every day, even if I have sensitive skin?' and explains that yes, regular shaving for anyone with sensitive skin should be encouraged to promote and maintain a healthy complexion. For the best irritation-free results, he recommends the following shaving techniques:
1. Before every wet shave, it's important to soften the beard hair. Having a shower before shaving is a great idea. Or, you can massage warm water over your facial hair to soften, ready for applying your pre shave oil, shaving cream or shaving soap.
Tip: If you own a shaving brush, create a rich, dense lather from your shaving soap or cream and work the brush bristles in a circular motion into your stubble to lift the beard hair in readiness for your shave.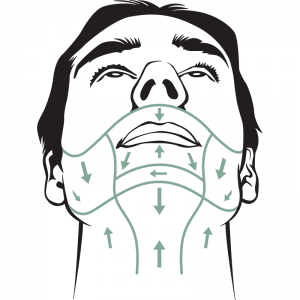 2. Shave with short strokes, in the direction of your beard growth (see illustration left) without applying unnecessary downward pressure. Your razor will glide effortlessly through your stubble for a clean, close and comfortable shave, minimising nicks, cuts and razor burn. Remember to rinse your razor blades with warm water at regular intervals during your shave to remove debris.
Tip: Always use the sharpest razor blades or newest razor cartridges you have available. At the first instance you experience the razor 'tugging', change your blades immediately (you will typically yield a handful of close shaves before blades lose their sharpness).
3. Wet shaving removes dead skin cells from the surface of your skin (the act of exfoliating). It's very important to wash away all shaving by-products and apply skin moisturising post shave balm or oil (organic, if possible) to rehydrate and protect sensitive skin.
Tip for sensitive skin: Consider one or two 'shave free' days every week to allow sensitive skin to recover from regular exposure to sharp razor blades.
Conclusion: With clean, sharp razor blades, lathering with a quality shaving cream or soap (avoiding aerosol shaving foams) and using the correct shaving techniques, regular shaving should not have any negative impact upon sensitive skin. However, if you rush your shave or let razor blades or razor cartridges lose sharpness, you will leave yourself susceptible to a host of unsightly skin irritations such as ingrowing hairs and razor burn.
For the next shaving article – to be published later this spring – Paul explains why the shaving industry is experiencing a upturn in the use of traditional safety razors, describing what they are and why we should consider using one.
Wilde & Harte design and manufacture razor collections inspired by the splendour and grandeur of iconic houses and palaces in London. Where style meets sustainability, the brand offers hand crafted 100% plastic free shaving options and accessories to minimise plastic consumption and lower shaving costs. Wilde & Harte are members of the Made in Britain campaign.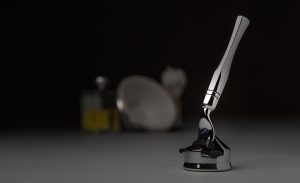 To learn more and view the offer exclusive to Savile Row Style, visit www.wildeandharte.co.uk/savilerow