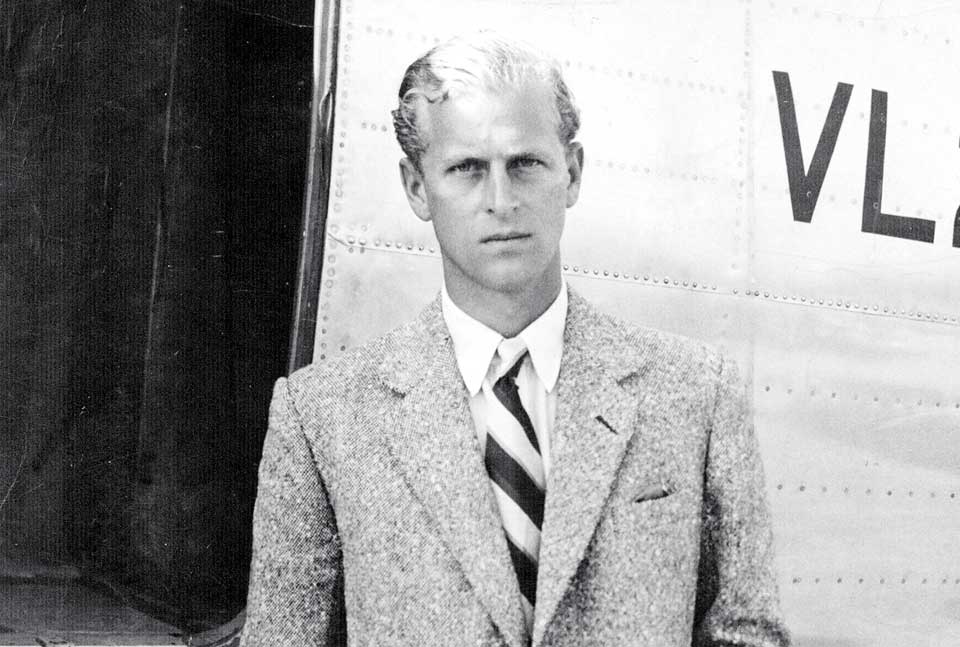 The Duke of Edinburgh has never been cast as a fashion figure, but he could well be seen as a pin-up. Prince Philip typifies the restrained, even wary approach to clothes of the typical English gentleman, which appeals to men – and women – around the globe. While much attention focuses upon the Royal women and what they wear, the Duke, like other male members of the Royal family, is now largely taken for granted but over the years has undoubtedly been a fine ambassador for Savile Row's finest.
And just who is the finest so far as His Royal Highness is concerned? Well, John Kent has been his long-time tailor, a ball of energy, a tailor's tailor, noted as a cheery chap with a fine line in old jokes. A few years back, he suffered a bout of illness and it was thought he would retire. But he bounced back and was re-appointed as the Duke's tailor and Royal Warrant Holder. He is now based in Sackville Street, with his partner of many years, shirtmaker Stephen Lachter, and another tailor, Terry Haste, formerly with Huntsman, making up the Kent, Haste & Lachter company. "You have to be able to judge the moment," he says, "as with all customers. If he has a lot on, an important meeting, then you act accordingly. But if he is relaxed and has time, he has a wonderful sense of humour."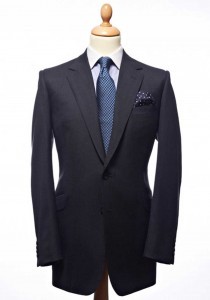 Starting in the Row nearly half a century ago, Kent gives credit to training under some of the stars of the tailoring hierarchy – the Stanbury's, especially Fred, and the Helman's, Burt and Harry. Now, he has a wide cross section of customers and remains busy. "We charge the sort of prices that I would be prepared to pay," he emphasises, "not some of those silly sums." His main piece of advice to those ordering a suit is to go for a British cloth. "The French and Italian cloths are lovely but they go for a softer finish. British cloths are firmer and they hold their shape longer."
While Kent is responsible for the Duke's civilian dress, his military requirements are covered by Davies & Son, and his naval dress covered by Gieves & Hawkes. In addition, there are Warrant Holders for ceremonial robes, kilts, waterproofs, hats, shoes, knitwear, boots, buttons and hairdressing, et al. They all have to have chalked up five years service already to attain a Warrant, and by definition they have to represent quality and reliability.
Ede & Ravenscroft is the Duke's robe maker, one of the oldest of companies holding a Royal Warrant, dating back to 1689. All the ranks of dukes and earls and lesser mortals at major royal events are wearing ermine-trimmed robes made by them. This would be a somewhat limited market to sustain a company, given that robes have little use and so last a long time, but the company is also big in the legal world, and the clergy, and also in bespoke civilian tailoring. Though their main base is in ancient premises in the City of London, they have a fine building looking up Savile Row.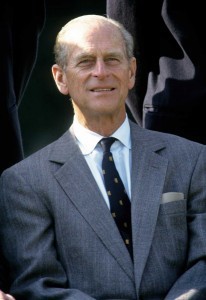 The Duke may no longer wish to bare his knees very often in public but Kinloch Anderson remains his kilt supplier, and of Scottish and Highland dress generally. From their Edinburgh base, the firm has made uniforms for all the famous Scottish regiments, kilts and trews, and such is the on-going appeal of Highland dress that they also send off to would-be Scots around the world. There is a bespoke and ready-to-wear service and they will supply in any tartan, and provide all the traditional accessories.
John Lobb Ltd is the shoemaker responsible for shoeing the royal feet, both Prince Phillip's and the Prince of Wales'. This family bespoke business in a lovely old building on St James's is not to be confused with the John Lobb that now belongs to the Hermes Group, making ready-to-wear shoes. Lobb's bespoke may be identified by looking for the Royal Warrant insignia, and by experiencing the handmade quality of their shoes and boots. The founding John Lobb started the royal connection by making shoes for Edward VII, and a long line of famous folk have followed in his footsteps.
Though Lobb's handmade boots are well up to withstanding rough terrain, they are really too elegant for mucky country wear. That's the preserve of Hunter Boots, the wellington boot of choice by the Duke, and which has come into the fashion spotlight in recent years since being seen on model Kate Moss at mud-soaked Glastonbury. From its basic rubber design, as worn by troops in WWI and II, and throughout the British countryside, it has now moved into town in a blaze of colour and new designs. But plain black and green wellies remain the country choice, guaranteed not to frighten the horses.
The ultimate country accessory is the gun and a Purdey gun at that. Purdey celebrates its bi-centenary this year, and is listed under the Warrant heading of 'sports, hobbies and entertainment'. It began life as a gunsmith and has continued to make the finest guns over the years, decorated with exquisite silver engraving work. To mark their anniversary, the company has launched a commemorative trio, sure to become collectors' items. This includes two shotguns and a double rifle, each handmade and inlaid with gold engravings. In addition to guns, there are new Purdey collections of country clothing and accessories.