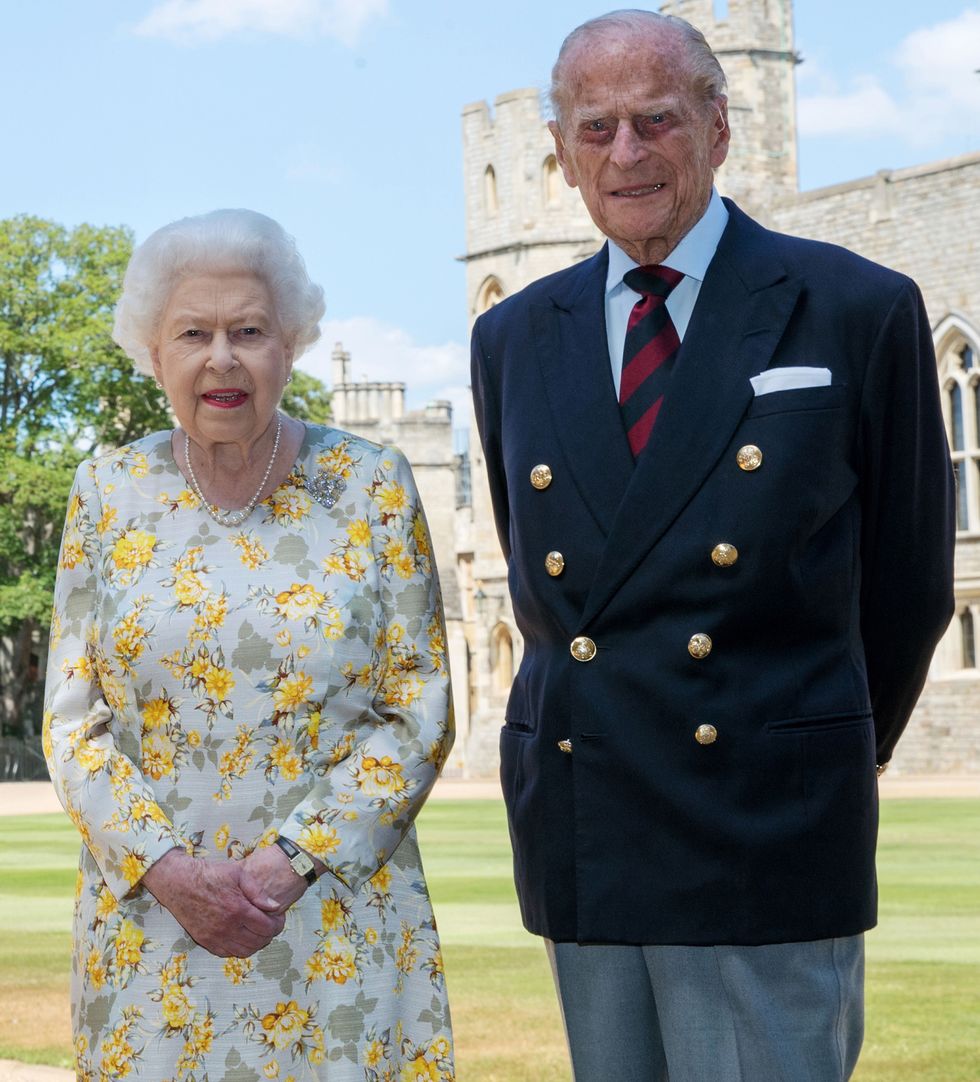 Tom Corby on how the Queen's husband supported the star of the show without 'getting in the way'
Prince Philip, who was on show for almost seven decades, was notable for his understated elegance, in no small measure assisted by his good looks and 31-inch waist. But when he married the-then Princess Elizabeth in November 1947, he had little in his wardrobe other than his well-worn Royal Navy uniform and some suits cast off by his father, Prince Andrew of Greece, which he had cut down to size. And as far as his "worldly goods" were concerned, those with which he was about to "endow" his bride, he had little more than his £11 a week Navy pay.
Bur what followed was a transformation scene, as the newly created HRH The Duke of Edinburgh, with the subsidiary titles of Baron Greenwich and Earl of Merioneth, stepped out to public scrutiny in a series of confident and knowing sartorial choices. Protocol demanded that he had to walk a few steps behind his wife; never overshadowing the lead player. He was also aware that he must never commit a style solecism, or by his appearance embarrass the image of royalty. By the time he stepped down from his royal duties in August 2017, he had carried out 22,219 solo public engagements, and he once wryly remarked that he had unveiled more plaques and cut more ribbons than any man living. In doing so he navigated the most challenging of dress codes. The brief was clear from the outset: he should be impeccably, yet unassumingly irreproachable in style, without drawing the eye away from one of the celebrated, most photographed women in the world.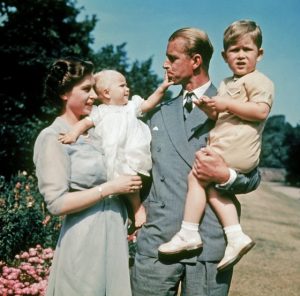 His first experience of royal grandeur was the Queen's coronation in June 1953 when he wore a hand-crafted robe from the London workshop of Ede and Ravenscroft. The firm's ledger from that period records the making of a robe "in the best silk velvet trimmed with the finest Canadian ermine". Ede and Ravenscroft, established in 1689 and robe makers to 13 successive kings and queens, also tailored Philip's blue velvet mantle worn for the annual service and procession at Windsor Castle of the Order of the Garter, Britain's oldest order chivalry. He went to Davies and Son for his ceremonial military uniforms, an example of which was his cavalry red Irish Guards tunic, glittering with crests, bullions, braiding, aiguillettes and embroidered epaulettes. He held 20 army appointments and rode every June in the Queen's Birthday Parade – Trooping the Colour – later escorting Her Majesty in a small open carriage, a phaeton, built for Queen Victoria in 1842.
His naval dress uniforms were made by Gieves and Hawkes and, although he had no option in 1951 due to the failing health of George VI but to relinquish his active service career to enable him to become a full-time working partner to his wife, he continued to take an absorbing interest in the Navy, and all things military. He would wear the Household Division tie, a nod to his appointment as Colonel in the Welsh Guards, and he proudly wore a Grenadier Guards jacket given to him by the widow of a close friend who had served with him in his Navy days, who had scoured the world for buttons from each decade of the Queen's reign. He was given the largely ceremonial role of Admiral of the Fleet in 1953, the uniform of which he wore when he escorted the Queen to and from Westminster Abbey at the time of her coronation.
He called on the skills and techniques of the many and palace-approved tailors in Savile Row. Perfectly cut suits, often fitted by his long-time tailor John Kent, first at Hawes and Curtis, a firm that had made shirts for the Duke of Windsor, then at Kent's own tailoring shop, Kent and Haste. John Kent's suits were a staple in the royal dressing room, but some of the suits hanging there were over 40 years old. John Kent ensured that Philip never went anywhere looking out of character. In his early years, the prince's look was in direct contrast to the more reserved style favoured by George Vl, and also starkly different from the trendy US vibes of the Duke of Windsor, who favoured all things American, especially his wife, the twice-divorced Wallis Simpson.
For footwear, Philip went to Jonathan Lobb, a family-run business close to St James's Palace. They made his first pair of boots, and gave them to him as a wedding present in 1947. Lock and Co supplied his distinctive Panama hats, his tweed caps and his extra firm bowler hats that he often wore to protect him from the thrills and spills of competitive carriage driving, a sometimes hazardous hobby, which often left him bruised but beaming. He liked a dash of danger and Lock's also produced for him a tweed covered crash helmet. His kilts, a must for Balmoral, came from Kinloch Anderson, of Edinburgh. Royal Ascot was a perennial outing, and some people see it more as a fashion parade than a race meeting. Philip didn't disappoint on this front. From his perfectly pleated trousers, finishing at precisely the correct point on his shoes, to the double-breasted waistcoat and the pin sharp fit of his tailcoat, his turnout was nothing short of a master class in formal tailoring. He did not, however share the Queen's passion for the turf, and reportedly retreated to the back of the royal box to watch the cricket on television.
Off duty he would often relax in a polo shirt and button-down linen shirts. He never regarded himself as a fashion icon but, without knowing it, he did set some standards, which became testaments to his support for UK manufacturing. He was never over-exercised by his appearance but, like it or not, he was a regular on GQ magazine's best dressed men of the year list. There were few countries he didn't visit, even the most microscopic dots on the world map, either as an international figure of stature in his own right, his questing mind seeking answers, or accompanying the Queen on state visits to sovereign powers and Commonwealth countries.
In more light-hearted moments, he was caught on film kitted out as a rancher, dancing his wife round the floor at an old-fashioned hoedown in Canada; rubbing noses with a Maori in New Zealand; being held aloft in a ceremonial canoe on a South Sea island, dressed in Royal Navy whites, garlanded with flowers in the South Pacific; facing down an elephant in India, and walking to the Great Wall of China in bespoke, complete with his signature white handkerchief folded neatly in his top pocket. Philip always maintained that supporting the Queen "without getting in the way" was his paramount duty, and somehow this seems a metaphor for the way he dressed – supportive, a stylish backdrop to the star of the show, without "getting in the way".