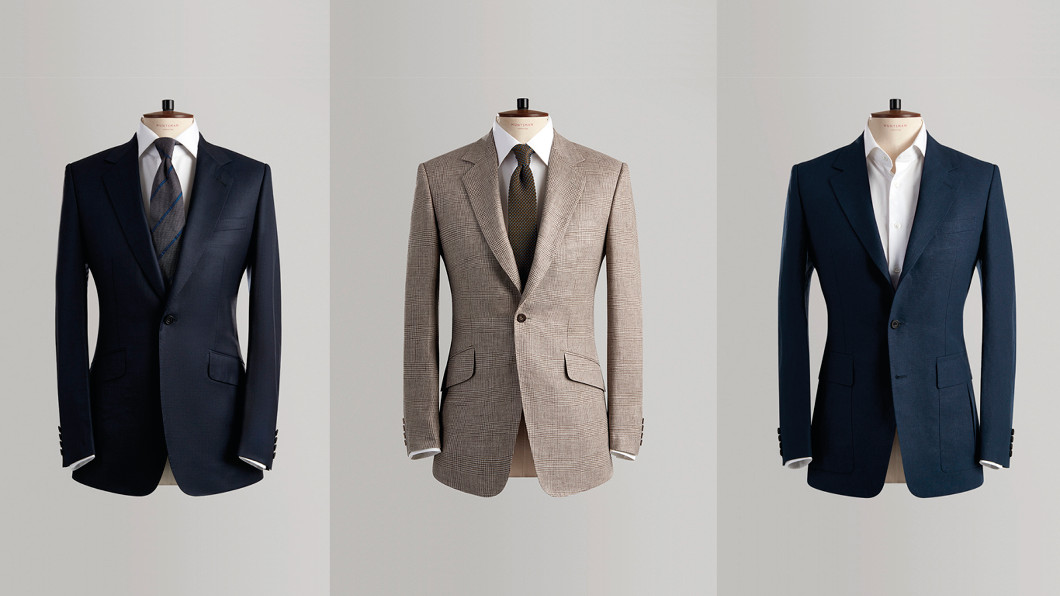 Savile Row tailors Huntsman has unveiled its new SS17 collection, including its 100% bamboo sports jacket.
The ready-to-wear collection has been developed by Creative Director and Head Cutter Campbell Carey who said: "Suiting remains the backbone of the collection, cut in lightweight cloths that combine a traditional bespoke character with high-performance. We have designed the pieces to go anywhere and do anything in an elegant and understated fashion.
Huntsman has also refined its signature navy tonic suit.
"The design uses a 60% mohair cloth, which lends its strength, lightness and a clean-cut finish. It is perfect for business with a pale striped shirt and tie, or with an open-collared poplin shirt for dinner or drinks in the evening," says Carey.
Weekend wear and tailored separates also feature in the collection, with Carey introducing a number of designs with a focus on high-performing natural fibres.
Alongside the lightweight navy cashmere blazer, Huntsman also introduces two sports coats in soft natural linen and a timeless shade of navy; each with chic details taken from the house's archives.
Carey adds: "Notable pieces of the new collection include a 100% bamboo sports jacket made with a precious and sustainable bamboo cloth that behaves like silk and is just as breathable and considerably more hard-wearing. The result is a unique jacket that performs brilliantly right through the season."
The collection also reveals the new Huntsman shirt, made from handpicked 100% Egyptian cotton, woven in Italy and hand-dyed in Europe, representing a highly successful collaboration with Jermyn Street's Turnbull & Asser.
"In developing the new design, we have created a shirt that complements the life and style of the modern gentleman: looking smart on the go, with or without a tie," says Carey who introduced two floating collars, the Huntsman and Hammick, named after legendary Head Cutter Colin Hammick, to help achieve the look.