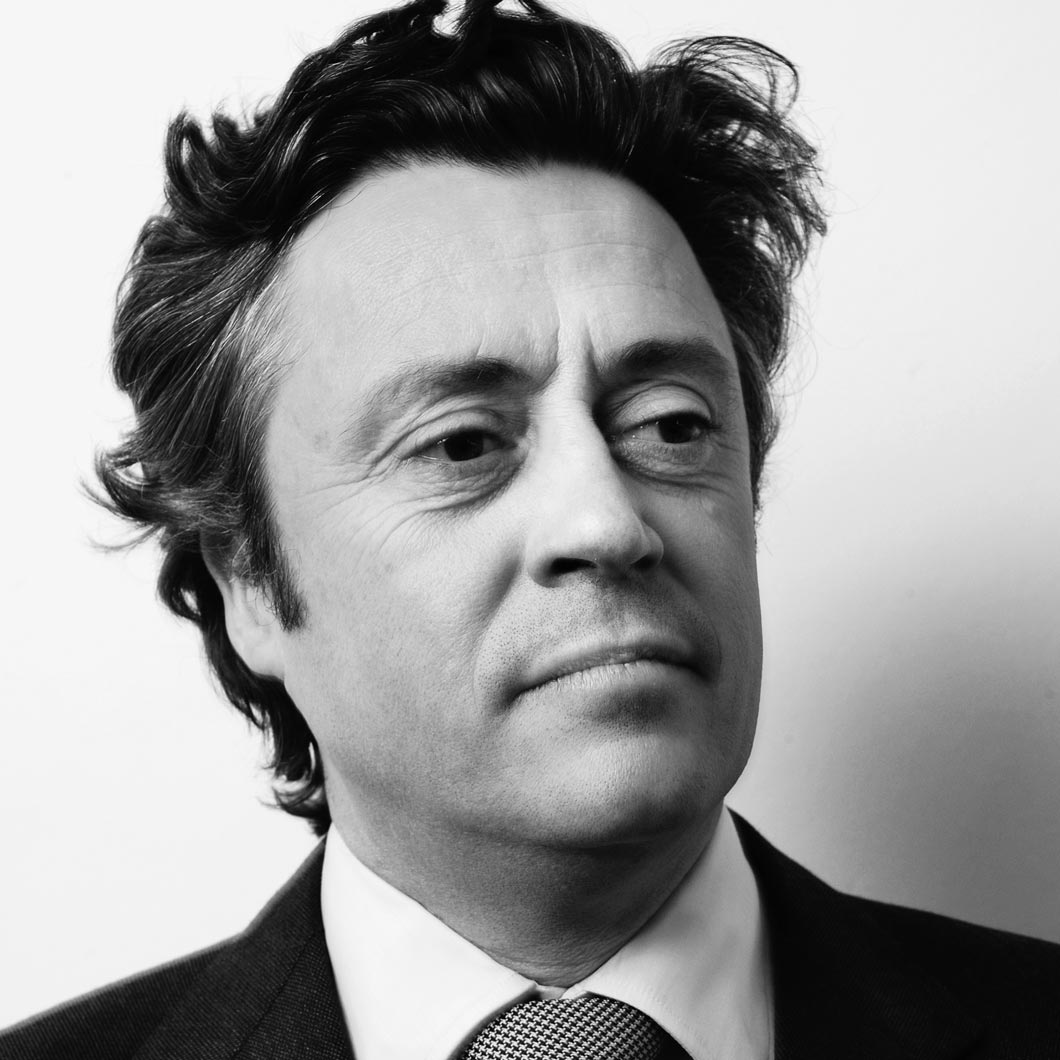 Richard Anderson has worked on the Row for 36 years. He started out at Huntsman, where he became head cutter, before launching his own house in 2001. His innovations include bespoke suits made out of Japanese denim and sequinned suits, and his customers include Bryan Ferry.
What makes Savile Row quite so special?
Savile Row is an iconic destination and we're still the best in the world.
How would you describe your role?
I'm a tailor's cutter. I'm like the architect overseeing the tailors who are the builders.
How did you become a tailor?
It was really an accident. It was my father who saw a tiny advert in the Daily Telegraph for an apprentice cutter and he frogmarched me up to Savile Row. I was clothes conscious as a teenager, interested in street fashions such as Punk and Mod. I walked into Huntsman on a snowy day and the bustling and fabulous ambience of the place was like walking into another world. It had a great energy to it even though the whole of Huntsman was an intimidating closed world. I was running around, being spoken to in a very derogatory manner.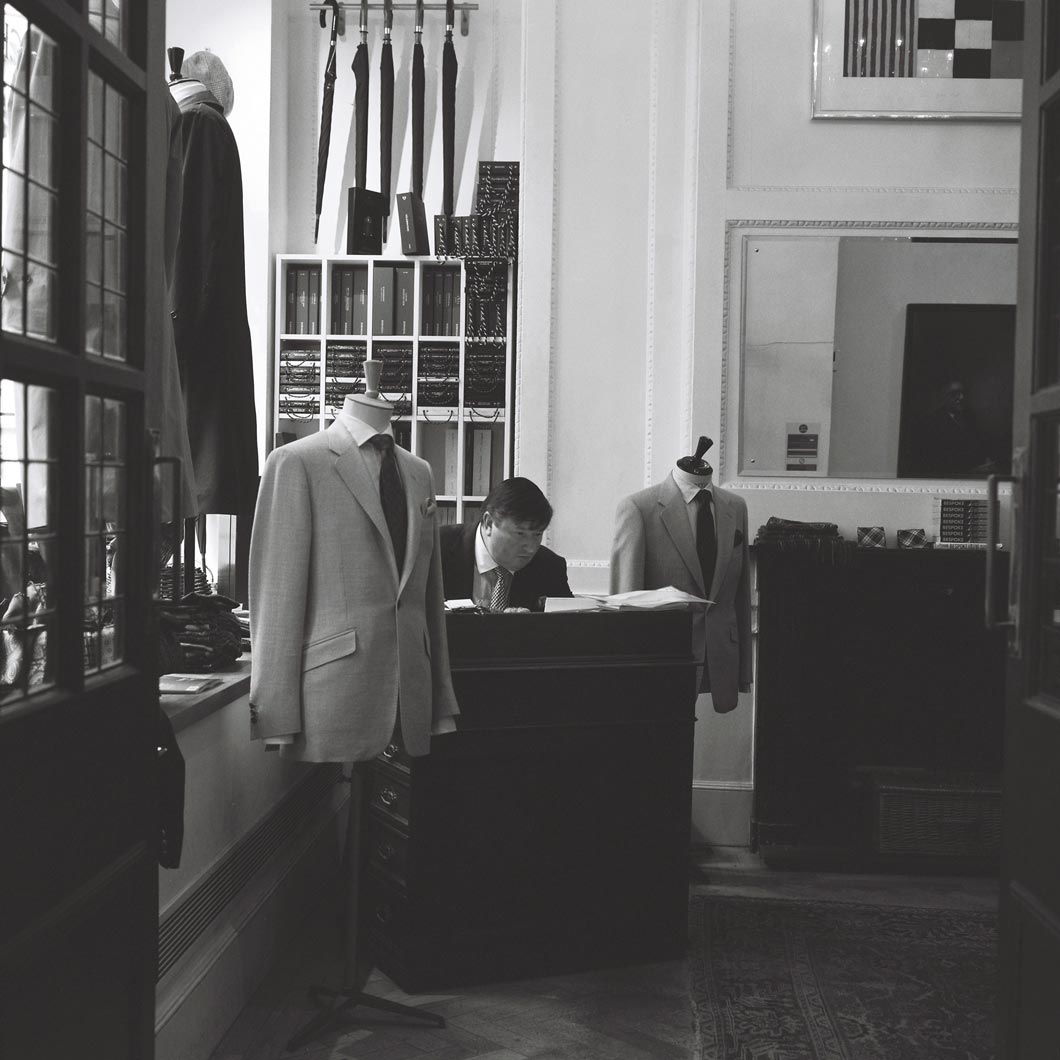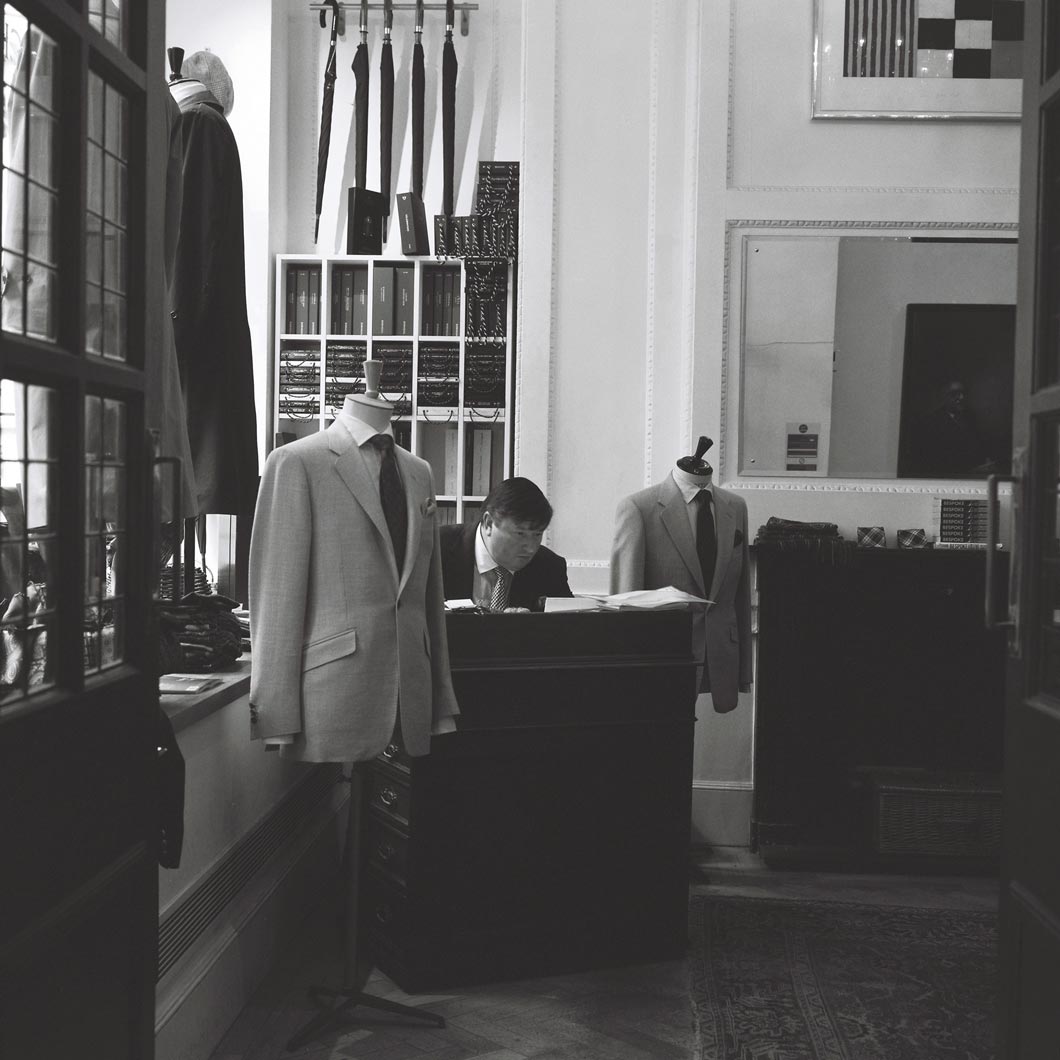 Why did you set-up on your own?
I inherited Huntsman in 1994 as head cutter and we had two years to turn a loss-making company around. For the previous eight years the old management hadn't put the prices up at all, so we were running at a slight loss. First thing we did was introduce our own fabrics, increase output by 20 percent and also put our prices up by 20 percent. Customers loved what we were doing. We doubled the volume of suits sold from 600 to 1,300 suits in one year. Unfortunately, our Japanese owners decided to sell us to a new group of American investors. I was 36 years old at the time and I could see the writing on the wall. I thought, it's now-or-never to do it, and I was proved right, although everyone at the time thought my business partner and I were mad.
Tell me about the early days
Shops in Savile Row don't turn up every five minutes. So for the first few months, I converted my garage into a cutting room. We went out to America taking orders and doing a trunk show. It was a really tense period though, trying to get a shop on Savile Row. Luckily nine months in Hackett had tried doing bespoke, but it hadn't worked out so No 13 came up. We were lucky that its premises came up because we wanted to be on the sunny side of the street. I thought, well, 13 is a lucky number and we got handed the keys on Friday the thirteenth!
What was the difference between Huntsman and your own house?
We wanted Richard Anderson to be less intimidating for people my own age – in their late thirties – than Huntsman where it was very much, 'Lord this, Sir that'. We had white walls and modern art and we also liked to play rock 'n' roll. What struck me was how much friendlier our clients were to us than they had been in Huntsman, which had a negative no-can-do attitude at times. That was something we wanted to change.
How would you describe your house cut?
Our house cut is a strong influence on Savile Row. It's a mixture between a riding coat and a dinner jacket. We cut the armholes quite high to get a nice long movement through the side seam. It's really to give people the illusion of being taller and slimmer than you are. It's a clean look.
What's been your worst moment as a tailor?
Once we had an order for a dozen pairs of bespoke white trousers (white is always difficult) and unfortunately a couple got marked while we were making them. So, my business partner took them home and put them in his own washing machine and hung them out to dry on his clothes line. During the night, foxes took them down and ate them. In today's money, that would have been a Ford Focus worth of trousers.
What keeps Savile Row relevant today?
Savile Row is thriving but you have to be relevant to today. We're known throughout the world for our quality. As long as we maintain that style, make and service, we'll thrive. And we've got so many young people who want to come in to the trade, which was unheard of 20 years ago. The problem is that we haven't got the places for them. A bigger problem though is the rents, which is what we're up against.
Richard Anderson was speaking at the Fashion and Textiles Museum on 29th November. His new book Making the Cut is available to buy now.