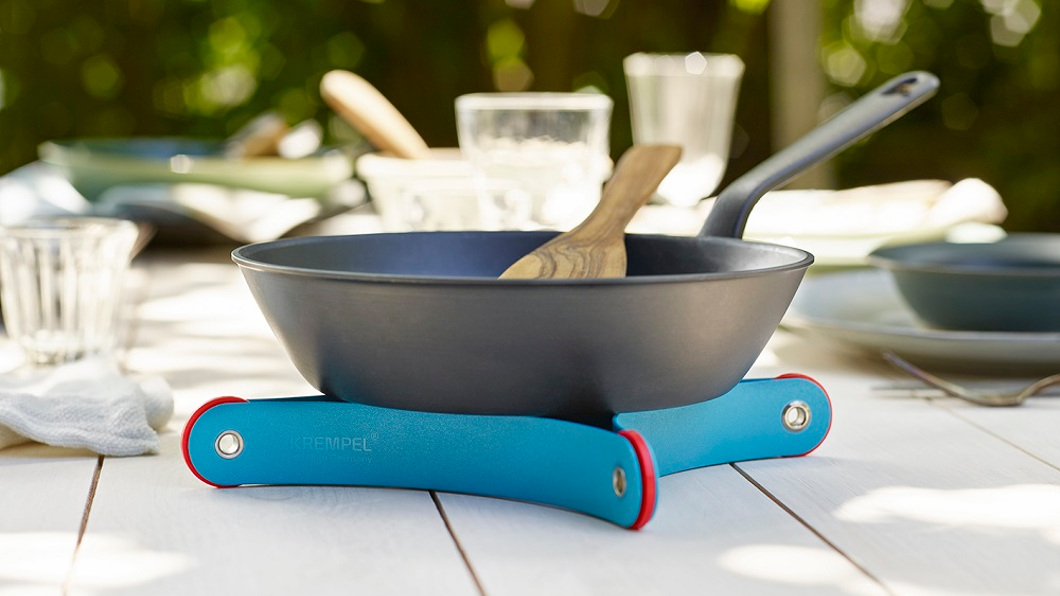 Oha-design develops innovative home, kitchen and lifestyle products. The fledgling company seeks to create surprising design ideas to wow customers.
"But the idea's only one aspect," explains Andreas P. Anetseder, founder and mastermind of oha-design. "How it's turned into reality is the crucial factor. And here it's about carefully selected materials, top-notch craftsmanship and the many details that make an aesthetic accessory a sophisticated and superior everyday item."
Oha-design was founded following the development of the KREMPEL trivet, which consists of four flat plastic strips connected with one another by riveted joints. Using a special technique, this flat and flexible object is bent into three different, very stable and three-dimensional shapes. A stylish, robust and versatile trivet for the table is produced as if by magic.
KREMPEL is available in a range of different colours and variants. A short time ago it was joined by KREMPELinO, the latest charming addition to the range. And the most recent ingenious artefact from the small but sophisticated design studio in Munich is a special drinking glass. But design fans will have to wait and see what's so clever about this new product idea…
---