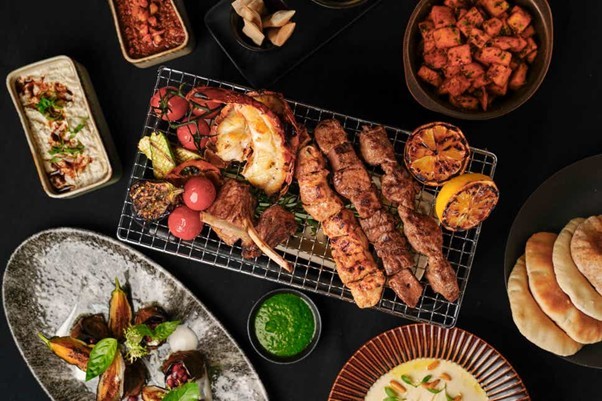 Food enthusiasts, certainly those who like their ingredients fresh and their food full of flavour, will be delighted to hear that Mayfair's first Armenian restaurant will open its doors on Monday. The menu has been put together by Marcel Ravin, a two-Michelin-starred chef and the driving force behind The Blue Bay restaurant in Monaco. Dishes will range from the Famous Cherry Kebab – spiced kebab skewers, cooked over charcoal and then covered in home-made cherry sauce, with the fruit picked in Armenia – to the Signature Lusin Kibbeh: mixed meat, bulgur and nuts, seasoned with Armenian spices and pomegranate molasses. The dishes will be cooked by in-house chefs, rather than Ravin.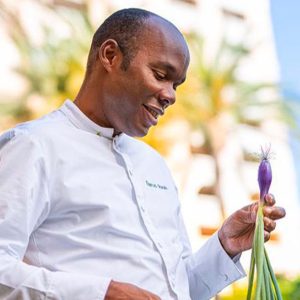 In the past, Ravin, left, has said: "I've always cooked for others before cooking for myself. I want to create emotions and make people happy. I want to move people. Eating is more than just an action. I don't just cook to bring ingredients together. I design my dishes so that there's a succession of flavours. An explosion in the mouth."
Lusin, which takes its name from the Armenian word for "moon", is the latest expansion of a restaurant chain that already operates in Riyadh, Jeddah and Al Khobar in Saudi Arabia. The restaurant itself will have space for up to 100 diners over two floors, with walls featuring stone originally sourced from the mountains of Armenia. The entrance showcases three outstanding pillars that have hand-made carvings resembling Armenian Khachkar, symbols and signs from the "Tree of Life" to the "Eternity" symbol. Cocktails include fresh twists on classics and the drinks menu has been crafted by mixologist Giancarlo Mancino, official beverage and bar consultant for the Rosewood Hotels worldwide. Armenian wines are also available to try.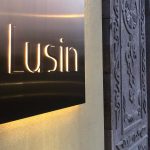 Lusin will open on October 31 at 16 Hay Hill, London, W1J 8NY. For more information, visit lusinrestaurant.com or follow them @lusinmayfair