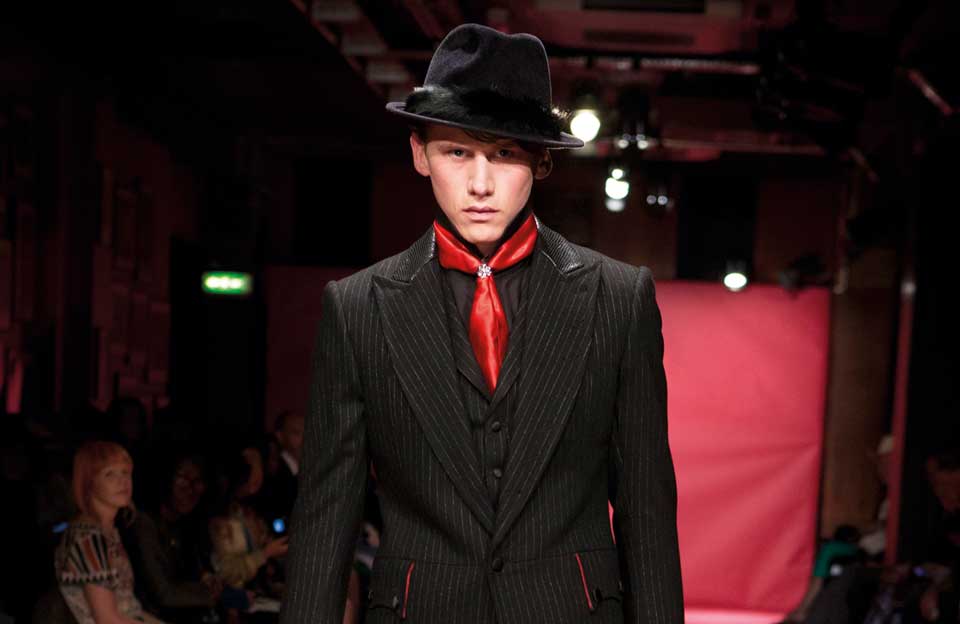 Since ready-to-wear took centre stage from the 1960s on, a popular misconception has become established among the uneducated that Savile Row and bespoke tailoring was/is about boring suits, rich men and elitism.
While it is true that many of the men who opt for bespoke do favour the classic, traditional suit style that is accepted the world over in business circles, the essential fact about bespoke is that it is just that – you say what you want.
And though it helps to be rich in ordering on-Row, there are less expensive tailors off it who can also provide well crafted, exclusive clothes for the man who wants something a little different; a bit edgy.
Happily, the mood is swinging away from international designer brands that often price their suits at the same, or more, than properly tailored ones. Younger men are seeking out those who can provide original styling with quality. A new day has dawned and hallelujah.
The styles shown here illustrate that the basic suit and coat can be every bit as cool, strong and powerful as anything dreamt up for the more outlandish menswear designer collections. With bespoke, and to a certain extent made-to-measure, you can say what you want and get it.
Two of the names featured here are significantly based in Savile Row's more raffish neighbour, Soho, but aspire to its tailoring craftsmanship. The third is in London's latest hip centre, Shoreditch. It's worth noting that they have all chosen models with the appropriate attitude, the difference between a good and a merely adequate one.
Mark Powell is something of a legend in his own lifetime, off the Row but of its standards, and known for making fine suits for some first class villains in his time as well as a raft of showbiz and other celebrities. He is to be seen about his Soho manor, in immaculate suits, often three piece, with gold watch chain, very classic and often with a touch of the Edwardian styling on which he is so knowledgeable.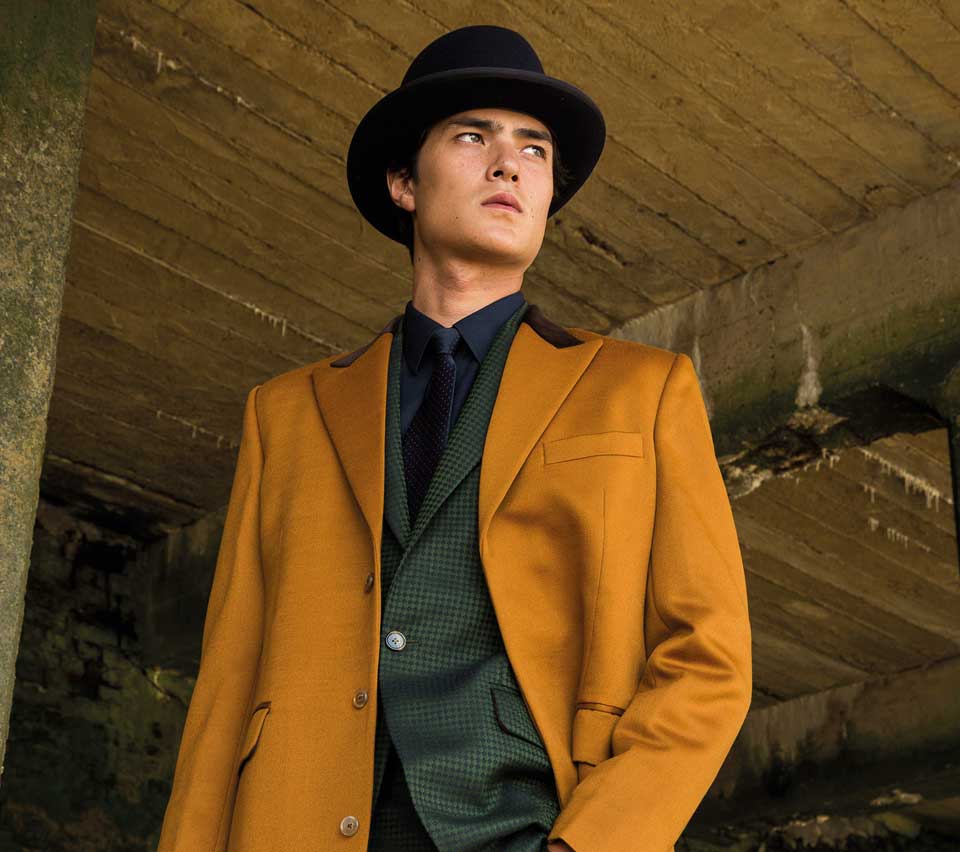 Did he make George Clooney's wedding suit? The star is on his list of clients but he is not saying. But he did provide a collection for a style party in Ibiza this summer, at the annual Urban in Ibiza fiesta. This is a wide ranging festival that celebrates a variety of artworks with plenty of parties, and Powell chose this occasion to launch a bespoke service on the island.
Near neighbour in Soho to Powell is Sir Tom Baker, the brand name for tailor Tom Baker, who still awaits his knighthood. This long, tall fellow started off in Savile Row but favoured the more louche atmosphere of Soho when launching his own business.
It suits his clientele of showbiz and particularly music celebrities, strong on rock 'n roll stars. He staged a catwalk show this summer to launch his autumn style designs, which turned into very much of a rock 'n roll party.
Beggars Run is based in the fashionable centre of Shoreditch, with a loyal young following. It also has a shop in Osaka, Japan, where the mix of formal tailoring and edgy presentation is appreciated.
Headed up by Cian McAuliffe, it offers made-to-measure styles, based upon classical designs with a strong dash of the hit man. His aim is to offer quality tailoring at moderate prices.