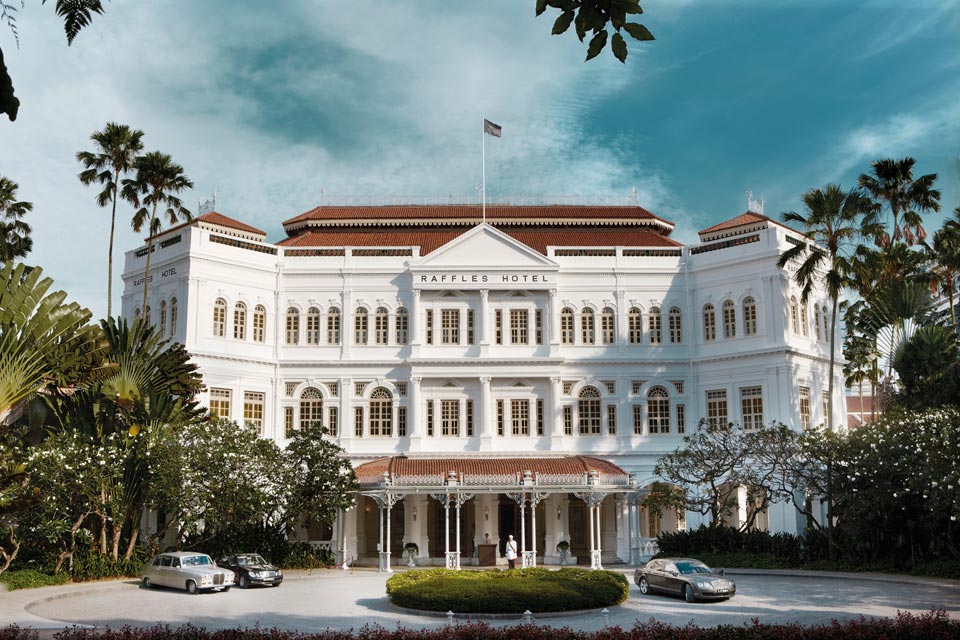 The Singapore Sling – a cocktail redolent of sultry bars in the East, where almond eyed ladies in slinky dresses give promise of Eastern delights – is celebrating its 100th birthday this year.
And where better to celebrate than in Singapore, in the very bar where it was invented, at the Raffles hotel.
It was in the Long Bar here in 1915 that barman Ngiam Tong Boon created the cocktail, something of an answer to a maiden's prayer. At that time, naice ladies in this British colonial outpost were not expected to drink alcohol in public, so while their menfolk got merry on the hard stuff, they were expected to sip fruit juice.
With an astute appreciation of demand and supply, Ngiam concocted a drink that looked like a fruity punch and which the ladies could sip demurely through a straw. But the list of ingredients that he chose gave the Singapore Sling one helluva punch, and undoubtedly brought more exciting times to the Long Bar.
It quickly became a favourite tipple, not just for the ladies but for male customers too, and where British colonial forces travelled, they took the recipe with them. Now a staple in bars around the world, it belies its age by continuing to capture fresh waves of young enthusiasts on the cocktail circuit.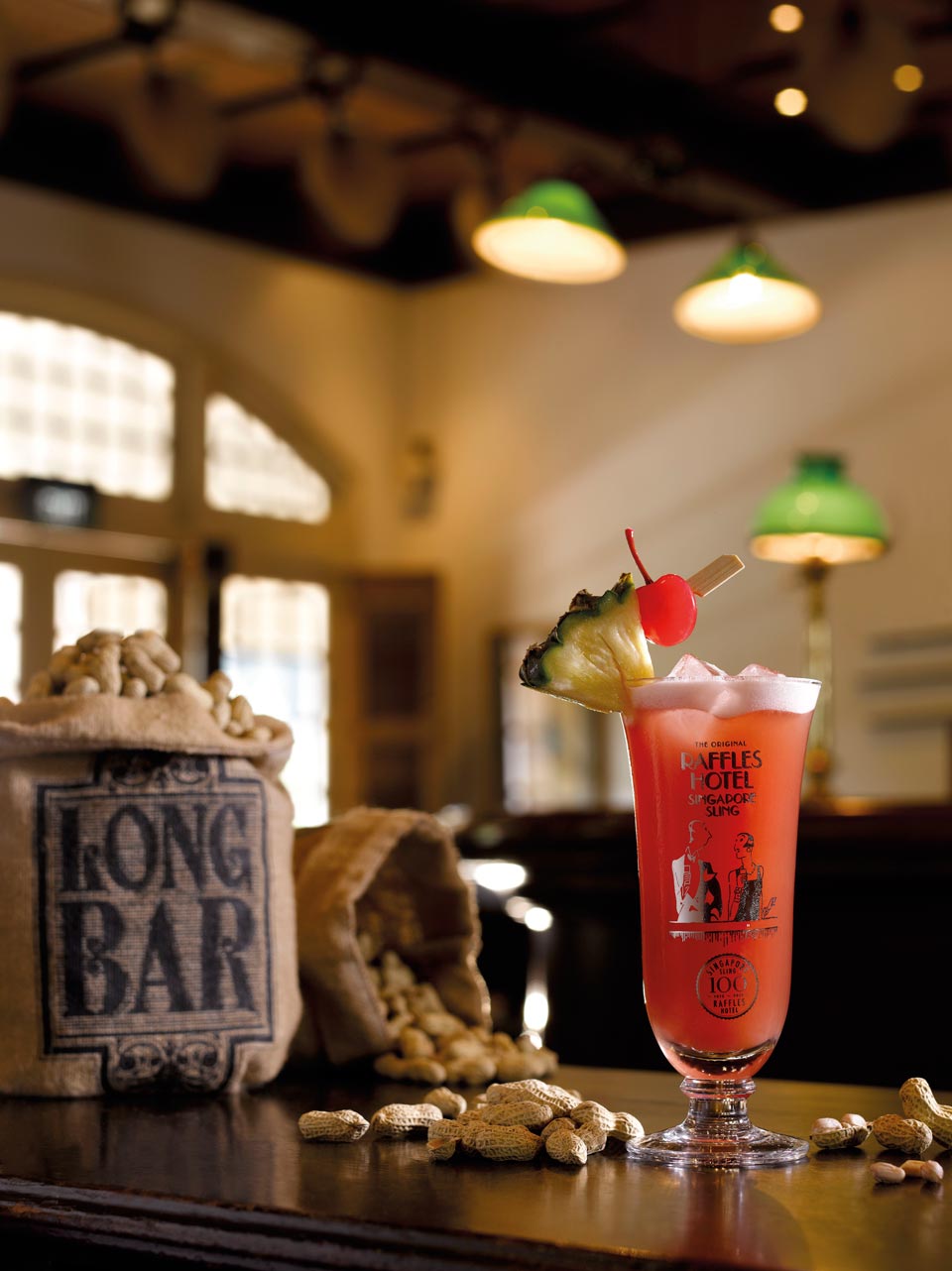 Entering the graceful foyer of Raffles hotel and to be served a Singapore Sling must rank as one of life's great pleasures. This lovely old hotel started life quite modestly as a 10-room bungalow back in 1887.   Since then it has grown into the extensive classical colonial-style building it is today and one that has hosted more famous names than you can shake a stick at.
From Rudyard Kipling to Hemingway, Ava Gardner, George Bush, Charlie Chaplin Noel Coward, and many later celebrities, and most recently the Duke and Duchess of Cambridge, it continues to provide an oasis of old-world glamour in a decidedly new-world town. The service is immaculate, with personal butlers, and the variety of bars and dining options on site provides some exercise in locating them between Slings.
Alas, it used to be on the sea front, but determined land reclamation means it now has a forest of hi-rise buildings between it and the ocean. But this only seems to emphasise its tranquil elegance, an oasis amidst Singapore's thrusting development.
And what development. The message now should surely be Go East, Young Man, not West, as this city, and others in that direction, provides the sort of opportunities, excitement and sheer chutzpah on which youthful adventurers may flourish.
Raffles apart, there are many great places to enjoy other cocktails, not least the stunning Sky Bar, from below looking like a sky train, with fantastic views over the harbour and the city. You don't have to book for the bar/terrace, but you do the adjoining restaurant. Next to Raffles is 1-Altitude, another popular sky-high venue, and there are so many other splendid hi-rise bars atop Singapore's grand modern buildings that it is difficult to single them out – but the Supertree, perched atop a manmade tree surrounded by other such giant trees in the Gardens by the Bay, is particularly novel.
Finally, maybe head back to Raffles for a nice relaxing digestif, perhaps in the jazz bar. Or perhaps the butler might bring a final Sling before breakfast.