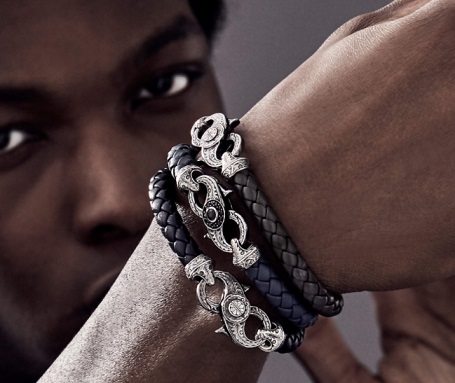 Stephen Webster is the internationally renowned jewellery brand whose inspiration has always been music and in particular, rock 'n' roll, says Robin Dutt.
Those who love his work include, Ozzy Osbourne, Steven Tyler and Elton John. All Dads! So, it may come as no surprise to hear that he is offering a range of his signature, feisty pieces for men – with dad's in mind.
It is a given that most men do not wear jewellery – apart from a wedding band or family signet ring, although today, many consider a timepiece as a piece of jewellery. Which it is not – no matter how many jewels it sports.
But for the contemporary chap about town, subtle bracelets and wrist adornments are more than permissible – think our very own Chancellor, Rishi Sunak with his bands – but worn, of course not for adornment reasons. But even so, it gives a very relaxed look to his always sharp-smart suiting.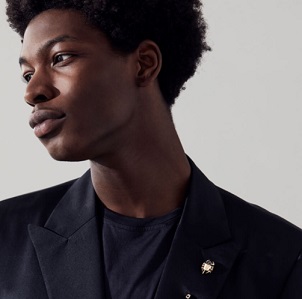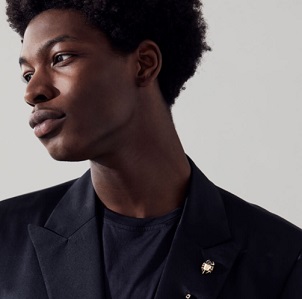 Stephen Webster's collection of men's jewellery includes, immaculate leather plaits fixed into place with precious metal and gem motifs – primeval and contemporary at the same time. All the designer's ranges have edgy names so if Dad is that kind of guy, the Superstud Cross Long Chain set in 18ct recycled yellow gold featuring the New Cross pendant in black diamonds may suit.
But other themed collections such as London Made Me or Beasts of London include fine rings with symbolic creatures. And then there is so much in the way of species from the sea – Webster's first inspiration. A visit to his atelier will confirm this.
But Stephen Webster is not just about all that glisters. He has created cocktail armoury for the imbiber and this range features The Russian Roulette Smoking Gun High Ball glasses in smoky-coloured glass and etched with a smoking gun or if father is a whizz in the kitchen…consider, perhaps, the wittily named Cock & Bull Carving Set – more sculptural than one can imagine but definitely for use, made from hand-forged Damascus steel for the knife and a bronze head handle for the stainless steel fork. And there is even a book to buy – 'Goldstruck', for a good read – on the bus journey home…
The team is delighted to welcome all potential recipients of all their fine ranges at the 130, Mount Street, London W1 Salon – or a virtual consultation can be booked. (020 3 298 0240). Or, of course, you can always drop in yourself and bypass progeny. A gift to oneself is often the best kind.
The trouble is with everything from the Stephen Webster collection, whether to wear or to sip from, it will mean temptation itself.
But with progeny in mind, it's not too late to start dropping hints.
And whilst thinking of Pa, Pop, Dad and Daddy, the Savile Row Company is offering a monogramming service on men's shirts, silk ties, dressing gowns and pyjamas with up to four initials and a choice of eight fonts at a price of £7.95 for the service. One supposes that the four letters might also be a word – so choose one that suits your Pater! And there's a 15% discount when you place your first order on items, when signing up to the news letter. Way to go…Daddy-O!!!