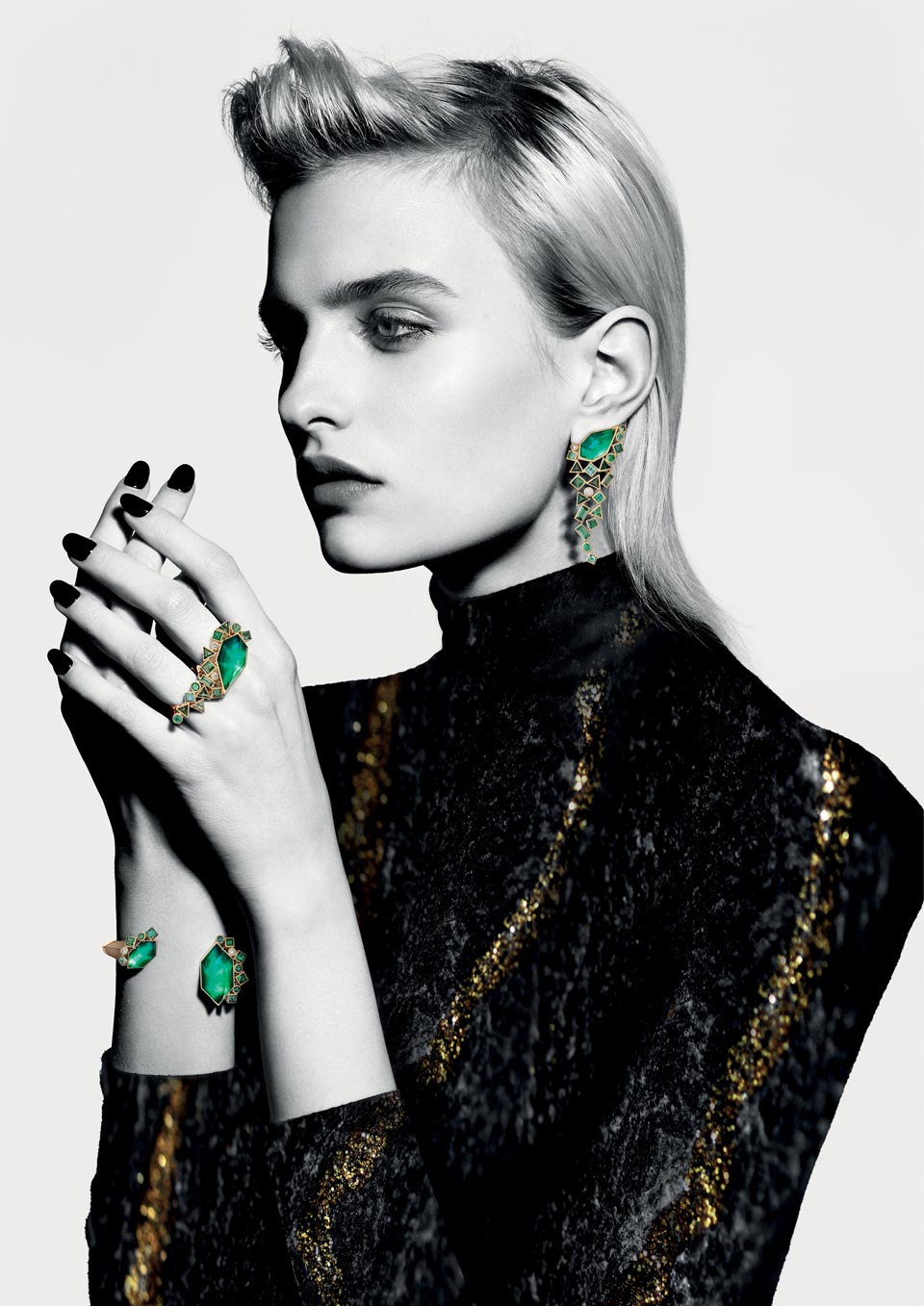 By Robin Dutt and Milly Lee
Stephen Webster is one of the bright stars of the jewellery firmament.  In the wake of today's easily appraised and expensive jewellery pieces (often for little reason) with prized nomenclatures, he has created a glittering universe of his own.
That is not to say that his name is not, of course, recognised as a brand.  But…it is to say that the efficacy of his design always comes first.  His pieces are memorable and magnetic and so his 'label' as such, effects confidence in the buyer – knowing she and indeed, he is purchasing the distinctly unusual.  But it is also, so much more.  These are sculptures to wear.  Unsurprisingly, he has won British Luxury Jeweller of the Year Award 3 times and many others too.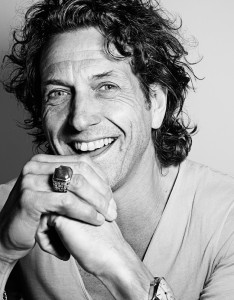 Webster's early creativity found outlets at art school and there was a point when he might have been a fashion designer.  Thank goodness he didn't, for adornment of the body is his natural forte.  In fact, he says, 'I was offered many times to do clothing but  that process was not for me.  But people often say, if I wore that necklace…I wouldn't need to wear anything else..'  Quite.Stephen Webster's jewellery is hugely eclectic but whatever the inspiration for an individual piece or whole collection, the identity of the creator is evident. – the items cross reference over time. His female jewellery is delicate and lavish and embraces hints of the siren and temptress. His male jewellery features sprites, skulls, crosses and mini shark jaw shapes 'biting' into jelly-coloured gems.  Pendants, rings, cufflinks and bracelets make up the range.All of these provide perfect foils to judiciously chosen shirting and fine suiting. Most of the time, the wearer or observer won't be immediately aware of them. But he knows they are there – luxurious last details.And a pair of gargoyle masks on the cuffs of a fine evening shirt? Makes a change from the ubiquitous gold oval.
He alludes to how things in general have changed, especially for men when it comes to adornment. In relatively recent times, male jewellery wearers might have been considered ostentatious, especially when a signet ring and a watch were really the only adornments deemed permissible.  Wearing jewellery, Webster maintains (of a certain water of course)  makes the person look more 'lively.' This sentiment is shared by Vivienne Westwood who once said ' If you wear interesting clothes, you will have a more interesting life.'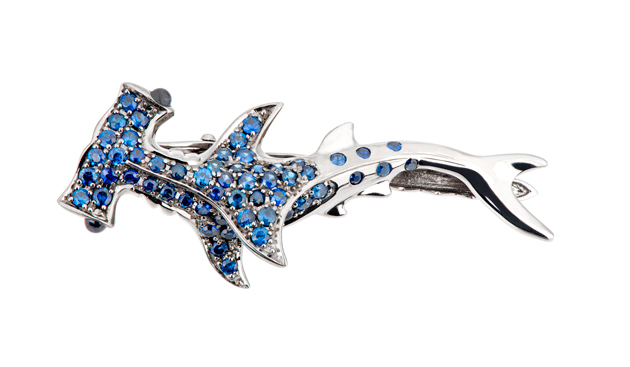 Typically, for an artist of his calibre, one might expect a panoply of inspirations..  In Webster's case,he adores brilliant madcap nudist poet William Blake, David Bowie whose song 'Lady Stardust' became the theme of one jewellery collection and so many more.But his enduring obsession is the sea and its curious  lifeforms.  He collects blown glass fish table  sculptures, typical of the 1950s and 60s in rainbow swirls or plain hues and points to a vast metal yellow fin tuna he created for Selfridges to highlight the plight of this endangered creature.  Never happier than by the sea, he records that he once lived in the middle of Canada which he found unbearable, and moved to somewhere quite the opposite.  The name started with a 'C' too.  California.
The room where we are sitting, enjoying Webster time is atop royal jewellers, Garrard, just off Bond Street.  That room is bristling with books and images and filled with light.  It is not the beautiful chaos one might expect of an artist's think-tank bureau but it suits him.  There is method in his sanity.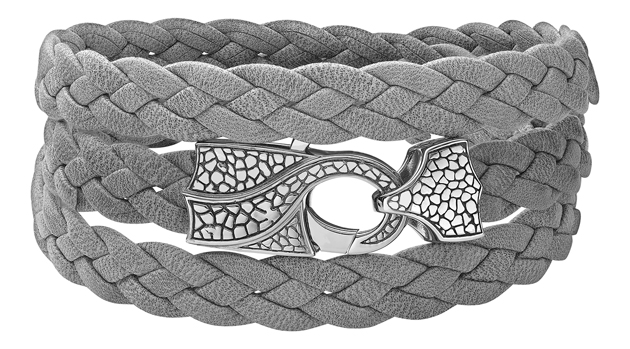 Jewellery, he feels today in general, is more of a commodity than ever, where the luxury market has taken over the empire of gems in a way that is unprecedented.  He alludes to a time when jewellery giving and owning was very different.  An engagement ring, a wedding ring – and, as controversial as it may sound now, the 'things bought by the husband.' Archaic yes.  But true.
Naturally, he is well established on the celebrity scene.  He has made stunning pieces for amongst others, Madonna, Christina Aguilera, Pink and a host of the rock and roll tribe. Discerning male collectors include Elton John, Johnny Depp and Mickey Rourke.  But he cites his first stellar client as Hollywood legend, Elizabeth Taylor.
Always  conscious of the way jewellery holds stories for the generation which purchases it or inherits it, he selects names for his themed collections to tempt and beguile.
But always, it's back to water and the surprisingly real mythology of the sea.