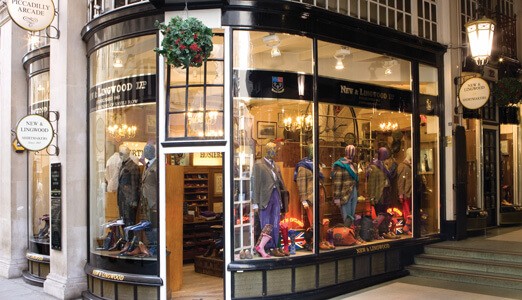 Do make a visit to any major gallery or even costume display (if you can find one) and look at the 18th century section, advises Robin Dutt. They are certainly silent lecture halls. You may be certain to see portraits of well-dressed gentlemen at home in their drawing rooms resplendent in silk and satin or out hunting in sturdy thorn-proofs and 'Pinks'. Period clothes on anonymous mannequins still show the character of the look which lent a sense of occasion to those dressed for evenings of elegance. But pay closer attention and you just might see elements of classic 'undress' – 'loungewear' of three centuries ago. It makes more than a difference when compared to our contemporary boxers and bare feet look many sport, because they can't be bothered. And Zoom sessions have only increased this slovenly approach. For what the desk hides, no one can chide about.
Elegant contemporary undress in the capable hands of New & Lingwood, Jermyn Street stalwarts, takes the form of glossy silk dressing gowns and sleek pyjamas finished with velvet slippers, embroidered to perfection – or left stoically plain. Some Drawing Room Dandies might want to top the lot off with a circular smoking cap in velvet plush with tassel – even if they don't partake of a Gitanes or amber flakes stuffed into an Applewood bowl. Rewind, cinematically and you see a young Dennis Price in 'Kind Hearts and Coronets' wearing a house gown with such sartorial aplomb it almost hurts one's inability not to pull this look off. No. Not almost…
New & Lingwood has much in plain silk (cotton for every day) but their signature looks include their florid peacocks and almost military, piratical skull motifs. The latter you can buy emblazoned on socks and washbags too. Many will plump for navy or blacks, greys or moss but those with a penchant for deliberately lurid (in the best possible sense) hues will marvel at the selection of clashing and harmonic ruby, teal-petrol, grape purple and ice blue colours, the silk threads reflecting light, whether that of sundown, a candle flame or roaring fire.
Sport one for any future Zoom meeting you just may have to be part of and you might say that you will have much on your side.
New & Lingwood' s pyjamas from c. £275, silk gowns from c. £895.
0800 083 5102