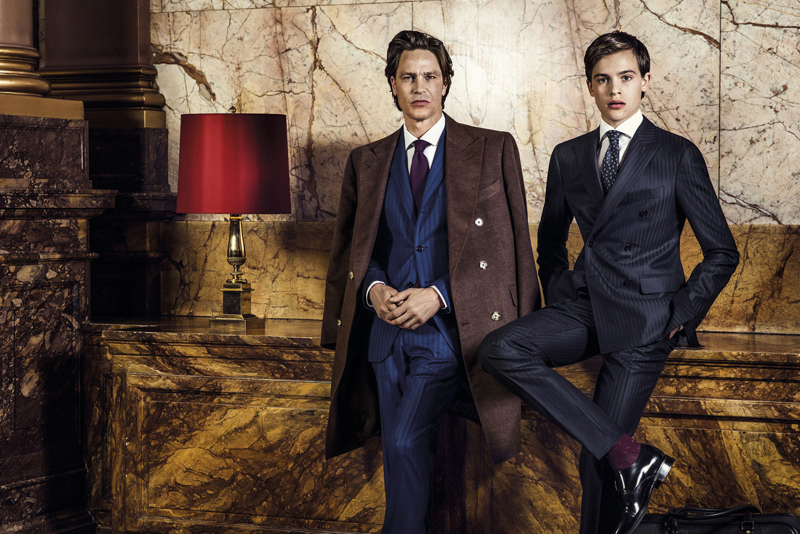 Robin Dutt delves into the treasure trove that is the great fabric houses of Europe, some dating back more than 300 years, but always remaining on trend
When the poet W B Yeats wrote about wishing "for the cloths of heaven", we know he wasn't thinking of tailoring, although he could have been. For, as anyone who understands cloth knows, the whole sartorial process begins with it – the weight, the texture, the subtleties of colour and, perhaps strangely, even the smell – authoritative and reassuring. A task for many tailoring students used to be the blind test where a bag full of fabric swatches was passed around, the object being "to see with one's fingers". Touch is vital – it may be seductive to some and unpleasant to others. Don't forget the importance of associations and memory too. Take a hairy tweed? It may force some to run to the hills, while others will never want to remove such a garment.
Undeniably there is a psychological aspect to this, our second skin. The designer Yuki once said that he cut fabric as little as possible because, for him, it was akin to thrusting his shears into skin. Or as the celebrated designer Murray Arbeid once offered advice to a novice: "Think twice, cut once."
Throughout the history of Savile Row, the satellite fabric suppliers, whether close at hand or further afield, have formed a unique alliance which combines to generate a force which creates elegance – or indeed functionality alone. After all, although this international street is known primarily for its suiting, it is no stranger to clothing for sport and the field. A first time visitor to a fabric house or if lucky enough a mill itself, will be astounded by the art – and that word is not used lightly – of the creator. That our species is naturally visually curious seems to be echoed in the sheer variety of cloth available, with each establishment and even each bolt, telling a very individual story.
Dashing Tweeds
Set up by the charming and charismatic Guy Hills, who is also a photographer, Hills has allowed his natural passion for tailoring to spill over into the creation of cloth – the better to establish a defined and individual identity. He describes his signature as modern urban woven. "I see fabric as an extension of the personality," says Guy, sitting in his bijou studio-shop off London's Vigo Street. "I am very interested about how men can express themselves through colour."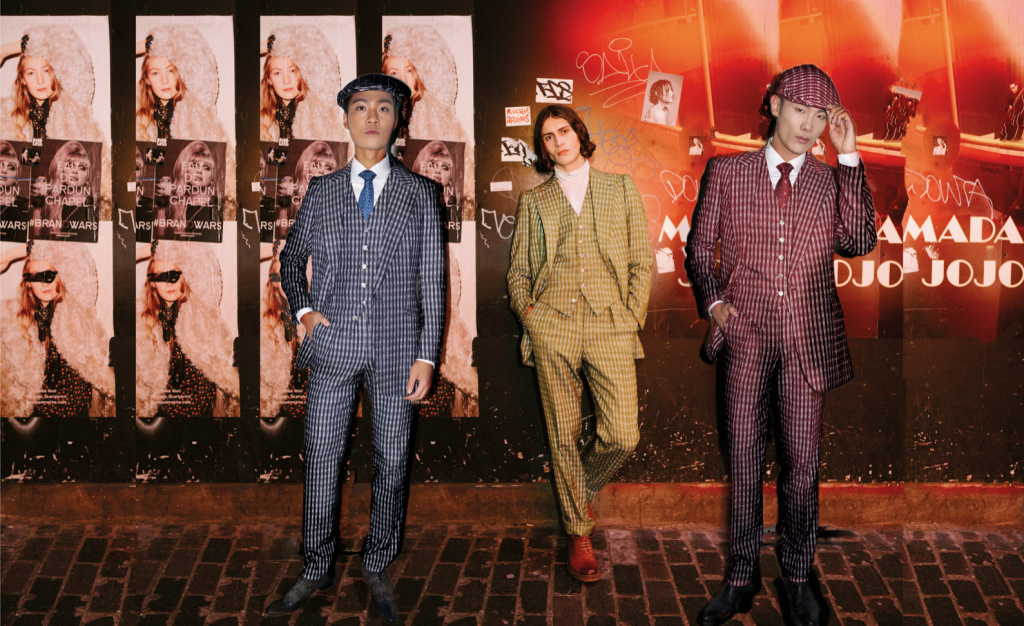 Colour there is, standing out brightly among the more familiar anthracites and charcoals. Bold window panes in cerise, lavender and emerald have become something of a trademark for this company and Hills never forgets the importance of texture.
Holland & Sherry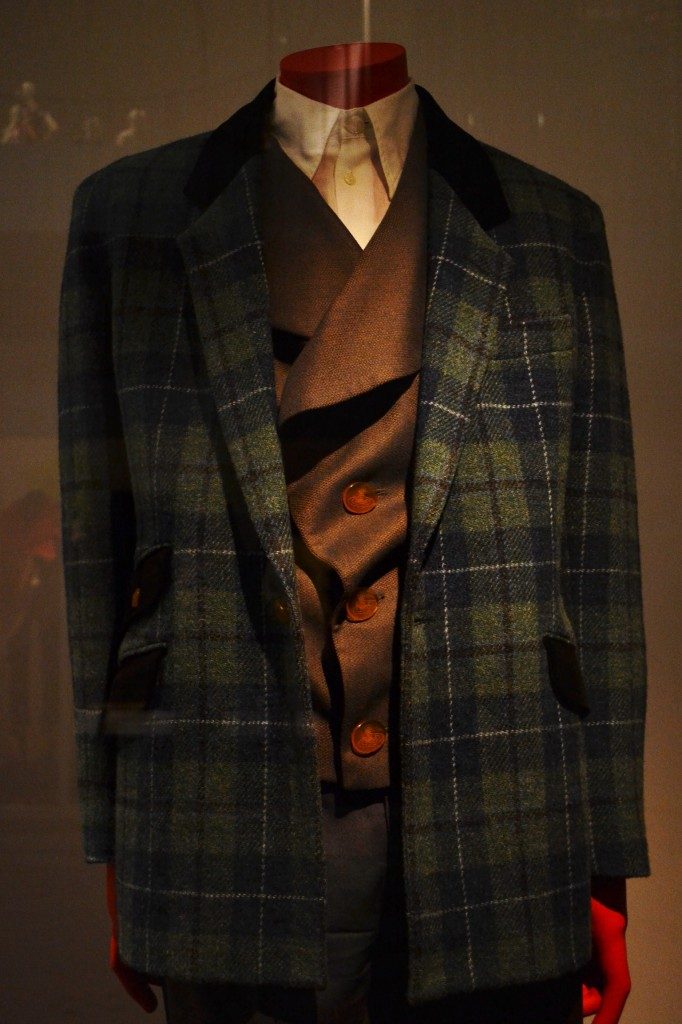 Stephen George Holland and Frederick Sherry began their business in the last year of the reign of William IV and over their celebrated history have acquired almost 20 other respected wool companies to create a monolith. Originally located in London's Old Bond Street, specialising in wool and silk, the company moved to Golden Square and today is the only cloth merchant remaining in that part of London. Perhaps that is why one cannot question their appellation "The Finest Cloths in the World". Apart from catering to gentlemen of exquisite taste who understand how and why cloth performs, the company has provided cloth for film and stage – from Mission Impossible to the English National Opera. Holland & Sherry is at the forefront of keeping a world-renowned tradition alive and relevant. Vivienne Westwood, perhaps Britain's foremost designer, often renders radical styles in the most traditional fabrics – tweed which she is delighted to export to the world not only in the shape of clothes, but in the identity of tradition.
Johnstons of Elgin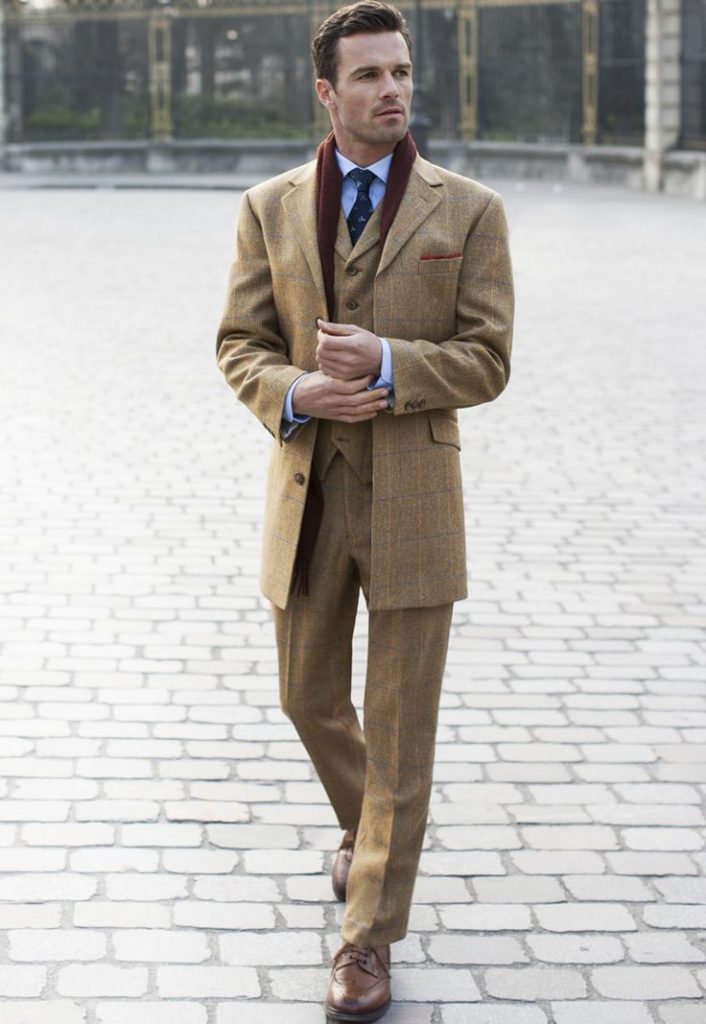 Founded in the late years of King George III's reign, Johnstons of Elgin is widely regarded as crucial in the origination of a vast range of designs known as Estate Tweeds and their development, largely due to the fading of influence of the clan chiefs after the Battle of Culloden in 1746. However, the company's pioneering spirit has been responsible for associating its name not only with the finest cloth (their sentiment is that only the best will do) but since the "Peacock Parade" of the 1960s Johnstons has understood the power of fashion and so has invested in knitwear, manufacturing garments in classic and on trend shapes and colours. Consequently, Johnstons today can boast one of the most advanced weaving and knitting plants in the world and is the only company to see the entire garment construction through from raw material to finish.
Scabal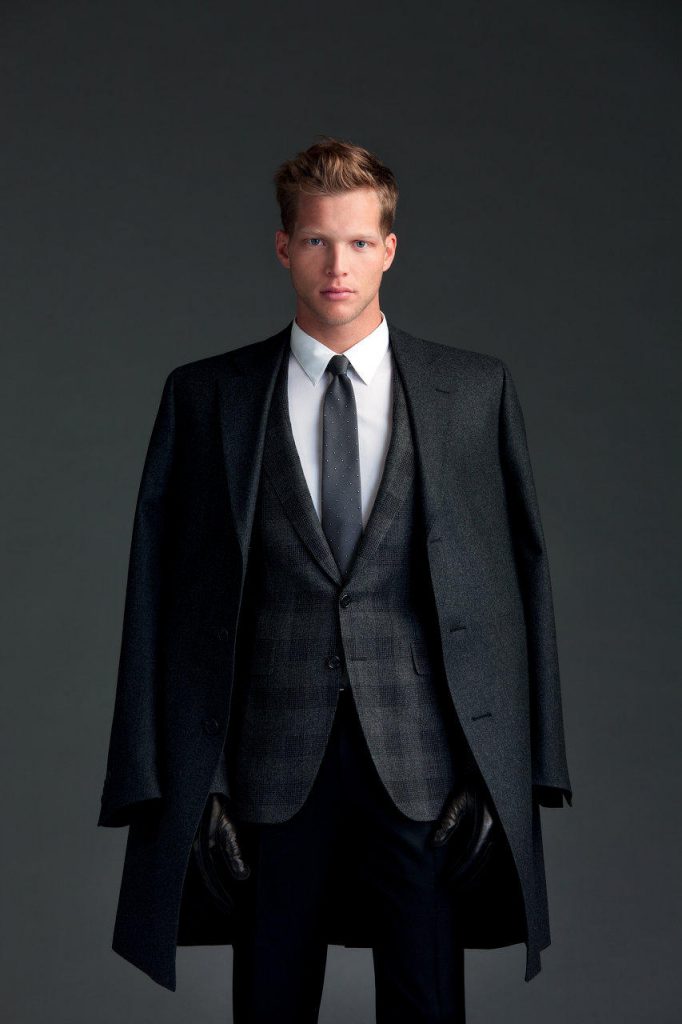 Luxury fabrics are chiefly associated with Scabal and so many of its bolts offer a lightness and luminosity suitable for the most statuesque formal wear, as well as elegant business suiting. This writer well remembers witnessing a lavish length of pinstriping – sparkling gold and crushed diamonds – waiting to be whipped up into a suitably strident suit, or perhaps a twilight ensemble for the hush of a club in St. James's. Founded in 1938, but tracing its origins to 1539, Scabal's Autumn/Winter collection is inspired by British heritage and nature, balancing classic and modern tailoring details as in blazer shapes to a new shirting range in "Silver", "Gold" and "Washed" distinctions.
Dormeuil
The name itself is a moniker of taste and is familiar with all lovers of tailoring. It seems to reassure and from 1842 has been creating timeless classics and indispensable familiars enjoyed by kings, presidents and the well-informed, for whom the three rams' heads on its shield is synonymous with style. Although Dormeuil, started by a slip of a young man, Jules Dormeuil at 22, is proud of tradition, that is no reason for Dormeuil not to commune with the present and indeed the future. Take its Tecnik range for example. Describing it as "intelligent fabric" in the same vein as Sportex, Tonik and Laser, this fabric has the modern man on the go very much in mind; a fabric which cools the body when it is externally hot and warms it as the temperature cools.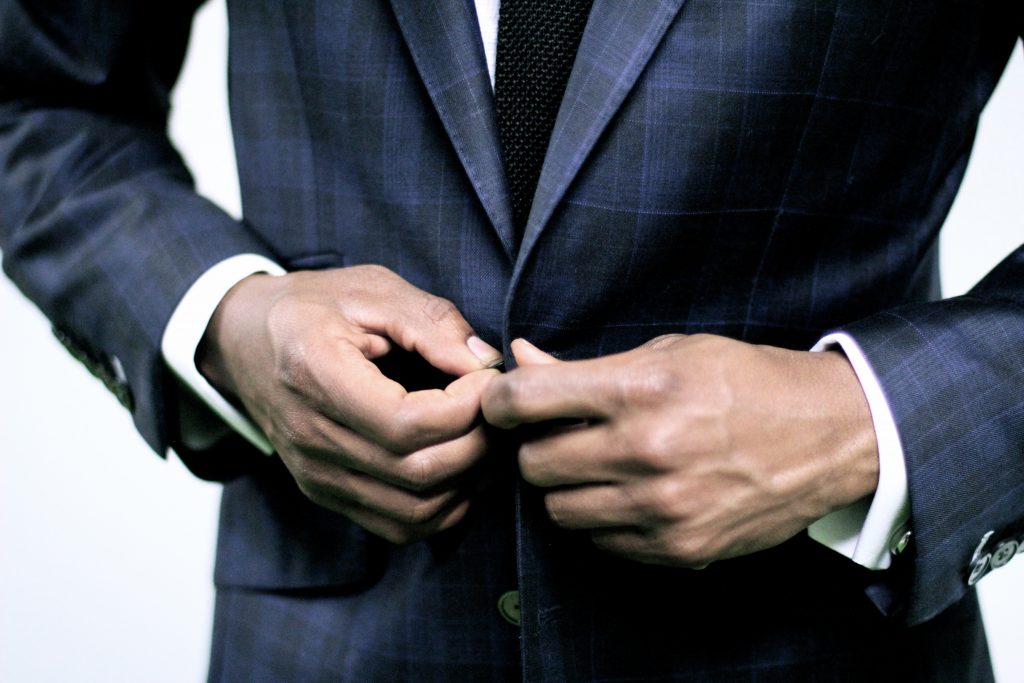 From Savile Row Style Magazine: Read this Edition Here