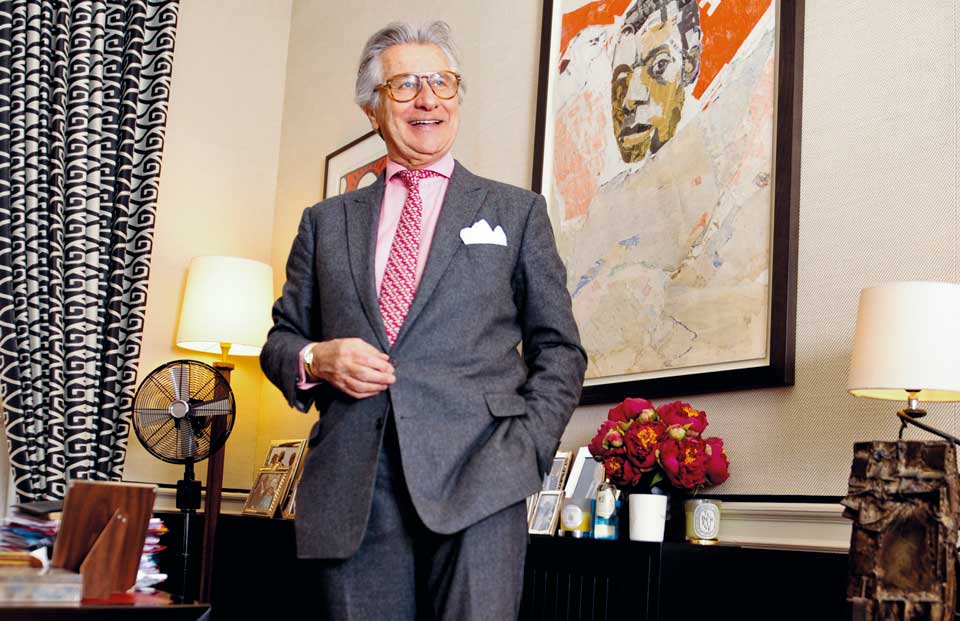 By Diana Butler
"I dare," said Arnuad Bamberger, executive chairman of Cartier. "Not too much but a little."
He was talking about his personal take on styling at his office above the shop in London's Bond Street, and revealing that although he goes very much for a classic, sober look in suits there is usually a little quirk or detail that adds a spark.
"I like unusual linings, for example. For the suits I am just having made, I have chosen some really unusual linings. One is patterned with diamonds – it goes well with Cartier, doesn't it? Of course, it is hidden, no one else sees it, but I know."
He came to London over 20 years ago to become M.D. of Cartier UK, and has seen turnover here triple under his stewardship. He was appointed executive chairman in 2010.
In that time, he has been a loyal customer of tailor John Kent, and though he tried a number of others during the period a few years back when Kent was not well, he returned to him as soon as the tailor was back at work. "I am loyal," he says. "And John knows me, he knows what I like. All my shirts are made by his partner, Stephen Lachter, and monogrammed, and I know I can always get advice from Terry (Haste, the third partner in Kent, Haste & Lachter) if John is not there."
Bamberger admits to being a bit of a shopaholic – "I buy too much" – and likes the Anderson & Sheppard accessories shop, particularly for sweaters, and the Ralph Lauren emporium that is opposite Cartier.
But bespoke is his preference. "I like the classicism, the attention to detail that tailors give, the cuff buttons that open, the pocket linings that I can specify. I like a long jacket, I don't like short. I go for peaked lapels but with a single breasted style. I like double vents.
"I only wear a white pocket handkerchief. I've got thousands of coloured silks but I don't wear them anymore. I just think white is more chic."
Reluctant to admit to just how many bespoke suits he has in his wardrobe, he volunteers that he has three or four made a year, "with perhaps a couple of extra items." There are tweed suits for the country, and of course dress wear. "There are lots of black tie occasions in this country, so I have a lot of dinner jackets. Sometimes I go for quite risque ones, as a coloured silk style, but never too much. And I love frogging fastening."
A tall, elegant man with impeccable Gallic charm, he is surrounded in his office by photographs that are a testament to his crowded social life, taken at all the best parties and events, with all kinds of notables, and most particularly the Queen. Not many who work above the shop will have had the privilege of riding with Her Majesty in her carriage along the fairway at Royal Ascot.