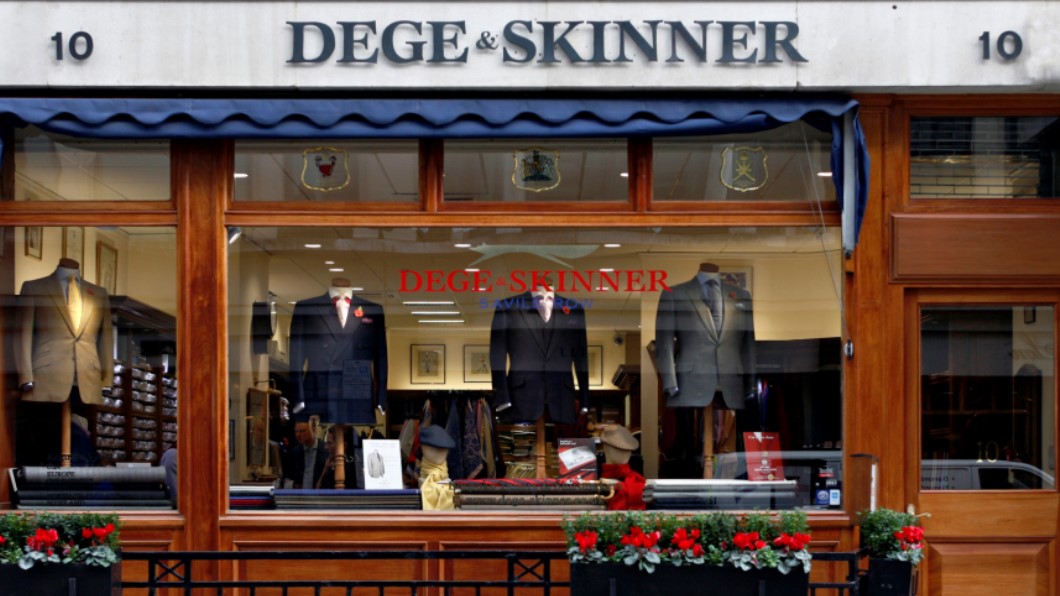 A rich vein of military tailoring runs through Dege & Skinner like a legend through a stick of rock.
Generations of smart young men have left Sandhurst kitted out by the company, many to continue as loyal customers for the rest of their lives, and other military men, overseas as well as in the UK, have benefitted from the bespoke talents of the company.
But while this military strain in the firm's DNA has undoubtedly helped it reach this year's 150th birthday, it has by no means restricted the variety of its other customers. A rich assortment of heads of state, business men, and international celebrities have benefitted from Dege & Skinner's bespoke talents – including, somewhat surprisingly, Michael Jackson.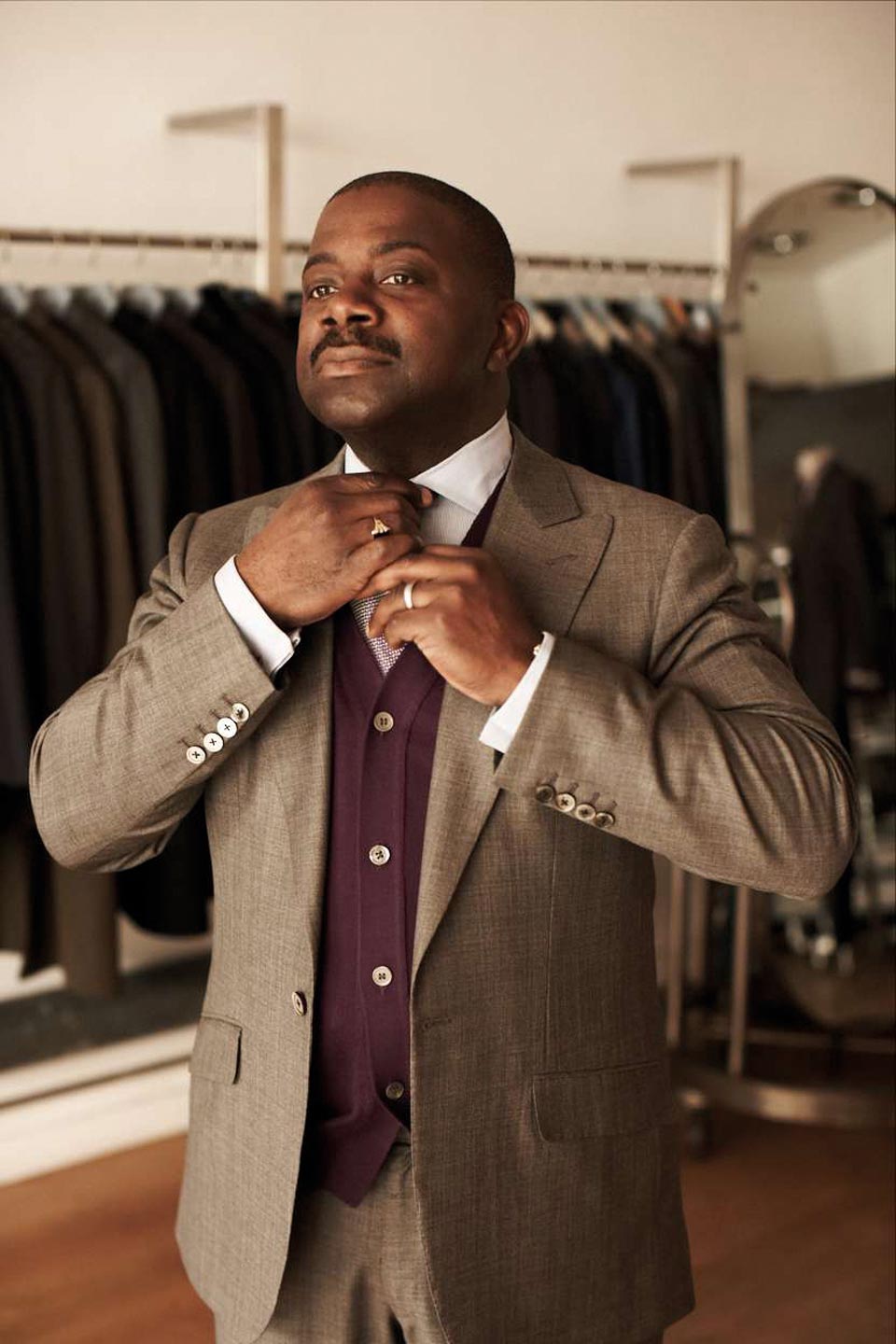 Now, with William Skinner at the helm – and he is the fifth generation of Skinners to be concerned with the firm – it is one of only two remaining tailoring establishments in the Row to be family-run, and is celebrating its longevity this year in suitably decorous manner.
"We're keeping the celebrations fairly low-key," said Williams Skinner. "We have commissioned some new cloths, exclusive to us, with the Dege & Skinner name running along the selvedge. And the party in April coincides with the birthday of the founder – and happily its St George's day too."
The business began life as plain J.Dege & Sons, to be joined some years later by the first Skinner. The Skinner family took over from John Dege in 2000, when the name became Dege & Skinner, and it has continued to concentrate upon bespoke tailoring, with no plans at present to follow other Savile Row names into the ready-to-wear field.
"We are staying with bespoke tailoring and bespoke shirt making," William Skinner emphasised. "That is our priority. We have discussed the possibilities of course and will keep an eye open to future considerations, but really, we are bespoke purists.
"Ready-to-wear is about making something to sell. Bespoke is making something that someone wants. It is much more personal, to have and to do."
Happily, there seems to be no shortage of customers wanting that personal service.
"They are not necessarily all wealthy. Many are but others have a real interest in clothing and like to get into the process of having suits made for them. They are prepared to spend money on clothing that is well made."
And they are in illustrious company. Royal Warrants to the Queen, and to the Sultan of Oman, to the King of Bahrain, and other Royal connections testify to Dege & Skinner's heady mix of customers, extending through the US, Europe, the Far East and Russia.
Wherever they are based, many customers will be ordering some of the new suitings, and even the tweeds, that form the anniversary collection. The weights may make them unsuitable for the hotter climes, but these customers need wardrobes fit for global lifestyles. The traditional British country style remains popular around the world, and quite a few of Dege & Skinner's customers enjoy the sporting season here.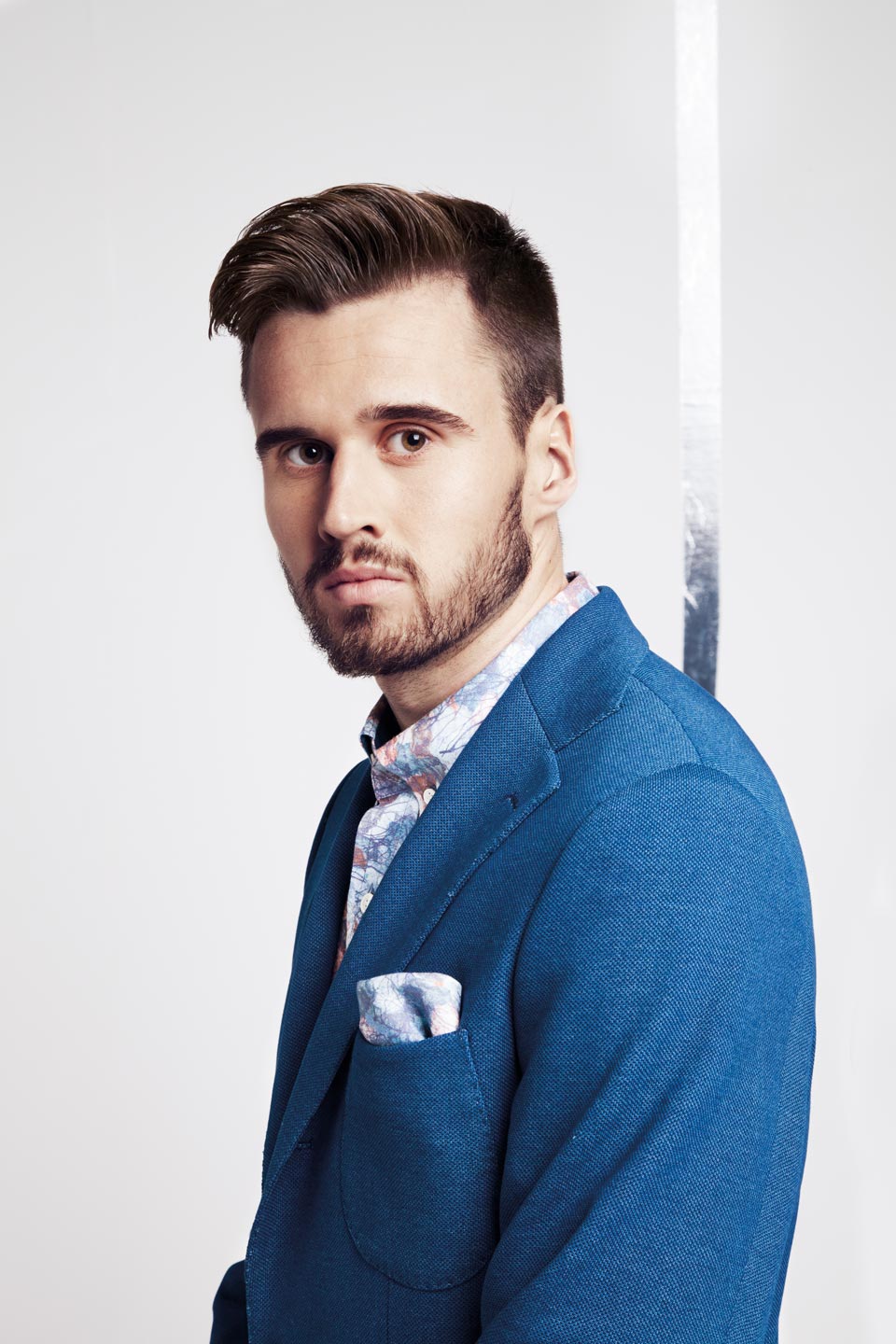 The five Huddersfield worsted suitings, including wool/cashmere compositions, come in 11oz weights, while the Border tweeds in wool/Saxony twists are 13/14oz weights. Designs are fairly classic but with attractive colourings, in the tweed designs particularly.
There was no automatic rite of succession here. William Skinner's father, Michael, now chairman, had headed the company since taking over from his father in , who had waited, in some trepidation, to see whether his son would return from a sojourn in the US  to join the family firm. There is a sixth generation in the wings, but again no guarantee that William's young son – or daughter – will opt for a career on the Row. He is quietly pleased, however, that son Harry, aged 12, recently said that he 'would like to join the firm'.
"We invest in the future by taking on trainees, and are keen on passing on skills.  We have a wonderful staff, passionate about what they do, and they will always put their best foot forward overseas and in the Savile Row shop. So we forget about age. The future looks rosy," he said with a smile.