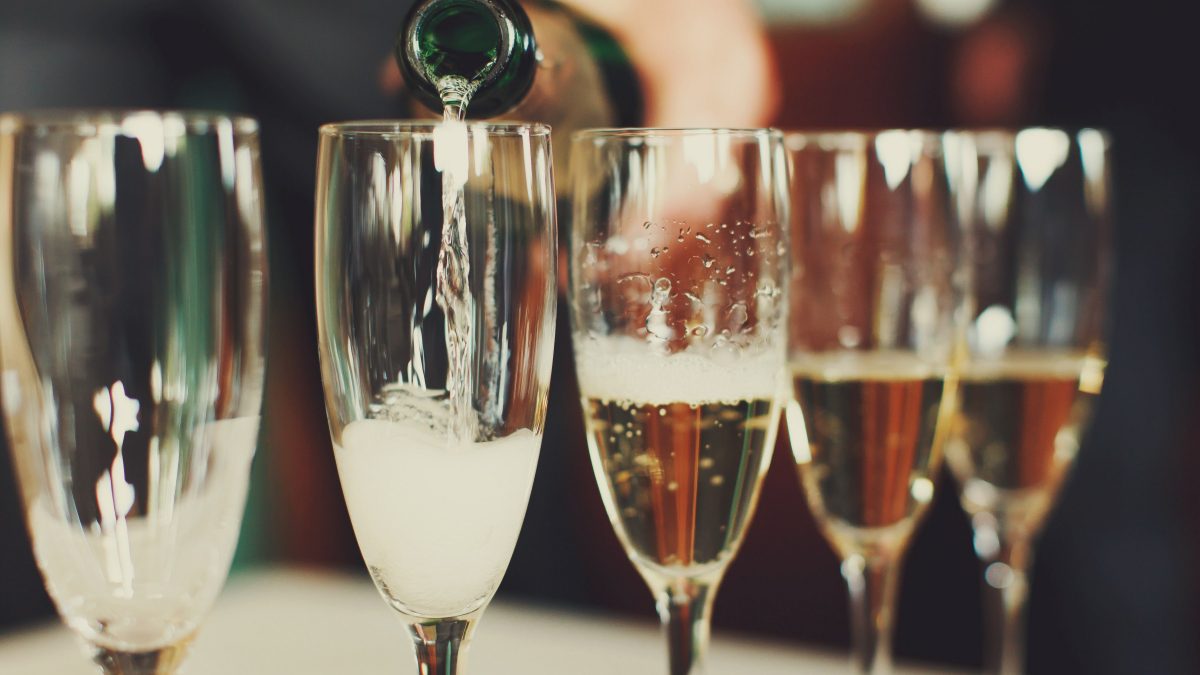 While this year's grape harvest in France's Champagne wine region may have had its challenges thanks to late frost and biblical hail, there have been some outstanding releases from some top producers. Helena Nicklin, pictured below, picks five of the best for us to toast the end of another tricky year.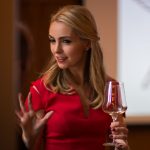 One thing I have loved about my job over the years has been really getting to know the personalities of some of Champagne's most famous sparkling wines. Fizz was always the final frontier for me when I was learning to taste as it's so much harder to understand the nuances of what makes a bottle of bubbles exceptional than it is for still wine. Here are five producers who have released champagnes that have really shone this year, and all for different reasons. Everyone deserves to raise a glass of something special this season and with these fantastic bottles, you will not be disappointed.
Dom Pérignon 2003 Plénitude 2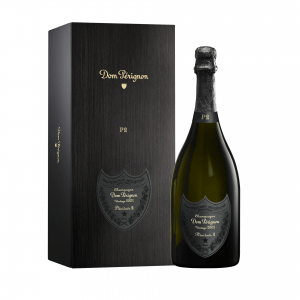 Dom Pérignon is globally recognised as the benchmark for an elegant, pure and precise style of "Grande Marque", champagne. Made only in the best vintage years where the weather is ideal, Dom Pérignon is always an almost equal blend of 50% Pinot Noir and 50% Chardonnay and as it ages, it takes on a haunting complexity that seems to change with every sip. Lees ageing is very important to the cellar masters here and they like to keep some of their vintage releases back to give them a new lease of life several years later under the name "Plénitude". Normally, a champagne from DP will age on its lees (the dead yeast cells left over after fermentation) for eight or so years before being "disgorged". When Dom Pérignon releases a wine in its second Plénitude (also known as P2) however, the time on its lees before disgorgement will have been in between 12 and 15 years, keeping the wine fresh and adding even more body and complexity. There is even a third Plénitude (P3), where the ageing is between 30 and 40 years! The wines are constantly tasted over time to find the exact moment when they start to shine again in their second and third iterations.
The 2003 vintage of Plénitude 2 is quite special in that it is from a particularly warm vintage, which gives the wine more body and tropical fruit character than other years. Quietly opulent with a creaminess from the extra time on lees, you'll also find notes of hazelnut, apricot and toast. It's a fantastic wine to have with food. Try roast quail or even guinea fowl served with nuts or dried fruit.
Stockists: clos19.com, Berry Bros & Rudd, Jeroboams, Hedonism Wines The Finest Bubble, The Champagne Company, Harrods, Selfridges. RRP £335
Dom Ruinart Blanc de Blancs 2009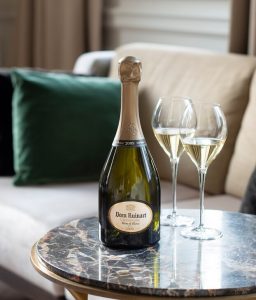 Benedictine monk Dom Thierry Ruinart was a contemporary of Dom Pérignon around the time of Louis XI in France but was a lot more worldly wise and well-travelled. He discovered the famous "wine with bubbles" while galivanting around Paris at parties with young aristocrats and eventually came home to Champagne with his new-found interest and worked, strangely enough, with Dom Pérignon to improve the bottling process of sparkling wines. Dom Ruinart passed his passion onto his nephew Nicolas who managed to realise his uncle's dream, founding Maison Ruinart in 1729.
Today, the house has a strong focus on the Chardonnay grape and, while they produce three non-vintage wines – the Brut NV, a blanc de blancs (100% Chardonnay) and a rosé NV, which uses both Chardonnay and Pinot Noir – at the top of their tree sits their finest wines labelled Dom Ruinart.
The white is always a vintage wine made only in the very best years and solely from grapes grown in their top, Grand Cru vineyards. Dom Ruinart is also always a blanc de blancs, i.e. made from 100% Chardonnay. Named in homage to the monk who brought back his Parisian passion to the region, the first release of this wine was from the 1959 vintage. The 2009 therefore, 50 years later, celebrates a rather special milestone. Think candied pineapple, a squeeze of lime, honey on toast and Brazil nut. Another foodie champagne, try this with scallops or poultry or hard cheeses with a touch of truffle. Fabulous.
Stockists: clos19.com, Master of Malt. RRP about £150
Henri Giraud Argonne 2013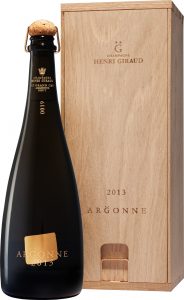 Champagne Henri Giraud is a true wine lover's champagne. Lesser known than the bigger brands but prized equally highly by those in the know, Giraud has been a family-run business for 12 generations. Located in Aÿ and currently headed up by Claude Giraud, it is a champagne house that has a close relationship with the oak forests of Argonne that lie some 60 kilometres north-east of the house. The wood from Argonne trees is particularly dense and so barrels made with it require a very slow process of toasting. While fermentation in oak hasn't traditionally been a huge part of champagne production in the region, Champagne Henri Giraud have always found that this particular wood complements their finest vintages and blends in a deliciously opulent, unique way.
The Henri Giraud Argonne is champagne you cannot ignore thanks to its unapologetic, striking oak presence. The top cuvée in the range, it is always a blend of 90% Pinot Noir and 10% Chardonnay and the 2013 presents itself as luminous gold, voluptuous and voluminous. Despite being vinified and aged in new oak barrels, the wood flavour is not overbearing. Instead, it adds an intensity of flavour to the wine where notes of nutmeg, vanilla and spiced incense intertwine with flavours of exotic fruits, both fresh and dried. The bottle, with its unusual shape and flash of gold leafing, is just as memorable as the liquid inside too. A very special drop.
Stockists: The Finest Bubble, Hedonism, Woodwinters, The Whisky Exchange. RRP about £370
Rare 2008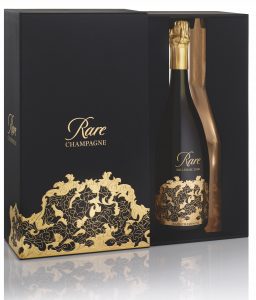 Rare Champagne was the prestige cuvée champagne of the house Piper-Heidsieck until it separated to become a brand or marque in its own right – and deservedly so. Originally created to celebrate 100 years of Heidsieck Champagnes, Rare was presented to the French queen, which is why its presentation boasts a rather fabulous tiara (that you can remove and wear, should you so wish). Now its very own entity, Rare goes from strength to strength under the watchful eye of cellar master Régis Camus.
As the name would suggest, it is not every year that we see a new release of Rare. Only 12 vintages have been deemed worthy of producing a Rare since its first vintage in 1976. Pinot Noir dominant always, Camus manages to strike that incredible balance between body, fruit, complexity, texture and perfume in every vintage he produces, each a true labour of love and a work of vinous art. The 2008 is another example of this impressive balance, bringing a softness and youthful freshness together with brioche, red apple skin, perfume and spice. It's a wine that would work well with meaty, white fish dishes but equally, it's a champagne to sip and to savour on its own to let every playful, complex element show itself. Glorious.
Stockists: The Finest Bubble, Hedonism, Harrods, Selfridges. RRP £180
Bollinger PN V16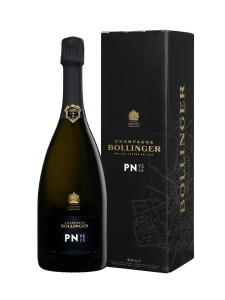 A brand-new style of wine from the iconic house of Bollinger, the PN V16 is made exclusively from Pinot Noir grapes that come specifically from their plot in Verzenay (hence the V) and largely from the 2016 vintage. Bollinger has long favoured Pinot Noir for its famously rich style, so with these new terroir-focused editions, they are taking things a step further and showcasing the grape from several of its terroirs separately to show what they bring to the wine. The majority of juice that makes up the base for the PN V16 comes from the 2016 vintage and it is blended with older "reserve" wines to maintain the house style.
What the Verzenay terroir brings here is depth of flavour and a sense of tension. There is also a touch of Pinot from Avenay and Tauxières, which add aromatics and complete the effect. Think creamy hazelnut paste, baked fruit, exotic spice and a touch of smoke all rounded off with a moreish, saline finish. It's a sultry and serious champagne that needs a little time to open up but, once it has, it makes a fantastic match for smoked meats or grilled poultry. A little hard cheese works wonders with it too. Cin cin!
Stockists: House of Malt, Harvey Nichols, The Whisky Exchange, The Finest Bubble. RRP about £80
Helena Nicklin is an award-winning drinks writer and broadcaster. See more about her at helenanicklin.com or follow her on social media @HelenaSips.