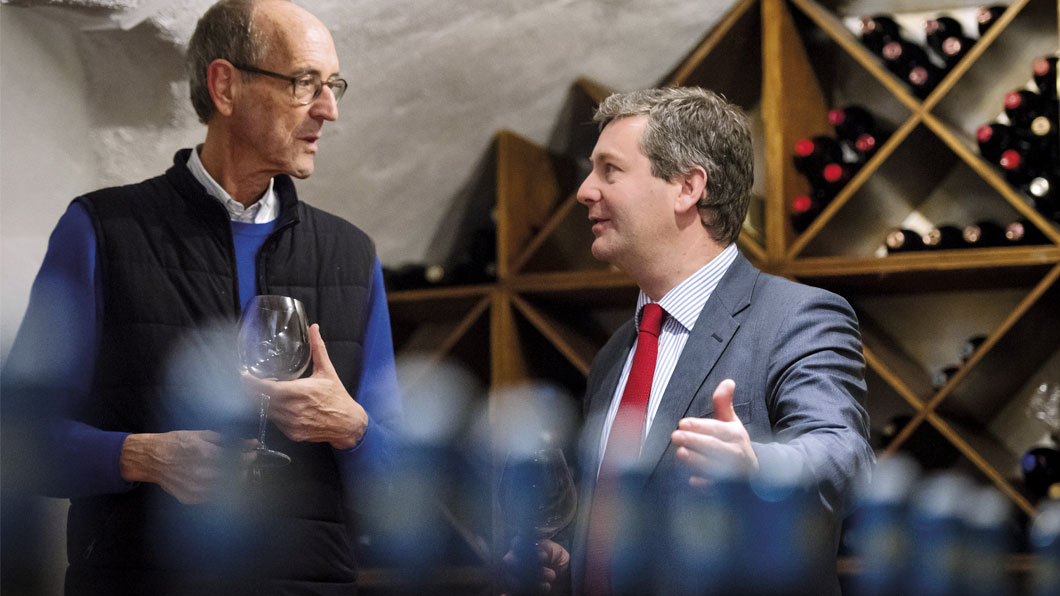 Giles Burke-Gaffney, buying director at Justerini & Brooks, tells Daniel Evans about his lifelong love affair with the sparkling tipple
The venue – The Library at the Café Royal on Regent Street – was suitably opulent. The quality of champagne on offer – from Dom Perignon 2009 to Bollinger, La Grande Annee 2007 – equally splendid. But the standout performer on the night was Giles Burke-Gaffney, buying director at Justerini & Brooks who provided just the right amount of expert guidance to give his audience the insight and understanding they needed to get the most out of their champagne-tasting experience.
As we sat and chatted over what I think was the third champagne on the list – a Ruinart, Blanc de Blanc, NV – Giles told me what he thought it was about the sparkling tipple which particularly appealed to so many people. "Ever since the times of King George III in 1761 [to whom Justerini & Brooks would make regular deliveries], champagne has been associated with fun and celebration," he said.
"Perhaps it was, at first, an appreciation of the time and craftsmanship invested in making champagne that sparked its popularity, or maybe it was just the pop and the bubbles! But, as much as life and champagne have changed over the years, there is as much skill going into the making of champagne as ever. It has been cherished throughout the ages, from Dickens to Wilde, and from Churchill to James Bond.
"The UK has been one of the world's top markets for champagne for some time now. Our passion for bubbles and brands has seen extraordinary growth in consumption which, combined with our great curiosity, has seen an expansion in the variety of champagne being offered. There is a wider and more diverse range of champagnes available in the UK than ever before and quality is at an all-time high. Rosé, vintage, luxury cuvees, single vineyards, extra brut or even bone dry nondosage styles have all been penetrating the market."
Justerini & Brooks is the oldest continuous royal warrant holding fine wine and spirits merchants in the UK. Established in 1749 in London, it has a portfolio over 3,500 wines from the finest estates, domaines and chateaux. Particular strengths are Burgundy, Bordeaux, the Rhone, the Loire, champagne, Italy and Germany Giles adds: "We cellar over £200 million of wine on behalf of our clients in our storage facility – Cellarers Wines Ltd – and have a broking platform where we value clients' bottles or entire cellars and sell them on their behalf.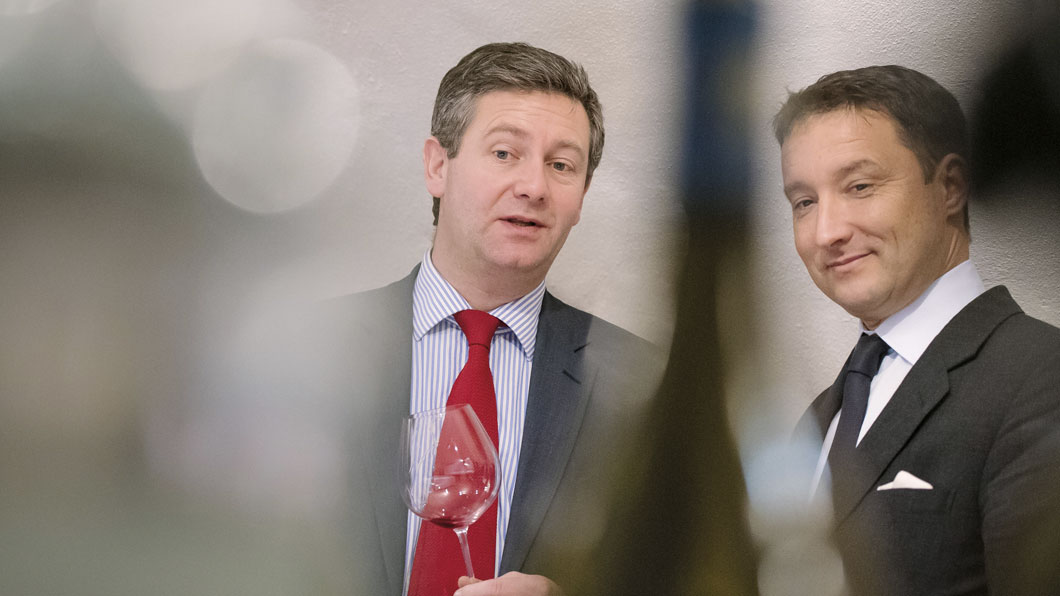 "As buying director, I run a team of six. We scour the world tasting wines from well over 300 wine growers a year, the aim being to check up on our existing sources and discover any hidden new winemaking talent out there. We divide and conquer. I personally look after some of our key regions across Europe, including Burgundy, the Rhone and Italy. Travelling throughout the year, I spend much of my time in vineyards and cellars, tasting over 30,000 wines in the last five years alone. We share our finds with the teams in London, Edinburgh and Hong Kong, working jointly with them on marketing strategies to sell directly to the customer."
I ask Giles what he would recommend to someone if they came to him and said they were not a regular champagne drinker but would like to try some. "I would suggest our Justerini & Brooks 250th Anniversary Cuvee," he said. "It was created for our 250th anniversary in 1999 it is made from excellent quality Pinot Noir fruit from the Bar region. It's opulent, fruity and smooth – delicious from magnum [and won't break the bank]. We serve this at our St James's Street lunches and dinners and it always goes down well. It's a crowd-pleaser, popular at weddings and parties. For something more cerebral, I would suggest one of the Philipponnat Champagnes – be it their brut tradition, Blanc de Noirs or the jewel in their crown Clos des Goisses, the 2007 being the current release. There are also some truly wonderful growers' champagnes out there, Egly Ouriet being one to look out for if you like champagnes with rich, toasty, red fruit flavours. His old vines Les Crayeres blend is memorable."
Giles knew from quite a young age that he wanted to work in the wine trade. "I have been fascinated by wines ever since my father, a barrister, starting sharing wonderful old bottles of claret and burgundy with me," he said. "Not only were they delicious but they all tasted different and each had a story to tell. I find the skill, their understanding of nature and determination of fine wine growers completely inspiring.
"I was lucky enough to begin at Justerini & Brooks in 1997 as a cellar hand. Our spiritual home has always been Piccadilly – for more than 200 years we had a shop in this area before moving everything to Justerinis.com – so, when I began, I was selling from our office in St James's Street. I was always spell-bound by the amazing aromas while decanting wines for the lunches that took place in the dining room at St James's Street and now, 20 years later, I still have a great passion for the job."
Over time, Giles honed his palate – "With great enthusiasm," he admits – and wine knowledge under the tutelage of the-then buying director (now chairman) Hew Blair, before taking on the role himself in 2012. "However the learning never stops, there is always something new to discover," he adds. "Our customer base is such a broad spectrum. It is such a wide-ranging list of people from entrepreneurs, city folk and lawyers, to actors & actresses and sports people, particularly polo players." (The company's headline sponsorship of British Polo Day might explain that one.)
As the evening comes to a close and with only time for one more glass – a Philipponnat, Cuvee 1522, 2007 – I wonder whether I have chosen the wrong career, I ask Giles whether his job, which seems to revolve around travelling the world drinking and talking about champagne, has a downside. "Very few," he admits. "You get bored of airports and missing out on family time is a potential pitfall but I love it."