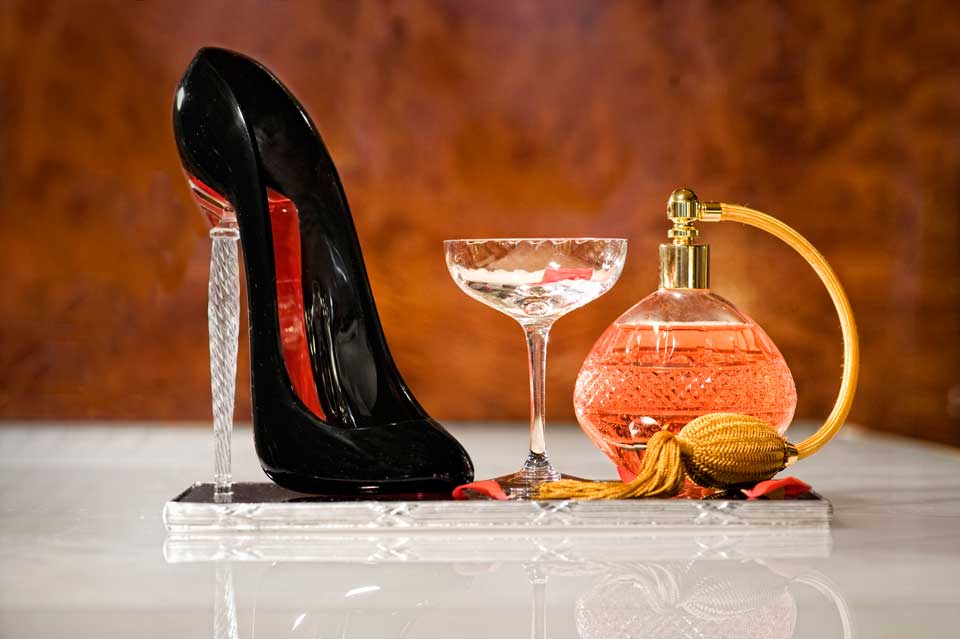 By Robin Dutt
There's no doubt about it. Cocktails have become the capital's dernier cri. Of course, they were always enjoyed in specialist bars and such immaculately magnetic environs as Claridges, The Ritz or The Connaught – these and other bastions of almost impossible elegance, synonymous with the strident precision and tradition of 'cocktail hour.'
The cocktail concept has been readily embraced by many other establishments appealing to a jolly crowd seeking liquid inspiration, soon after the work stable door has shut. But you don't bolt a cocktail, so it's hard not to drink responsibly.
Cocktails are all about experimentation, personal choices, adaptability and oh yes…the salient advice of your ever attendant cocktail shaker/dream maker.
Apart from its sheer 18th century elegance, a confection of master architect Robert Adam, the Home House Members' Club's comprehensive cocktail list is reason to join alone. With three bars offering a staggering variety of classics and home grown favourites, the cocktail creators are adept at providing taste adventures from a classic Mojito to the signature Black Bison – dark and fruity sprinkled with vanilla sugar.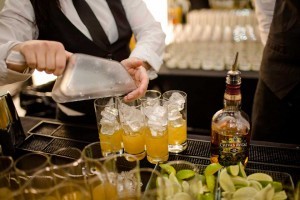 Any analysis of cocktail choices could, would, should not be complete without the appearance of a Bloody Mary. For many, a restorative pick me up. For others, a soup in a glass, the classic Bloody Mary does not exist – unless of course you are in a pub and being asked – "How spicy?" as the limp demi lemon slice slides in apologetically and the Tabasco sauce bottle is proffered.
That is certainly not a classic – as such. The secret of a Bloody Mary is… well, should be exactly that. The basic ingredients are obvious but it's that extra unusual ingredient that gives character and uniqueness, as personal as your DNA. I often add a splash of soy sauce and sometimes wasabi. Actually, Marmite too. Oh yes… and a large chilli. Hot. And definitely no ice.
The Grenadier's version has for years been praised as the best in London and it is not difficult to understand why. Smooth, spiced and satisfying, the secret recipe remains secret but much enjoyed in this historic and elegant London venue. Who knows exactly why it tastes so good? Perhaps the bartenders slice the lemon with a regimental sword or whisper a Mason-esque spell as the drink is being created. The appearance of a celery stick however is apparently down to one New York socialite who wanted something to stir her favourite cocktail with and, if needing a bite of lunch, had it to hand.
The Grenadier, 18 Wilton Row, SW1
020 7235 3074
An atmospheric cellar experience, Purl is a real find. Ancient booths are set into brick caverns and the cocktail waiters are so experienced that you feel instantly that you'd like to ask their advice before plumping for something you normally imbibe. Sharing plates of nibbles are the perfect partners to the alcohol and you can choose from all the classics. But do consider the Ballpont Fizz – Ketel One vodka, lemon, egg white and sugar that comes with a stash of flavoured 'ink' pipettes, which offer several taste experiences.
Or you may be brave enough to try the Cerez Joker – a cunning mixture of Jack Daniels, sloe gin, ginger bitters and a detonated lemon twist. The drink comes with a respectful note to inform the waiter if you have a weak heart. When my friend Dan Thompson was the manager of a cocktail bar in Soho, one cocktail he expertly prepared was accompanied by a waiver you had to sign before tasting. Are cocktail bars sensory laboratories? Fantastic! Purl. Blandford Street. W1 020 7935 0835
For many, a cocktail is not a cocktail unless it involves champagne. And it must be champagne – not something fizzy from anywhere in the world which is a sham and usually a pain. There are so many to choose from – the classic champagne cocktail comprising a sugar cube, angostura bitters and brandy, the delicate peach Bellini, Stolichnaya and Bollinger (Stoli-Boli) and a particular favourite, champagne mixed with tasty and nutty Amaretto.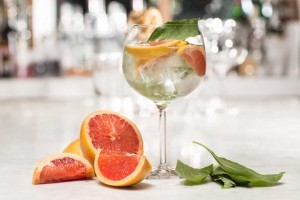 If you like the idea of experimentation, the Experimental Cocktail Club, sprawled over three floors of a townhouse in the heart of old Chinatown, is more than fit for purpose as a purveyor of unusual cocktails – perfect for a pre-theatre tipple or post-opera drench. But such is the demand for evening libations here that booking is more than strongly recommended. (13a, Gerrard St., W1 020 7434 3559).
Classics, naturally, but let your bartender suggest something. Just tell him a few signatures tastes and styles you like or indeed the very texture from crisp and clean to gooey and gloopy.
You can make a cocktail out of any drink – well to be precise, a cocktail cannot be called such unless it has at least two alcoholic ingredients. Several other examples feature many more, such as the Long Island Tea – what's not in it? And of course, you can have a non-alcoholic cocktail. Home House has a palatable virgin Bloody Mary but they hint at what they feel in its title. It's called a Bloody Shame!
One of the capital's latest on the cocktail scene is The Whip (50 Davies Street, W1 020 7493 1275) situated above Mayfair's oldest pub – The Running Horse – and so, reasonably named. With a backdrop of jockey-silk upholstery, racing themed images and antique furniture, which used to grace The Ritz in Paris, the adventurous cocktail list is worth sampling. All of it. Perhaps make a pledge with a friend to sample a different cocktail every night and perhaps keep a spirits diary.
Drinking cocktails makes for times well spent and happily remembered. Most of them look so well dressed, have been prepared with such love, and designed to please, that you have to look the part yourself. Happy drinking!