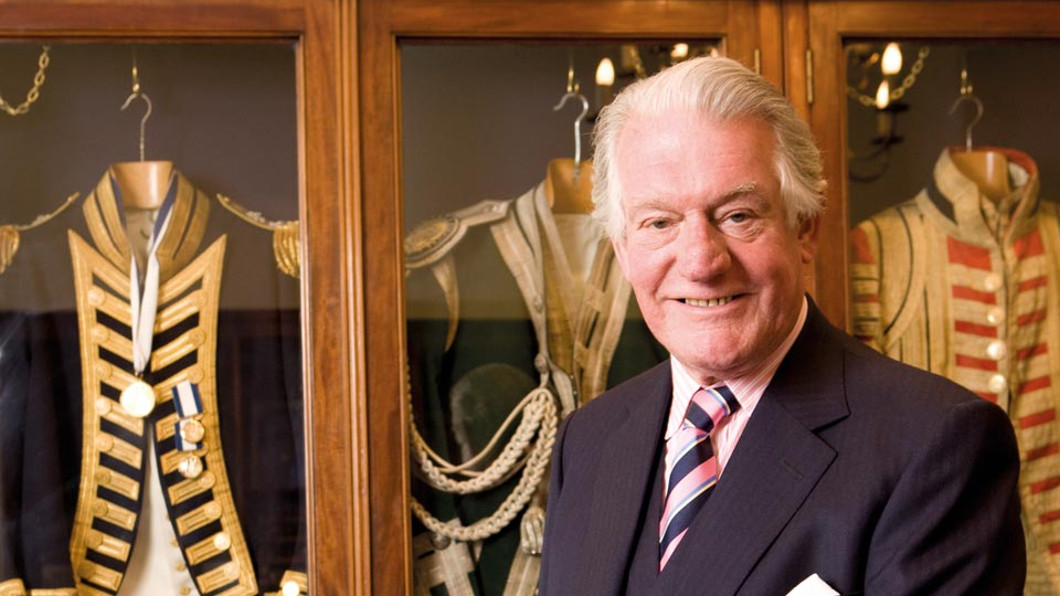 It seems hard to believe that Angus Cundey, elegant in his three-piece suit and a recent recipient of an MBE from The Queen for services to bespoke tailoring and trade charities, knew nothing about Henry Poole until his headmaster put him straight just weeks before leaving school in 1954. "When I was about 17, my headmaster [at Framlingham College] summoned me to his study and said: 'Now Cundey what are you going to do when you leave at the end of the term?'. I replied that I was going into the RAF as I wanted to learn how to fly, but he said, 'Cundey have you not heard of your wonderful family business, the most famous tailors in the world?'"
Although Angus and his sister regularly came up to London in school holidays to see their father at work, Samuel Cundey never explained that Henry Poole was the family business and that Angus could be the sixth generation of the family to work there. Luckily for tailoring, the young Angus had time to mull over his future on the train heading back to London at the end of that final school term. "I sat there thinking: do I really want to be a pilot or a tailor? When I got out at Liverpool Street I asked my father, will there be a place for me at Henry Poole? A great big smile came across his face and he said, 'of course.'"
What makes this anecdote even more remarkable is that Henry Poole has been managed by a Cundey since 1876. Angus's great-grandfather Samuel Cundey took over the business when his cousin Henry Poole died. Although it has not always been a smooth or straightforward path to the title: "The Most Famous Tailors in the World." "When Henry Poole died in 1876 the company was basically bankrupt," explained Angus. "Customers such as The Prince of Wales [later King Edward V11] were very good customers, but didn't always pay their bills. Henry Poole refused to send the Prince a bill and I believe a figure of £10,000 was outstanding in 1876, which was a lot of money. My grandfather [Howard Cundey], who was a brilliant man, sort of inherited the business from Samuel Cundey and made the business viable. He pulled the company around and opened branches in Paris, Berlin and Vienna."
The same could be said of Angus Cundey, a past president of the Federation of Merchant Tailors, Chairman World Congress of Master Tailors 1973, President Master Tailors Benevolent Association and a founder of Savile Row Bespoke, just a few of the many accolades he has acquired throughout an illustrious career.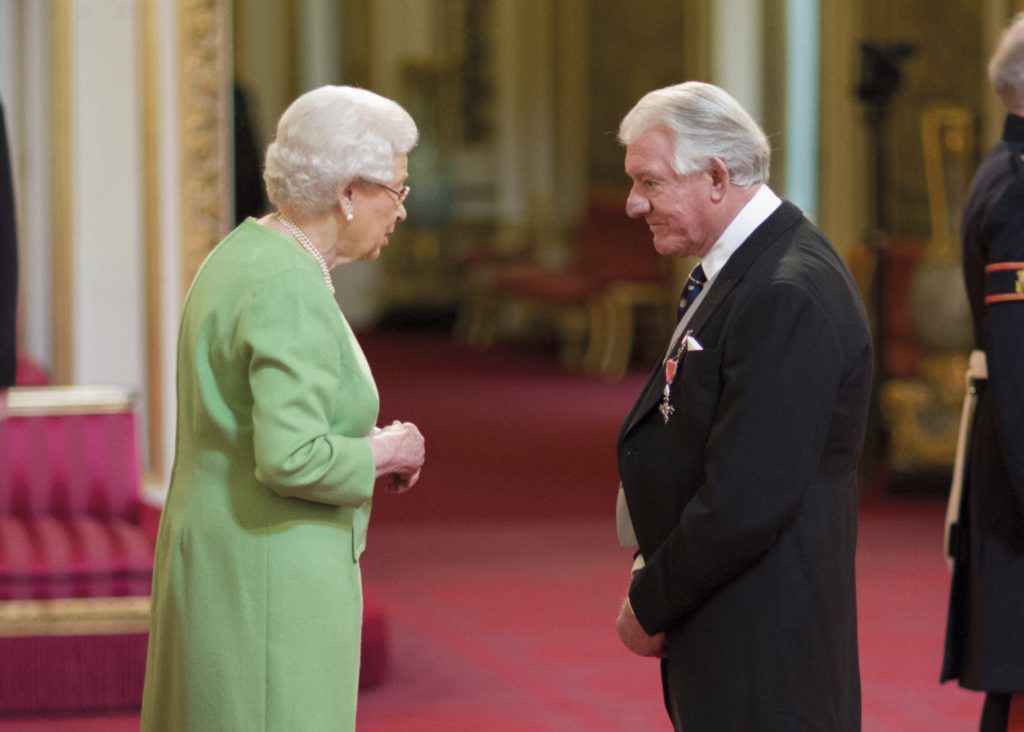 Unbeknown to him, Angus was not just joining the family firm, but also taking on the role as custodian of tailoring history. Henry Poole has an impressive archive, featuring sales ledgers dating back to 1846 with orders from celebrated customers such as Charles Dickens, Emperor Haile Selassie, Tsar Alexander ll of Russia, Emperor Hirohito of Japan, Dr Livingstone, Buffalo Bill, the Royal Household and Winston Churchill. The latter was another customer reluctant to pay his tailor's bill and when he became Prime Minister in 1940, a member of staff at Henry Poole, in desperation, sent the outstanding bill to Number 10 Downing Street. The bill was paid immediately, but Churchill never visited Henry Poole again!
Although Angus's father, Samuel Cundey, made no reference to this great legacy, he did set in motion a plan that continues to reap benefits for British tailoring to this day. "I had two weeks' holiday and was then sent to Paris," recalled Angus. "Our Paris branch had been ransacked by the Germans in 1940 and we never opened it again, so I was sent to learn to sew at Lanvin Menswear. They showed me how to pad collars and even how to hold a needle, but more importantly for me, and for Henry Poole, they taught me French."
After Paris and National Service – Angus drove ambulances for the RAF in East Anglia – he spent time at the Tailor and Cutter Academy, before heading through the doors of Henry Poole. However, it was not long before Angus was back in Paris.
"My father had written to all our pre-war French customers in 1963 and said I am sending my son with cloth samples and measuring tape. Business took off and so I began to take our head cutter with me. This was really the start of my career because the Paris business became quite big and we acquired some wonderful customers in Paris.
"General de Gaulle was one," explains Angus, "until he suddenly went the other way and said 'I am not going to wear English suits anymore'." We had Prime Minister Balladur, who was a most charming customer for years. He would send a police car to fetch me from the hotel to take me to the Matignon and I used to be embarrassed as the police would put on the sirens and people would stare and wonder what I had done. But then Balladur put himself up for President of France and a spin doctor told him he shouldn't wear waistcoats and he shouldn't wear English suits and he promptly lost the election.
"President Giscard d'Estaing became a wonderful customer and remains so to this day. In fact, one of our senior cutters went to Paris just a couple of weeks ago because d'Estaing had phoned up – he must be about 90 now – and said 'I want a new sports jacket'. As our cutter was leaving he said: 'I hope Henry Poole doesn't do a Brexit and not come to Paris anymore.'"
With such fond memories of Paris and possible plans to open again in the French capital, "maybe sharing with a shirt maker", it is a surprise to learn that Angus voted to leave in the recent EU Referendum. His reasoning is simple though. "Henry Poole has always been a totally international company," he says. "The EU is really not so busy as it once was. Switzerland is busier than Paris and America accounts for 40% of our business. The UK is 32%, while the EU accounts for 11%, but we also do 11% in Japan and we would like to extend our business in China and even more in Japan."
Leave or not though, Angus remains in regular contact with the EU Commission thanks to his work on creating a geographical indicator (GI) for Savile Row with the Savile Row Bespoke Association (SRB), which he co-founded some 15 years ago. This pioneering work aims to protect the name Savile Row in a similar way to the existing protection for foods such as champagne and Parma ham. "As it stands at the moment you cannot protect the name Savile Row as it's the name of a place, but we have registered Savile Row Bespoke. Despite Brexit I remain very confident of it working successfully – a wine maker in Kent is not going to suddenly produce white wine and call it champagne is he?"
An unlikely supporter of SRB's GI campaign is the GMB union. During the annual wage negotiation for the Savile Row tailors, which Angus still oversees, there was a discussion about GI. The union was immediately behind the campaign. "They realise it will protect their workers and so have been really helpful," said Angus. "They explained that they have a branch in Brussels and offered the services of their European officer Kathleen Walker. The upshot is that we have already addressed the 300 delegates in the European Parliament and are now in touch with a chap in Switzerland who looks after the whole of the wine and food GI and he is keen on getting involved on our behalf."
The success of the GI campaign would be the perfect way for Angus to conclude a glittering career in Savile Row. He can take much of the credit for ensuring that Savile Row tailoring remains revered to this day, although this part of London looked very different when he first took up a needle at Henry Poole in the 1950s. "When I first arrived here there were masses of tailors and woollen merchants too. Of course some of them had been bombed out during the war, but there were still many more tailors then. Today we have 14 pure, bespoke Savile Row tailors in SRB and I believe that provided we can keep the landlord at bay we can survive another 100 years. Our product is really enjoyed throughout the world and now we have the Chinese wanting the ultimate British suit."
One major change has been the arrival of the Row's first lady tailor, but that is more to do with logistics rather than sexism. "We used to have 16lb irons, heated by gas or coke ovens, and only men could press a collar or open a seam as the irons were too heavy for ladies to use," recalls Angus. "Buttonholes and things like that were made by tailoresses, but there wasn't one lady coat maker."
It's a different story today and the tailors have Angus and SRB to thank for the successful apprenticeship partnership with London's Newnham College. "SRB's Su Thomas and Philip Parker, a director here at Henry Poole, have worked very hard to make the scheme a success – one of the stipulations of being a member of SRB is that you must have at least one apprentice – and we have about 60 apprentices now. They are mainly coat makers and at least half today are ladies thanks to the introduction of the electric iron. In fact, I think half our staff now are youngish girls – it has transformed our company."
Aged 79, Angus can now start to think about time spent away from Savile Row – maybe relaxing with his wife at their Suffolk home or enjoying adventures in his cherished vintage Frazer Nash. And with the seventh generation of the Poole/Cundey family already firmly established at 15 Savile Row – son Simon is Managing Director and co-owner of Henry Poole – Angus knows that his beloved Savile Row is in safe hands and thriving.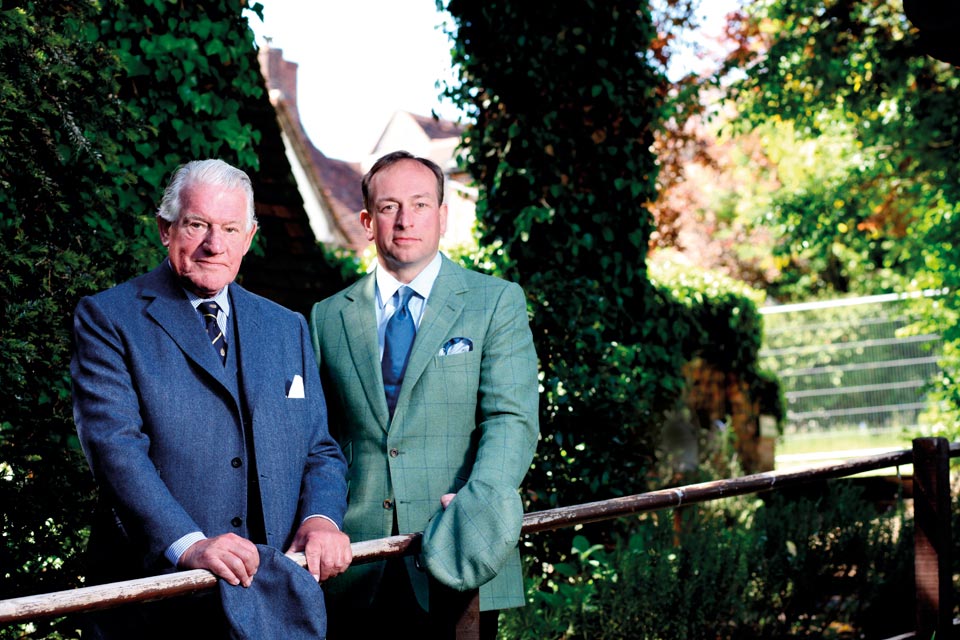 From Savile Row Style Magazine: Read this Edition Here