Take a break - by private jet
After yet another record-breaking summer in the UK, the wettest on record, it is not surprising that travel agents have been inundated with customers desperately seeking late hols to somewhere in the sun. But for those keen to avoid the hassle of Heathrow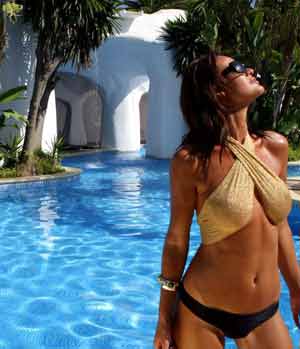 at its peak or any of the other airport queues for that matter, we bring news of a very special service just launched.
An indulgent package offers travel by private jet, a luxury villa, butler, spa treatments, and dinner beneath the stars in a four-night break that will cater to the most hedonistic of travellers.
It is has just been introduced by the Don Carlos Leisure Resort and Spa, a 5-star establishment conveniently near yet apart from Marbella's attractions. With more and more holidaymakers opting for frequent shorter breaks rather than long holidays, this may be the answer for a very special celebration.
As luxury mini breaks go, they don't come much more luxurious than this one. Travellers can choose to have their jet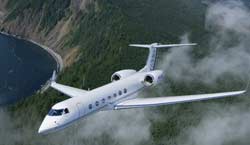 ready for boarding from London, Manchester, Glasgow or Dublin airports. At Malaga, they will be whisked by limousine to a villa set in a gated section within the Don Carlos grounds, there to be pampered in a style commensurate with the near £13,000 cost of the trip.
The Don Carlos is for those who like modernity and a full range of amenities. It has its own beach, as well as various pools, and extensive sub-tropical gardens, 10 tennis courts, a spa, hi-tech business/conference facilities and a veritable plethora of golf courses to hand. The subject of a 25million euro renovation over the past 5 years, it aims to cater for discriminating travellers, with plenty of family-friendly features provided.
Our visit coincided with a perfectly splendid party to celebrate its refurbishment. The movers and shakers, princes and starlets of Marbella society descended upon the Don Carlos Beach Club for a night of revelry. In typical Spanish fashion, it started to get underway around 10pm and went on until dawn was breaking – by which time, we were tucked up in bed.
Snake dancers, Maori singers, synchronised swimmers, operatic turns and other entertainments mixed with champagne and haute cuisine to make this one helluva party. But the morning after found everything calm and tidy – if bathed in a sea-mist that provided a distinctly surreal atmosphere.
Marbella is noted for its high jinks and its yachts, the nearby Puerto Banus attracting vessels the size of small liners, indicative of the the men-about-the-world who have made this resort Spain's hotspot. It is not for those who seek quiet contemplation.
Should the private jet trip to the Don Carlos be just a tad over budget, then Monarch Airways provides frequent and well serviced flights starting at just £63.50 return, and there are many other budget flights available. The hotel offers a range of other packages including a three-night spa break from just £395, or a three-night tennis trip, with tuition, at around £462. Check out the wide range of facilities at www.hoteldoncarlos.com
Fast train to tranquil golf haven
In contrast to the buzz of Marbella and the jet, the tranquillity of the Dordogne valley and a train trip promises the sort of relaxation that increasing numbers of harrassed men are appreciating. And with the new Eurostar terminus opening in November (see right) , a further boost to the train's frequency and popularity is guaranteed.
Hopping on it to Paris provides easy access to the other fast train services in France. A TGV will take you to Sarlat, in the Dordogne valley, and within striking distance of a number of tucked away gems, as the Domaine de Rochebois.
This is one of the luxury hotels in the Hotels & Preference network, offering establishments aimed at catering to golfers, from rank beginners through to pros. The Domaine de Rochebois is one of their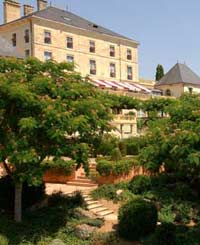 smaller hotels,the sort of place that you wish to find, off the beaten track and destined to sooth the furrowed brow. The lovely old country house is classically decorated, has just 40 rooms and prides itself on personal service and fine traditional food, as well as its 9-hole golf course.
There's a pool and a fitness centre to combat the temptations of its restaurants - specialising in local fare such as truffle, duck filet, sturgeon and other South West regional dishes accompanied by herbs from the extensive gardens. There's also a billiards room and a conference centre. Room rates range from 150 to 450 euros. See their site for details of golf and gourmet packages - www.rochebois.com or tel +33 (0)5 53 31 52 52.