Increasing appreciation of photography as an art form sees a number of major books launched this season, in addition to exhibitions.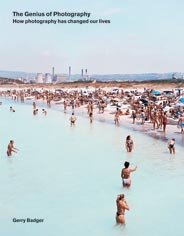 Of the books, The Genius of Photography is set for wide success, not only because of its presentation, wealth of photographs and stories behind the photographs but because it is linked to the first ever major BBC television series on this art form being shown this winter. By Gerry Badger and published by Quadrille, it is priced at £25.
Another mighty tome comes from Thames & Hudson, Edward Steichen's 'Lives in Photography', and its launch coincides with an exhibition of his work at the Jeu de Paume in Paris that continues until the end of the year.
Iconic shots of Garbo, Chaplin and Astaire and other stars of the 1920s and 30s are included, as well as many society dames of the times, plus such figures as Churc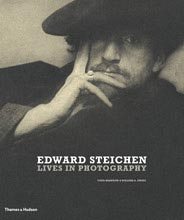 hill, George Bernard Shaw and Colette.
He was certainly a prolific photographer, as shown is the extensive variety of the work in this volume, covering everything from nudes to war, advertising and portraiture, in a range of styles. And his influence, notably at Conde Naste and then as Director at The Museum of Modern Art in New York, was enormous.
Published by Thames & Hudson, £48
VIP ENTRANCE TO TUT EXHIBITION
We were privileged to have a preview tour of the mighty Tutankahmun exhibition, allowing close appreciation of the stunning displays. This glittering and captivating event, on at the O2 venue, formerly known as the Dome, is going to be attracting capacity crowds until its end next August, with many visitors obviously coming from outside the London area.
For those still planning their visit, a special deal between the Hilton Hotels Group and the Tut organisers offering tickets, fast track access to the exhibition and accomodation is an attractive option. And the Tower Bridge Hilton has really entered into the spirit of the thing, with an Egyptian themed room complete with Egyptian Menu! Prices start from £159 based on two adults sharing. VIP tickets may also be booked for children. See the www.hilton.co.uk site for more details.