Sporty models with French zip
As the major motor brands become ever more similar and bland, so the search for more original and unusual cars grows. It is the bespoke syndrome in evidence.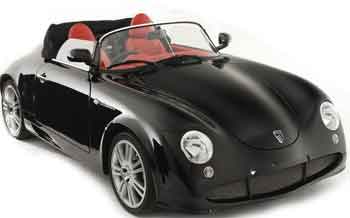 Latest model to hit the streets, as of this summer, is the French-made 'Cevennes'. With its sister, the Speedster 11, it was introduced at the Canary Wharf Motor Expo, but we were treated to an earlier preview of these zippy, distinctive motors through their newly appointed UK distributor Lifestyle Automotives .
PGO, the company that makes them, has been in business for around 20 years, but came to the notice of the car world when the Speedster 11 was launched at the Paris Motor Show in 2002. Its retro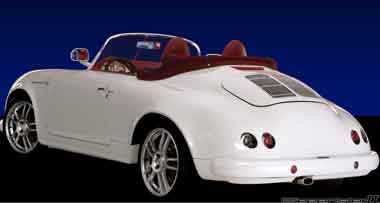 styling combined with modern technical features attracted much attention there and at subsequent shows, culminating in new investment in 2005. This lead to the launch of the Cevennes.
Both cars are right hand drives, technically impressive and have distinctive style. They belong to the category that is high quality but not too high priced. The recommended price for the Cevennes, shown top, is £29,999, for the Speedster, above, £28,899. Check out specifications through www.lifestyleautomotives.co.uk
Back to front trike puts its best wheels forward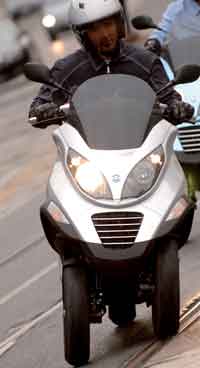 Another tricycle to add to the one we featured in the last edition, this one from Piaggio, makers of Vespa scooters. Unusually, this one has two wheels at the front, one at the back, and is a big, powerful machine.
It made its debut in London at a Christmas gift show this summer, so someone clearly sees it as a potential present, though perhaps not for gift wrapping.
With almost car-style bodywork, the Piaggio MP3 gives real stability, the makers claim,with its two front wheels and large tyres, and a comfortably proportioned seat.
It has all sorts of new features and is available in 250cc or 125cc power, £4,399 or £3,999 respectively.
Full specifications on www.uk.piaggio.com