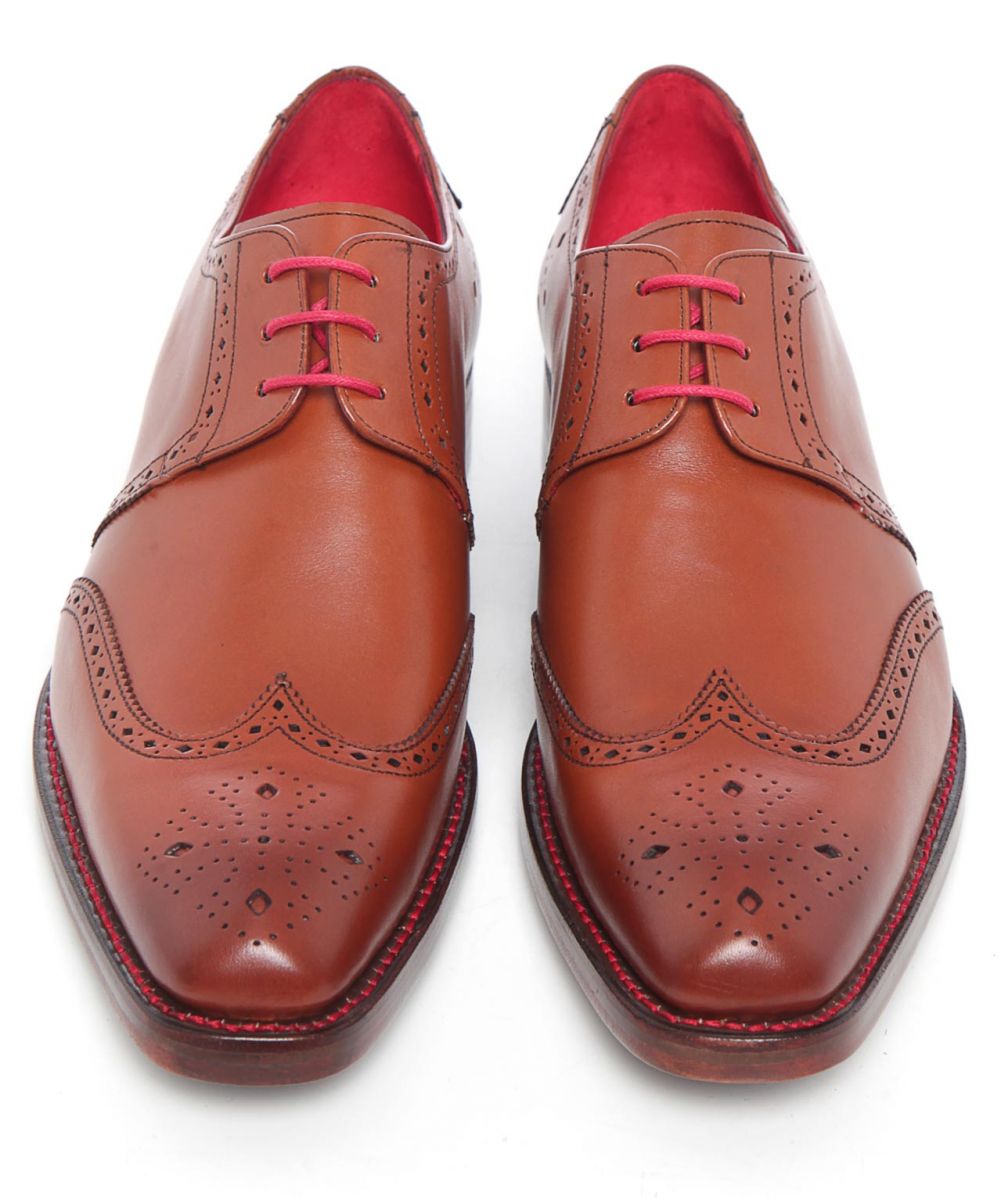 By Robin Dutt
I was recently invited to a reception at Searcy's at the very top of The Gherkin in the city to witness a burlesque show.  Yes… tassels abounded but those were not the points.  The occasion was an unveiling of some very smart shoes and boots from the Jeffrey-West collection.  Celebrating soon, some 30 years in the business, designer Guy West has always been passionate about the classics: Chelsea boots, Brogues and Monks – but with his instinctive and assured twist which seed shoe interiors flushed with ruby red leather, larger than average piratical buckles, brightly hued-laces and also etched soles, featuring mottoes and the familiar duelling, top-hatted silhouettes – his USP is obvious.
In fact, part of the attraction of the event was being able (should you have wished) to have your own shoes tattooed on the spot by an artist wielding an electric needle.  He showed me his London skyline along the side of one shoe.  Sublime. And, of course, unique.
The company's strap line is 'Infamous English Shoes' and with branches in London, Manchester, West Leeds and as one might expect, Northampton (the original home of English shoe making) each dramatic and atmospheric boutique carries a large stock of his constant but consistently classic models.  Guy West is always sartorially elegant whether in a suit or dandy uniform, whether for a lunch in the city or a stroll down town to arty venues and clubs.  The shoes are always a neat partner to carefully considered threads, as all constantly returning customers will cheerfully testify to.