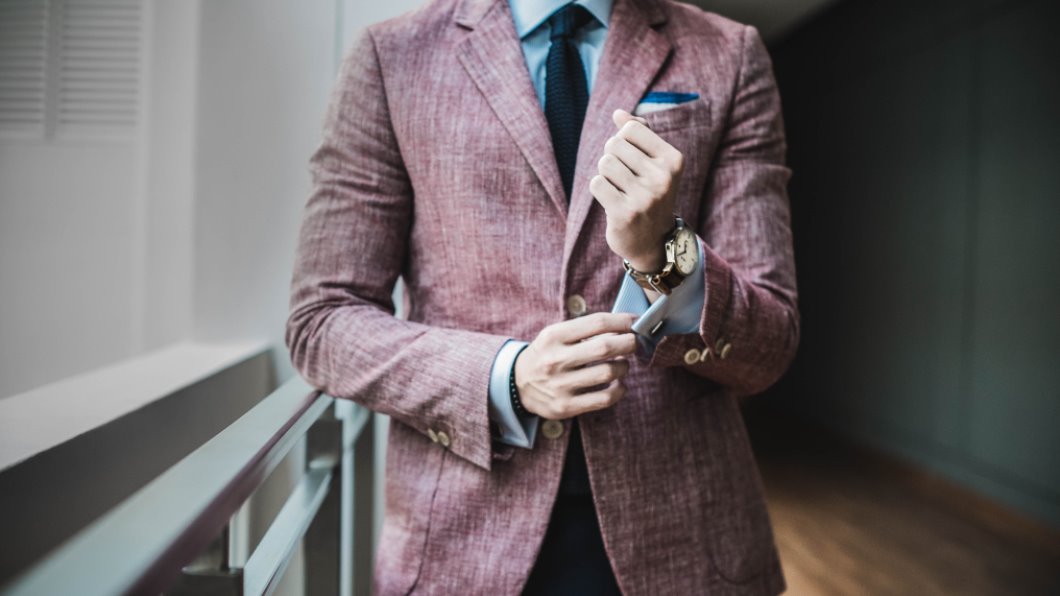 By Jane Sandwood

Fashion trends continue to change every season, but for men, there are just a few things to always remember. Just like how important it is to bear in mind one's proper grooming etiquette, knowing the right things to wear is just as crucial. The truth is, you don't have to build a massive wardrobe to make sure you got everything you need. All it takes is just investing in a few key pieces that will make your style is foolproof whatever the occasion is.
Take the classic suit, for example. Every man needs a navy suit that goes with any event, whether informal or dressy. But when it comes to suits, you can't just buy one off the rack. In the United Kingdom, Savile Row is known for bespoke suits, and this is an opportunity you must take advantage of. Don't you know that tailored suits made in Savile Row are world-class and are highly respected all over the world? Their suits are legendary and highly respected. But apart from investing in a perfectly tailored suit for you, these are the other things you must have in your closet.
Classic Tops and Bottoms
First, you must have the classic white Oxford shirt (at least a couple of them). This is one of the essential things you'll have in your wardrobe. It doesn't get any more versatile than this; you can wear it to a wedding or a casual weekend barbeque. Next, you need to own a couple of crew neck T-shirts (or V-neck shirts if you prefer them). Crew neck shirts are great for casual wear and if you want to dress up just a little bit, wearing a sports blazer or dress coat over it will still look great. It is recommended to get basic colored shirts like white, black and grey and go for solid patterns.
For your trousers, there are two things you must definitely own. The first is a dark blue denim. This is the most versatile wash for denim so you can easily pair it with T-shirts, pullovers, coats, and what not. The other is a pair of chinos. Men should be careful when shopping for chinos since it closely resembles khakis, but these two are actually different. Khakis tend to be more rugged, while chinos have a tapered look. Well, it is a good idea to have both, but if you were to prioritise investing in one, go for chinos instead.
Staple Footwear
Men's footwear is quite expensive, which is why you have to be smart when investing in a couple of pairs. In the U.K., British men spend more money on shopping for shoes online and this clearly shows how important footwear is. For one, you have to have a pair of Oxford lace-up shoes. Its traditional style makes it perfect for any suits or formal look. Black or brown? Get both! Now if you're going casual, investing in comfortable trainers is a must. Always go for a white pair of sneakers as you can easily pair this with chinos (pants and shorts) and jeans.
Don't Forget the Accessories
While women's drawers are filled with a variety of accessories from earrings to bangles, men only need a little. The first is a belt. One of the rules in men's style is to always wear a belt. If you're wearing a brown pair of shoes, go for a brown belt as well. This goes the same with your timepiece. If you're going for brown belt and shoes, then your timepiece should also come with a brown leather strap. Now when you're going formal, it is important to have a great-looking necktie and cufflinks for your suit. This will create a more polished look.
As you can see, it doesn't take much to look effortlessly stylish. All you need is a few key pieces to make your wardrobe as versatile as possible. Look dapper in a suit or look dashing in casual wear, whatever style for the day you choose, wear it with confidence.