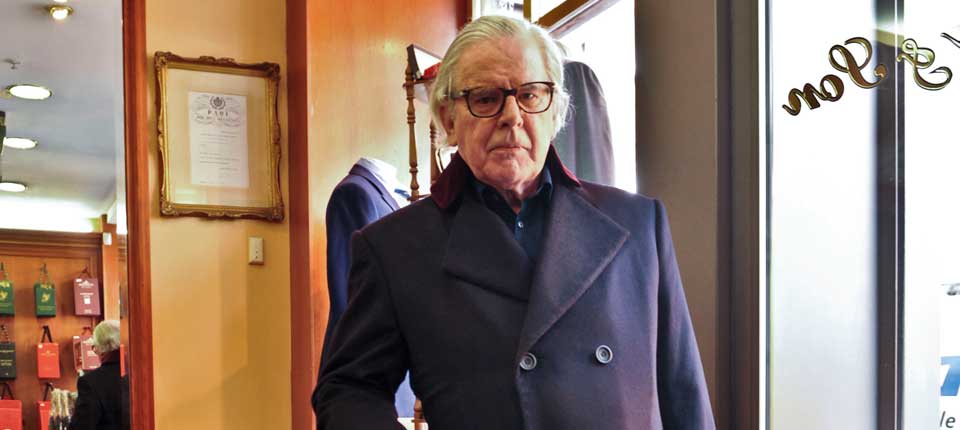 "The great thing about a bespoke suit or coat is that you can choose the fabric, say what you want – and then it lasts and lasts – and the tailor will refurbish it for you over the years," Christopher Maytum enthused, in explaining what has clearly been something of a love affair with Savile Row over many years.
In coats alone, he has had nine made, three of car coat length and six full length. In addition to a wardrobe of suits, he has also had numerous jackets and trousers and jeans made for him , as well as a white jacket for cruise wear, a velvet smoking jacket and a burgundy velvet dressing gown that is the ultimate in seduction habit.
"Yes, I've always liked clothes," he admits, "but they don't make the man! I started with James & James in 1974 and then transferred to Alan Bennett at Davies & Son when he took over that company."
Now retired after being something big in the City, he goes for jackets and slacks rather than more suits – although he is having a suit made at present in a thorn proof cloth. "It's a warm cloth and does well in the country."
He likes to specify certain details. "I no longer have cuff buttons on jackets. They originated from when cuffs used to be turned back when fighting a duel. Well, if I'm fighting a duel, I want to be able to turn them right back, without buttons." He is non-committal about when a duel might be taking place.
He also likes skin tight trousers, and has been known to bring fabric back from Mexico to be used for belt loops. "I did wonder whether I might have a Persian lamb collar on a coat at one time but Alan didn't seem keen. He brought out a nice silk velvet that he had been saving and told me that would look good. And I of course agreed."