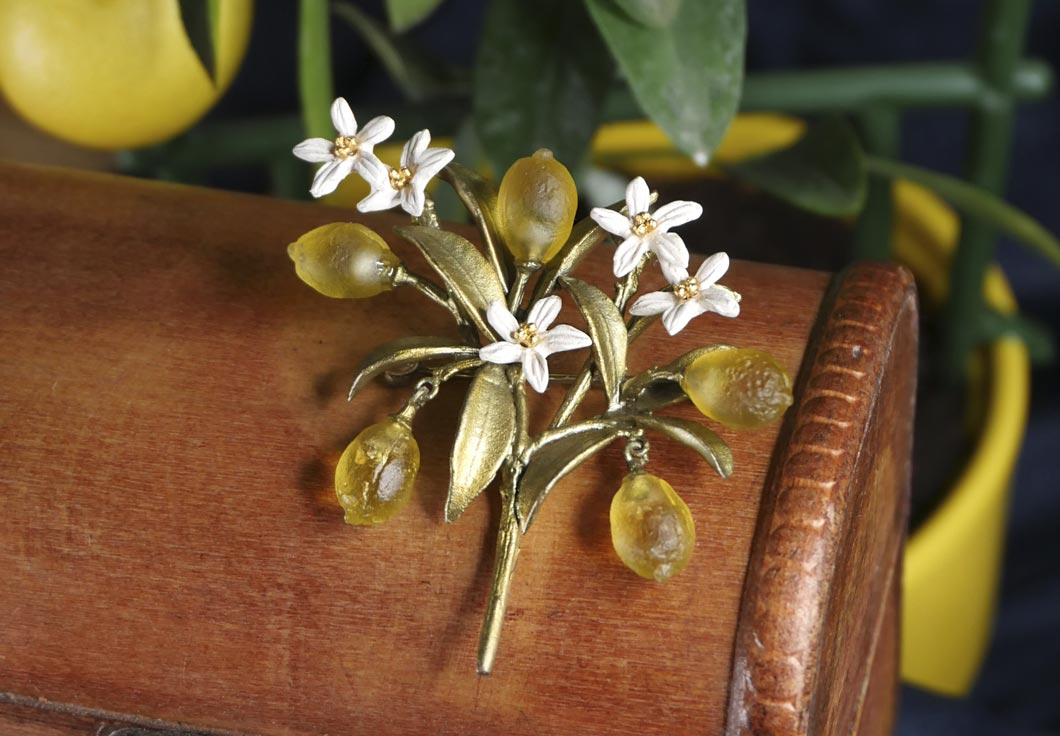 For more than two decades Michael Michaud has perfected the craft of creating botanical jewellery by achieving the seemingly impossible: creating a mould of the most delicate, unique botanical elements, capturing infinitesimally fine and lifelike details then reproducing them as stunning, wearable jewellery using soft patinas on bronze accented with pearls, beads and semi-precious stones.
He has quietly honed this unique expression of his creativity, inspired by nature. His singular ability to do this combined with an unequivocal vision for the jewellery he would create, has stood the test of time and authenticity.
Michael Michaud's current incarnation has been as wearable art that can be purchased in the most prestigious museums in the world, including the Victoria & Albert Museum, the National Gallery of Art, the Van Gogh Museum and the Château de Versailles.
Our latest Lemon Drop collection has been developed in collaboration with the Victoria & Albert Museum in London. It was inspired by the V&A's Green Dining Room, the world's first museum café, and its fruit panels designed by the firm Morris, Marshall, Faulkner and Co. in 1886.
Email: gisela@michael-michaud.com
Website: www.michael-michaud.com