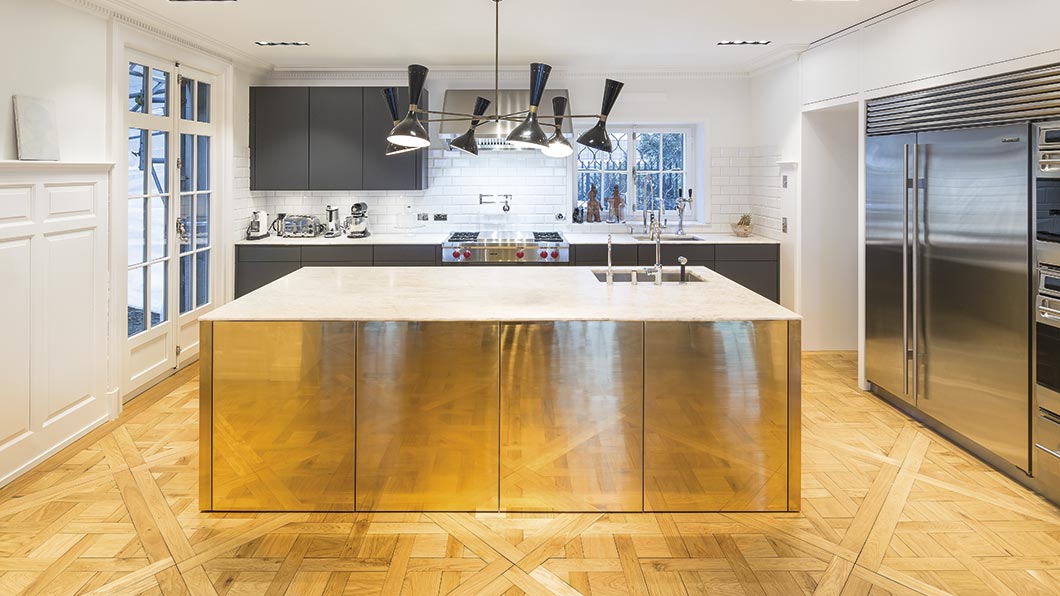 Nowadays the kitchen is no longer just for cooking. For some it has become a kind of status symbol. With fitted kitchens this is difficult to realize. That's why the Zbären manufacture from Lenk (canton Berne) in Switzerland specializes in handmade designer kitchens
Ever since the kitchen has become more and more a living space, customer requirements have become more individual and sophisticated. Today, the kitchen should harmonize with the rest of the interior, look aesthetically pleasing, and still be functional. It should radiate the personality of the owner. The kitchen decorators have to react to that. That's why Zbären manufacture specialises in hand-made kitchens made from selected materials.
Tradition and craftmanship: Over three generations, Zbären Kreativküchen AG has developed from a small mountain joinery into a world-renowned kitchen manufacturer whose unique kitchen items can be found not only throughout Switzerland but also around the world. The success is based on the continuous development through new ideas and experimentation with new materials. Constantly motivated by demanding customers who discover the craft and artistic potential of the company and challenge it in a positive way. The result is impressive, exclusive kitchen artwork.
Email: design@zbaeren.ch
Web: www.zbaeren.ch