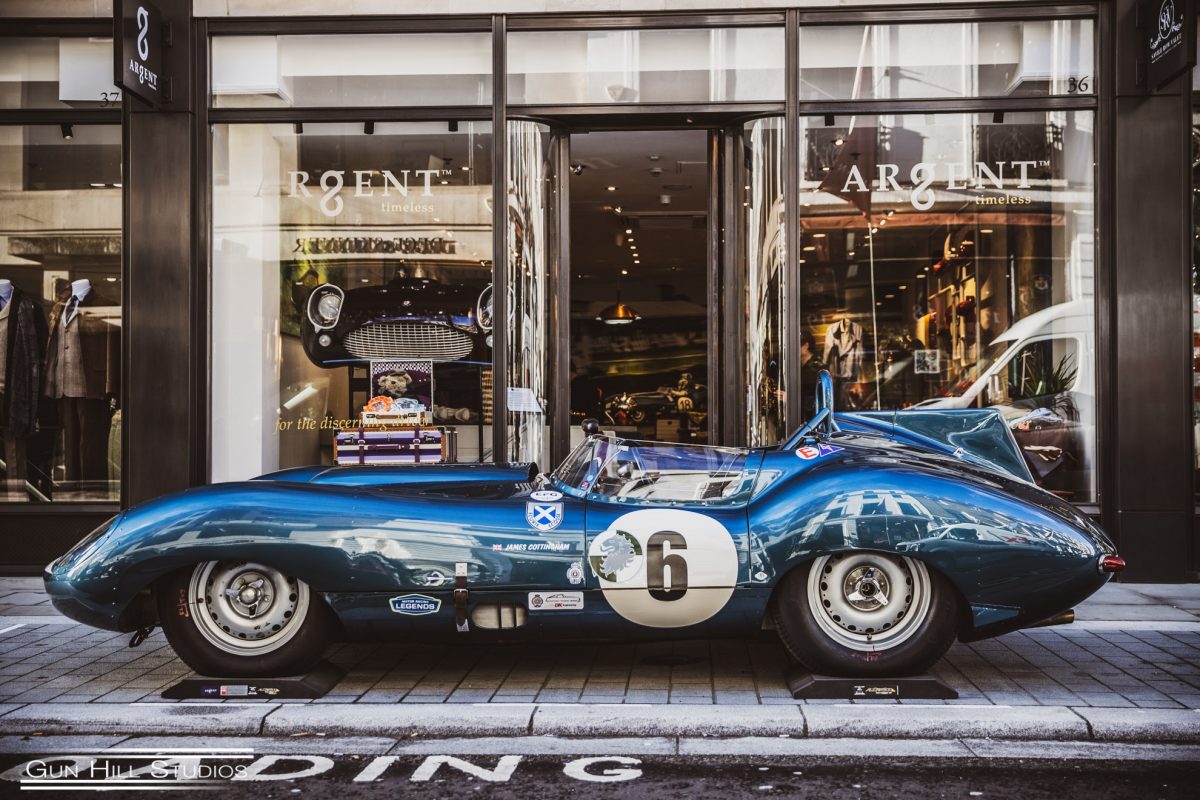 What exactly is luxury, asks Robin Dutt? The unattainable, the strategically unaffordable, the saved up for, the impossible, the salaciously needed … The sad desire to be?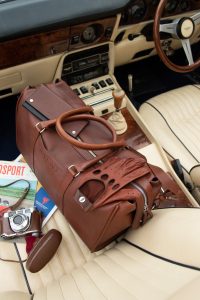 Well whatever you think luxury just might be, Savile Row welcomes Argent Timeless to 'The Row'. Timelessness and Savile Row, of course, go hand in hand, for craftsmanship and style are never part of the vulgarity of the fashion world. This writer, for one, is glad that there is a difference. After all, wasn't it Jean Cocteau who said that 'We must feel sorry for Fashion. She has such a short time to live.' ? She…Or indeed, He… And even if he didn't say this…Isn't it true? Of course…
Argent Timeless is timely indeed when it came to their pre-Christmas opening of this magnetic boutique, a specialist in automotive, bespoke apparel and luggage items which remind of the time (Covid apart) when travel was not simply a luxury but an expansion of the mind. Travel may indeed broaden the mind, or of course you can be an armchair traveller but there is something about the efficacy of the feel of elegantly crafted leather and objets which simply reassure for any journey, whether you leave the drawing room – or no. Do you know…I am the proud owner of the jewellery box of the 'Swedish Nightingale 'Jenny Lind? Sadly no jewellery within…BUT the jewel was without, a piece in itself. It is purple plush velvet. And there was a letter which I will never read.
Small for a flagship store but crucially on Savile Row, the intent is to target the ardent driver, perhaps, in us all. My first car was a Mini. She was beautiful…A black beetle carapace. I recall giving a lift back from Llandudno with a charming blonde and the Mini practically conked out (because I hadn't checked the oil level). BUT I got her back to Kensington. A Mercedes crashed into me some time after and I was pulled out of the wreckage by a passing policeman.
And then…I had a Karman Ghia – a poor man's Porsche as they still say. Gone now, too…
At Argent Timeless you will find jewellery, prints, of course sturdy luggage and various accessories – such as impossibly glossy gloves. Don't you hate it when you lose one? These here, you will strap to your soul.
Don't forget to take a look at the 60s & 70s furniture too. The Argent Timeless leather collection has been hand crafted by its bespoke factory partner, established in the reign of George III and each piece in this collection is cut using traditional clicking knives and then stitched by craftspeople and individually hand finished. Leather has , of course, always been a source material – some might say, a bi-product.
Reassuringly expensive, with an Argent Timeless Handmade Weekend Bag at £595 or consider the Argent Bespoke Handmade Travel Watch Roll at £195. Quality is as always has been…all.
Old wisdom says…buy well once, you won't buy twice.
Sounds just about right.