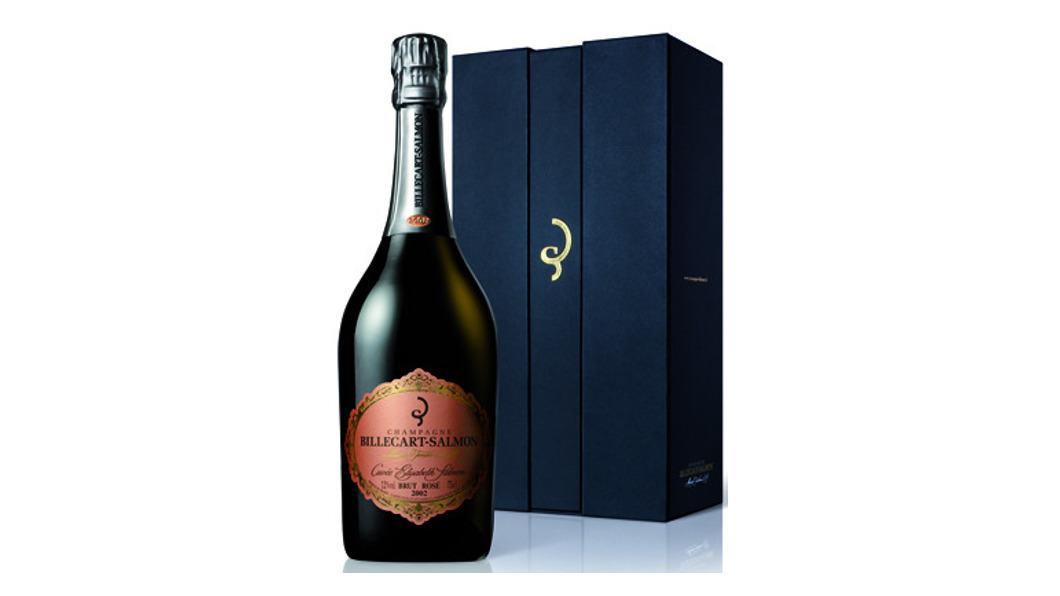 Helena Nicklin tells how she fell in love with the captivating Cuvée Elisabeth Salmon Champagne, toasting the birth of her daughter
A little wine knowledge is a life skill. Just like a love of couture, cars or certain sports, a shared love of wine opens doors and connects people. I've seen it happen. After all, a little information about what you're drinking can enhance the pleasure enormously and there's nothing quite like sharing your new-found knowledge over a glass of bottled history, culture, romance and art, all blended together.
In these features, I'd like to introduce to you some of the classics; the famous names that wine lovers get excited about and how they first bewitched me. If these wines were clothing, they'd be bespoke Anderson and Sheppard suits … I fell in love with the most elegant pink Champagne I'd ever tasted – Cuvée Elisabeth Salmon – toasting the birth of my first-born daughter with my husband.
You could be excused for thinking that it may have been the euphoria of drinking again having abstained (mostly) for nine months, but every time I've sipped it since, I've been captivated. This is the Champagne that women want to be and men want to be with. It's that beautiful, shy girl in a lace dress at the drinks party that boys are afraid to talk to because they know she's also extremely clever and well-connected. It's the elegant ballerina in soft satin shoes making complex twists and turns looks effortless.
Made only in the best vintage years and always 50% Pinot Noir, 50% Chardonnay, Cuvée Elisabeth is pale and aptly salmon-pink with the most delicate, fine bubbles you'll ever see. It has layers of wild, red berry fruit, subtle spiced brioche, minerals and fresh fig; a wealth of intricate flavour but whispered, never shrieked.
This legendary wine came to be back in 1818, when grape-grower Nicolas François Billecart had visions of becoming a Champagne winemaker of note, so teamed up with his friend Louis Salmon to combine their vineyards. Nicolas fell in love with Louis' sister and married her, binding the two families together forever in the world of wine. A new Champagne brand was born: Billecart-Salmon.
Ever since that time, Champagne Billecart-Salmon has been family run, creating a house style across their entire range that highlights finesse, freshness and complexity. At a lunch to celebrate the house's upcoming 200th anniversary next year, sixth generation brother Antoine Roland-Billecart tells me that this style comes from "the luxury of being able to take our time". Indeed, the family doesn't have the same financial or marketing pressures as other houses and so can release the wines only when they are ready. "In terms of fermentation," Antoine says, "when others take eight to ten days. We need 30 to 40."
He explains that the house doesn't like adding much sugar and, instead, prefers to coax out the fruit with long, cool fermentations. "The natural acidity that we get as a result is the best 'conservative' for ageing the wine properly," he says.
We see what he means as he opens a 1991 vintage of their other prestige cuvée named after founder Nicolas-François Billecart, Elisabeth's husband. It is a wine that proves that with good fruit from a good vintage and plenty of time to get it just right, Champagne can age beautifully over many years. Billecart-Salmon's wine range reads like a masterclass of Champagne styles. The classic collection includes a Brut Reserve, an Extra Brut, a Blanc de Blancs, a straight Rosé, a demi-sec and even a spicy, oak-fermented Champagne (the Brut Sous Bois).
Next, come the rare, 'homage', vintage wines, which include the cuvée Nicolas François Billecart created in 1964 and the cuvée Elisabeth Salmon whose first vintage was only launched in 1988. In 2003 however, Billecart-Salmon welcomed a new member to the family; the jewel in an already very worthy crown. Cuvée Clos Saint Hilaire was born from an exceptional parcel of vines during the magnificent 1995 vintage. But that's a story for another time…
Stockists: Cuvée Elisabeth Salmon: Circa £140 per bottle for the current 2002/2006 vintages. Hedonism Wines (hedonism.co.uk), Selfridges (selfridges.com), Uncorked (uncorked.co.uk)