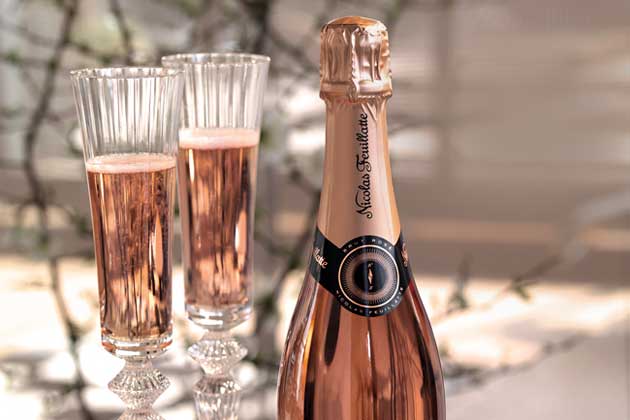 By Marie Scott
Staying at a hotel on the island of Jersey some years ago, I was asked by the son of the lady proprietor how I liked to start my day. "Well, I suppose a glass of champagne is always nice," I replied. "What a good idea," he said, and disappeared into the cellar and returned with a bottle of Dom Perignon.
I never found out what his mother made of this act of wanton indulgence, which is perhaps as well, but I have retained fond memories of Jersey ever since, and of course of Dom Perignon.
And as the Season gets into its swing, many more will be starting, and finishing, their days with a glass of bubbly, and this year with pink champagne in particular. Once the stuff of romantic novels, nightclubs, and the nouveau rich, there are now many fine releases of rosé champagne and a new one has just come onto the UK market in time for this summer's occasions.
It is from that grand champagne house, Louis Roederer, and is the Cristal Rosé 2006. It took one hundred years after the creation of the first Cristal champagne before a rosé cuvée was produced by this house, in 1974, and others have only come along in the intervening years when the harvest was exactly right.
"Cristal Rosé is only made when the conditions are perfect," says Jean-Baptiste Lecaillon, executive vice-president and chef de cave at Roederer. "The grapes have to have reached perfect maturity to be right for a great rosé, only attained in very good years, and as achieved in 2006."
It may be found at Harrods, Selfridges and Harvey Nichols, plus selected independent wine merchants, price £495.
Ruinart, the oldest champagne house, took to rosé early in its long history, producing its first shipment in 1764. This came about in response to a customer specifically asking for something different from white champagne.
There have always been difficult customers. After early trials, a blend of white and red wines created the delicate pink to be found in the Ruinart Rosé and Dom Ruinart Rosé.
From Berry Bros & Rudd, and other fine wine merchants, a bottle of the 1998 Dom Ruinart Rosé is £225.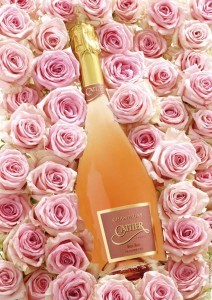 Cattier, a prestigious, family-owned champagne house, credits female drinkers with the rise in popularity of pink fizz and not just because they like pink. "They have liked prosecco," marketing director Philippe Bienvue maintains, "but are moving on and looking for less sweet wine. The rosé is slightly sweeter than the dry champagnes they may have tried, so they prefer that. This is the case for younger drinkers but not with older women. They are more sophisticated and are used to a dryer champagne." The Cattier Glamour Rosé is semi sweet. For those looking to limit their sugar intake, and financial out-take, Cattier's Brut Absolu has zero dosage, and retails around £52.
Another name not so well known in the UK is Gratien & Meyer, yet their fizz has been popular here for over a hundred years through The Wine Society. It is the Society's longest continuous supplier, and members have continued to like their champagne, sold to them under the Society's own label. For those who don't know of the Society, it is the oldest wine cooperative and aims to find quality wines to sell to members at a fair price. Life membership, which comes with a share in the Society, is £40.
The Saumur Rosé Brut pink champagne from Gratien is £35, the demi-sec white at £32.
A champagne favoured in the John Lewis gift department is Nicolas Feuillatte, a youngster in the champagne hierarchy but well respected. Great for summer picnic hampers is its neat little quarter bottle that comes with its own black 'jacket', with strap handle, or for the rosé, a shocking pink zippered jacket. The Nicolas Feuillatte Palmes d'Or Rosé Vintage 750 ml is £120, and competes with other prettily gift boxed pinks at the store, including Bollinger's La Grande Annee Rosé and Taittinger's Hollographic Rosé, various sizes available.
Rosé Sauvage is the pink choice from Piper Heidsieck. This grande maison is celebrating its 21st year as Official Champagne Supplier at the Cannes Film Festival with a make-over for its classic Brut NV bottle in the style of a black tie and jacket. It has a long history of being popular in the cinema world, from early films through to Marilyn Monroe, who said she started the day with a glass of Piper-Heidsieck.
The black tie bottles are on sale from May at around £36. The pink is £31.50 from thechampagnecompany.com online and through other retailers.