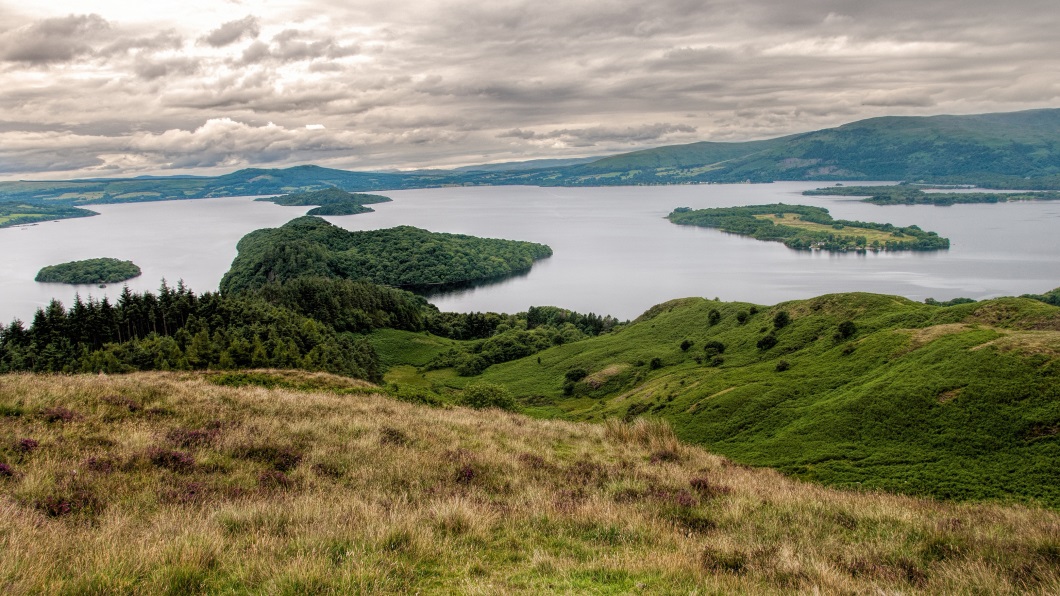 Daniel Evans travels to Scotland to discover the story behind Loch Lomond Distillery's oldest and, at £12,000 a bottle, most expensive single malt whisky
As a year, 1967 has quite a lot to shout about. It saw the release of Sgt Pepper's Lonely Hearts Club Band, probably the most famous Beatles album, Sir Francis Chichester arrived in Plymouth after completing his single-handed voyage around the world and both Paul Gascoigne and Pamela Anderson were born.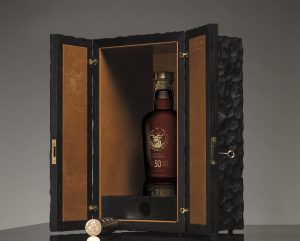 It was also the year when something rather special was put in motion at the Loch Lomond Distillery just outside Glasgow. No doubt it was just an ordinary November day – the crucial date is November 19 – when someone filled a barrel with whisky. To be honest, as far as the whisky is concerned, nothing much has happened in the intervening years – other than, in 1998, the contents were transferred from an American oak hogshead barrel to  European oak hogshead one – as it matured to become what Michael Henry, the company's master blender, describes today as "magnificent". And it should be as buying a bottle will set you back £12,000.
The sense of anticipation in the air at the company's headquarters is palpable as they prepare for the main event – the unveiling of the Loch Lomond 50 Year Old. CEO Colin Matthews explains: "For 50 years the Loch Lomond Distillery has been one of Scotland's best kept secrets. With the launch of the 50 Year Old single malt, we are putting Loch Lomond firmly on the Scotch whisky map and we are proud to become one of a very select few distilleries in the world which have released a 50 year old whisky."
Production director John Peterson is in no doubt. "The distinctive nature of the Loch Lomond 50 Year Old is testament to the innovative distillation techniques," he says. "Our straight neck pot stills were unique in 1966 when they were first installed, and they are still unique to this day, providing us with greater control over the quality and flavour profile of the spirit."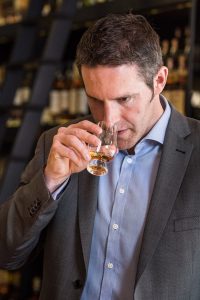 Master blender Michael Henry, pictured above, adds: "The expectations are high when you are working with a whisky as special and scarce as this and it came with great responsibility, but selecting and perfecting this single malt was a true honour.  Our stills are synonymous with the fruity notes they give to the whisky. The Loch Lomond 50 Year Old has been granted the time to truly concentrate that character, resulting in a rich, tropical fruit flavour."
Each hand-blown crystal decanter encasing the Loch Lomond 50 Year Old is presented in a bespoke chest – The Tempest Chest – created by husband and wife team of Callum Robinson and Marisa Giannasi at Method Studio in Scotland.  "There are few distilleries named after a body of water as opposed to a place, and we drew great inspiration from Scotland's most romantic, dramatic and historic loch," explains Callum. "The Loch Lomond 50 Year Old is borne out of a truly mystical place of wood, fire, water and metal and our aim was to harness this energetic, elemental group of ingredients to create something unique, and worthy of its heritage. Each chest is designed to capture, in a three dimensional object, the mood and movement of moonlight dancing on tempestuous water. This is mirrored in the language of the hand-blown decanter and its beautifully faceted hand-cut base, perfectly binding the two together. It was a privilege to create a vessel to house something so precious."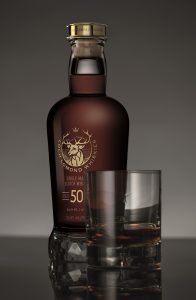 The Loch Lomond 50 Year Old limited edition of 60 bottles will be available to buy in the UK from December. Each bottle will cost £12,000 and can be ordered by contacting fifty@lochlomondgroup.com