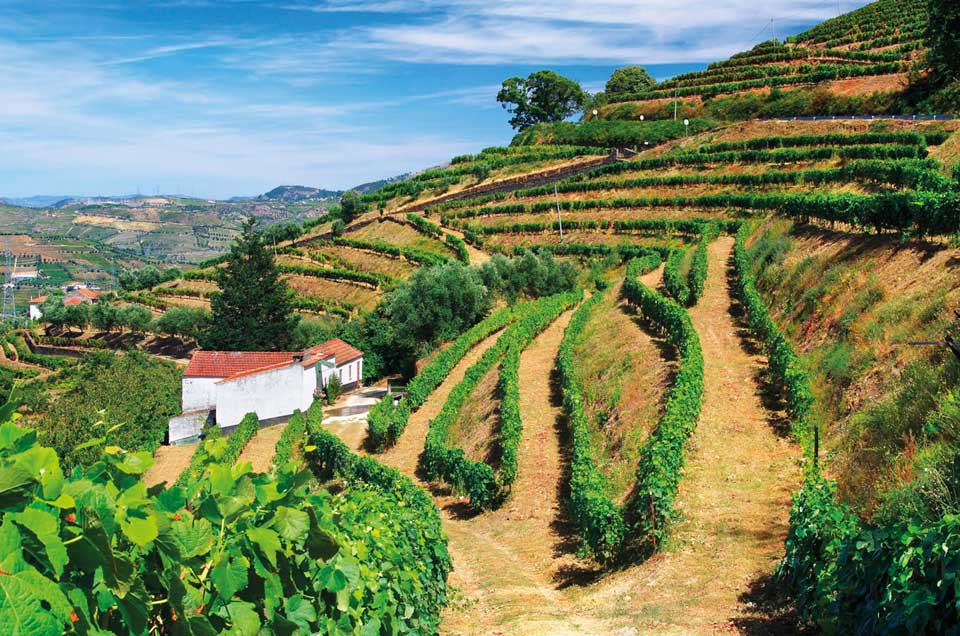 By Marie Scott
Port is essentially an English tipple, nurtured from the 17th century on by a succession of English families.
It's funny, how drinks retain certain associations and reputations. Champagne, for example, is still seen as the special drink of celebration, though it has long since passed into more widespread imbibing, needing no excuse for its consumption.
Sherry was traditionally to be taken with the vicar or a maiden aunt at Christmas time, a respectable aperitif to be consumed sparingly, when in fact it is a splendidly moreish beverage.
Gin was Mother's Ruin, typified in Hogarth's famous cartoon of Gin Lane, but long since made respectable by the addition of tonic, and now the base for any number of popular cocktails.
And port, port wine, still conjures up a cartoon figure of an old gentleman having a heavy weight accidentally dropped upon gout-suffering toes, when there is no proof that port was any more responsible for gout than any other rich fare, and is enjoyed by an increasingly discerning youthful fan base.
Port from Portugal is essentially an English tipple, having been very much nurtured from the 17th century on by a succession of English families that shipped it to England from its home port of Porto. Cockburn, Croft, Dow, Gould, Graham, Sandeman, Taylor… these and other names testify to the English connections of this fortified wine.
Early on, English shipping representatives were sent out to the Douro valley to sample good red wines. The practice of fortifying the wine with brandy to preserve it during its shipping to England turned it into a stronger, sweeter drink that found its own favour, and which came to be known as port wine. The English reps eventually began settling in the valley, buying vineyards, and descendants of some of those families remain responsible for much port production today.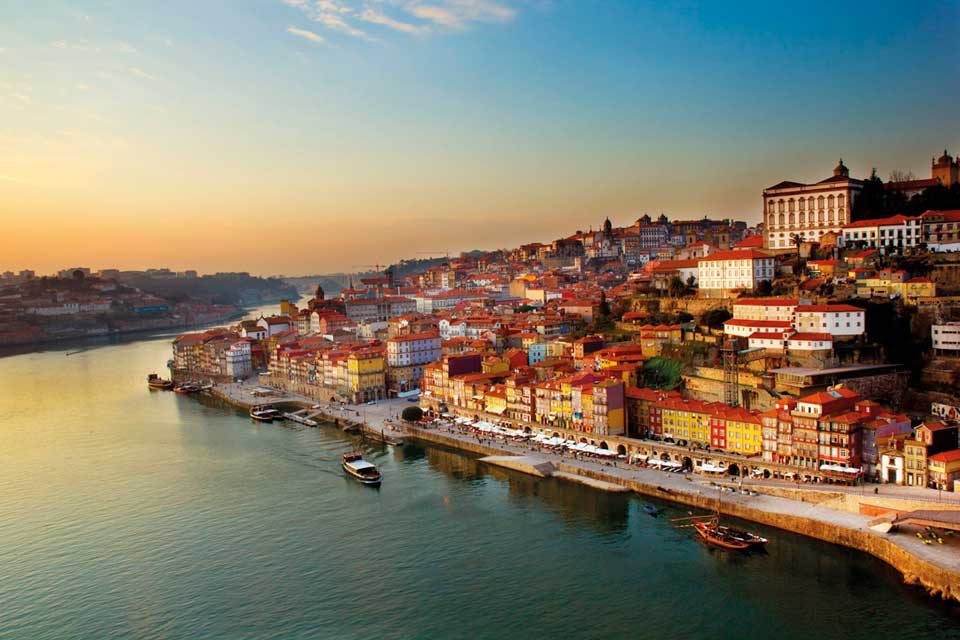 Drifting along the Douro river, rows of vines in serried ranks across steep, rolling hills on either side, on a warm spring day, it is easy to imagine how it might have beguiled those early English merchants. Now a World Heritage site, it combines dramatic scenery with a remote, otherworldly quality that the rigid ranks of vines encourage.
To visit the Quinta de Vargellas estate is a rare treat, whether or not a port aficionado. We happy few of guests, invited by Taylor's Port which owns Vargellas, travelled alongside the Douro river to arrive at the hilltop estate house, a bastion of elegant comfort that dates back to 1894 and feels for all the world like an English country home. This is at the centre of what is recognised as one of the most prestigious estates in the valley, and where a cavalcade of distinguished guests has stayed over the years. And where they, and we, enjoyed some of the finest port wine to be had.
Tasting Taylor's Vargellas 2001 Vintage Port in these surroundings is not to be sniffed at, though we did certainly appreciate the 'nose' of this one. Deeply rich and fruity, it joins the galaxy of Vargellas vintages that have preceded it.
Their Late Bottled Vintage Port, LBV, was Taylor's answer to demand for a quality, ready-to-drink variety for everyday consumption. Health & Safety might not approve of everyday, but this has proved very popular since it was introduced in 2009, bottled after being aged in the wood after four to six years, then ready to drink once bottled. Vintage varieties are bottled after two years in the wood and then aged in the bottle.
The First Estate Reserve wine is a reminder of Taylor's early history, as the first English port shippers to go along the Douro valley to buy wine and the first to purchase a property here in 1744. A good classic port, it is ideal with a good rich cheese, such as Stilton.
And at the end of a splendid dinner at the Quinta de Vargellas, mostly comprised of produce grown on the estate, we savoured the delicious indulgence of a 20 year old Tawny Port. This will go equally well with a pudding or cheese and is intended for immediate drinking. We were happy to oblige.
In Britain, port has long been a traditional after-dinner drink, a favourite at gentlemen's clubs, and a Christmas special. In recent years, its popularity has been steadily increasing, a younger generation appreciating its nuanced flavours and grown-up sophistication. And now, it has invaded the cocktail circuit, the new-ish pink port proving a popular base. An earlier 'cocktail', the port and lemon that ladies might sip in High Street wine lodges or pubs, seems mercifully to have fallen by the wayside.
Adrian Bridges, the ball-of-energy who is CEO of Taylor's, has been instrumental in fostering this increased interest in port here and in other markets. He flits back and forth between Portugal and the UK, setting up seminars and tastings, encouraging visitors and overseeing Taylor's commitment to traditional methods as well as bringing in modern ones where desirable.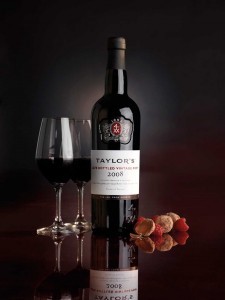 This is one of the estates where not only hand picking of the vines but feet treading is also maintained. All Taylor's vintage ports are produced in this manner. But moving with the times in order to supply a wider market, the company has developed a special machine to replicate, as near as possible, the effect of the human foot.
"The sensitivity of the human foot makes it ideal for this task," Bridges points out. "It ensures that extraction is gentle but complete and that the wines have the perfect balance of concentration and finesse."
The modern fermentation vat they have developed uses mechanical 'toes' to gently work the grapes in similar fashion. But the human aspect continues for the premier wines.
An army of pickers descends upon the estate each autumn, and like so many busy ants, they toil across the vineyard slopes, picking the grapes. That's by day; by night, the same pickers become treaders, indulging in a collective knees-up to music in the wine troughs, the lagares, wide stone tanks from which the precious liquid is drained.
This has been going on since wine production began, generations of pickers returning each year from throughout the region. And to ensure the night-time 'dance' goes with a swing, music is supplied, now by an electric organ rather than the traditional accordion and drum – another modernisation.
It may seem a jolly time is had by all, and perhaps may be seen as something of an annual holiday for villagers in much the same way that hop picking was once the holiday for Cockney Londoners. But this is hard work and long hours. Bridges appreciates the labour, having started his love affair with port – and his wife – by working on the vine harvesting when a young man.
This early experience lead on to an encyclopaedic knowledge of port's production and history, and to a marriage to the boss's daughter, Natasha. Clearly a marriage made in heaven. She is now Head Taster.
The Douro valley is still largely off the beaten tourist track – so go now, before it becomes more popular. The attractive old town of Porto is the starting point, housing a gaggle of port lodges, so offering the temptation to sample plenty of ports here before exploring the hinterland.
And the best way to appreciate the Douro valley and its stunning scenery is to travel by boat along the winding Douro river. Alas, we didn't have time for a cruise but a mini trip was enough of a taster to suggest a return visit would be required. That was confirmed by the numbers of quintas and hostelries dotted along the way that provide opportunity for more tasters of the region's speciality.
It's just the sort of holiday a red-blooded man with a penchant for full-bodied wine might enjoy. Not to be missed is the delightful Vintage House Hotel on the banks of the river that organises port and food tastings, a small gem of a place from which to tour the countryside and its various vineyards.
A number of companies provide luxury cruises of varying lengths. Some voyagers might get a thrill from sailing on the very barge that took the Queen along the Thames on her Diamond Jubilee in 2012, The Spirit of Chartwell. Others can just enjoy the peace and quiet and beauty as they navigate what was once a most perilous, raging river on which to transport those early pipes of port.
Tamed now by locks, the rapids claimed the lives of many crewmen in the old days, travelling on the traditional rabello, flat-bottomed Douro boats. No wonder the wine needed to be fortified with brandy. Now, all the modern traveller needs to see him through the journey on his luxury cruiser is a nice glass of port.