FOR THE LOVE OF A YACHT
'Eilean' is a love story. It will tug at the heart strings of all those who hear the siren call of the sea and dream of sailing off in a tall ship – and as an island race, the British are particularly prone to such enticements.
This book is the story of a yacht, created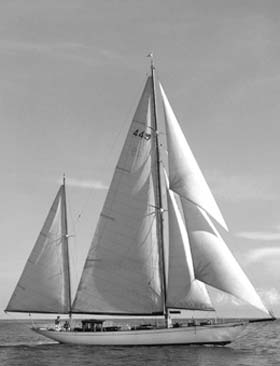 with loving care, enjoyed by a succession of owners, ageing, sinking into disrepair, and then, quite serendipitously, being rediscovered and returned to splendid beauty.
The Eilean is one of the last yachts designed and built by William Fife lll at the Fairlee Boatyard, a legendary yacht builder and recognised as the most gifted in a line of gifted yacht-builders.
Launched in 1936, this year happened to coincide with the launch of the first Panerai watch for the Royal Italian Navy. Panerai has an equally illustrious history to that of the Fife family, dating back to a Florentine watchmaker in the mid-1800s. It is also a major player in the organisation of classic yachts races.
And it was by happy chance that the head of Panerai, Angelo Banoti, a great yachting enthusiast, spotted the sad Eilean languishing in a mangrove swamp when sailing in Antigua some five years ago. He recognised her pedigree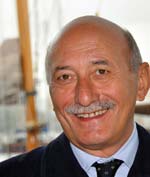 immediately, determined she would be Panerai's flagship, and two years later, the renewed Eilean appeared.
How the sleek and treasured vessel had fared from her launch in 1936 up until her relaunch at this year's Cowes Week is a tale as rich in sentiment and character as any story about a person.
Alas, the teller of this tale sticks very much to a nautical jib that will spellbound sailors certainly, with charts and diagrams and yachting pictures aplenty. For landlubbers, a little more of the romance of the story would have made it all the more appealing.
Nevertheless, it is a superb production and a suitable testimony to the heyday of Scottish ship building.
And Angelo Banoti has earned the gratitude of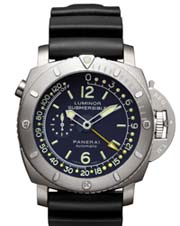 the legions of Fife Dragon fans world-wide for this rescue. He in turn gives credit to the team of dedicated Italian craftsmen that worked on the vessel and brought it back to life.
He likens the pursuit of excellence by the Fife dynasty to the dedication of Panerai's own watch-making craftsmen. "A thing of beauty is a joy forever' is a quote from Keats in the foreword of this wonderful book, filled with old and new illustrations of the Eilean. Long may she sail the seas.
The UK book launch took place at the London's Royal Yacht Club.
Published by Flammarion, it is available at exclusive international bookshops, and on Amazon, price £80.