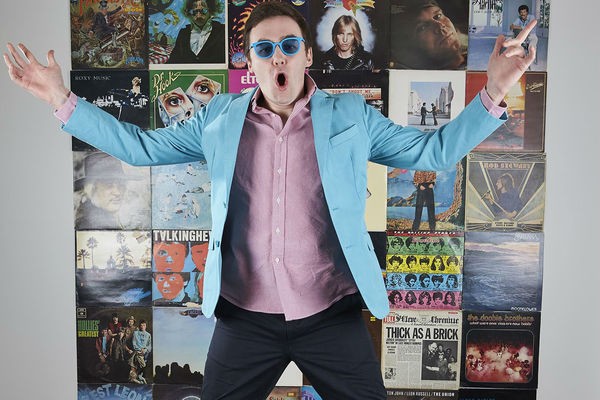 Certain garments, never die in terms of ethos, says Robin Dutt. Their lure and appeal is because of their reliability and that enduring sense of being a "classic in the wardrobe".
Chinos are one such example: a go-to, trusty friend which can be as anonymous as focal, as casual as ceremonial. And although the name is of course, Italian, they are very much part of the English male wardrobe, balanced by stricter tailoring atop by way of a well-cut jacket.
Bearing in mind that chinos are happily accepted in all hues, whether unremarkable staples in beige or navy or horse-worrying bolts of cherry red or emerald green there's a pair for all out there. Utilitarian, by any other name.
Tom Cridland, pictured above, is an enterprising chap. He runs his sustainable fashion brand with the ethos, 'buy less, buy better' – a sentiment also echoed by many new and established designers including Vivienne Westwood and also her son, Joe Corre, of  'A Child of the Jago'. Cridland points out that if climate change continues as it is at present, unfavourably, cotton production will be compromised so it might indeed pay to value that investment wardrobe and eschew trend – highlighting your own sartorial autobiography which will be every bit as refreshing as a new look presented by the few to the many. Indeed, Cridland's sustainable garments come with a 30 year guarantee so he expects you to live in them. Well worn means often, well loved and there has always been a certain charm about subtle mixing of the slightly weathered and the stridently pristine when it comes to male attire – a certain studied negligence or insouciance.  He has made clothing for amongst others, Leonardo Di Caprio, Ben Stiller, Daniel Craig and even Clint Eastwood.
When not creating clothes, the designer busies himself as a musician and also, his lively podcasts, called 'Greatest Music of All Time' have included Smokey Robinson, Annie Lennox, Sir Cliff Richard, Chris Rea and our own fashion legend, Twiggy – whom one shouldn't forget has her musical history, given her stirring role in the musical, 'The Boyfriend'.
You could say that Cridland knows how to wear the trousers…