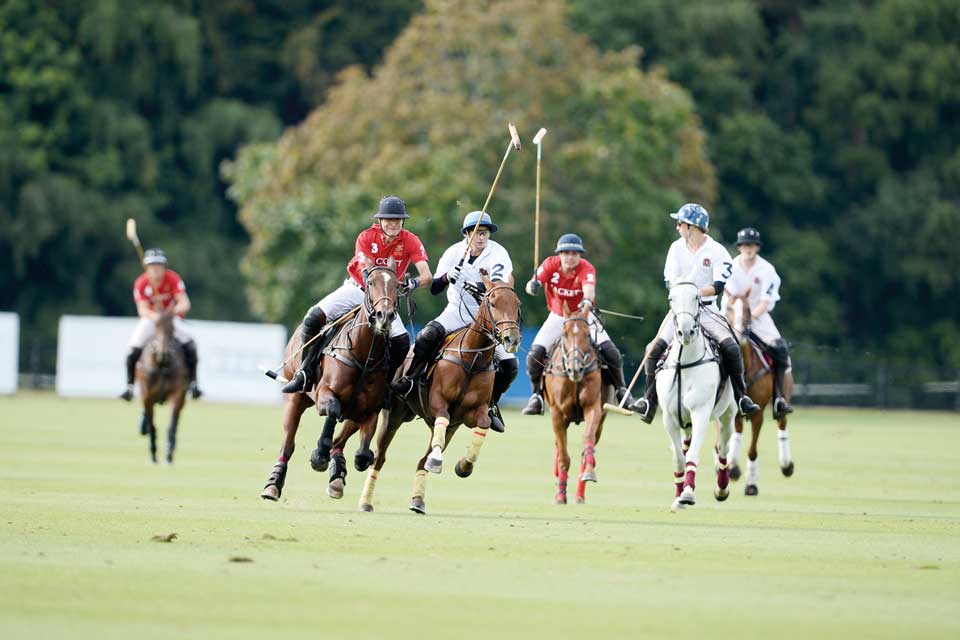 By Diana Butler
There is one sport which should come with a government health warning – polo. It has been said that the only way to cure a passion for this fast paced and thrilling game, the oldest team sport in the world, is death or bankruptcy! The players think nothing of flying along a beautifully manicured grass lawn at 40mph, while using just their weight and the speed of their pony to keep their opponent off the ball. This goes by the mild term of ride off, but in the heat of battle it is anything but!
The perfect place to see player and pony in perfect harmony is at Guards Polo Club, situated in the heart of the magnificent Windsor Great Park. The Club first opened its doors 59 years ago and continues to boast an impressive list of playing members, including leading members of the Royal Family. Other key names include the World's Number One Adolfo Cambiaso. Now in his late 30s, Cambiaso has been a 10-goaler – the highest handicap possible in this sport of kings – for some 20 years and brings much South American flair and panache to every game.
To complement such a world-class list of playing members, Guards Polo Club has created a fixtures list that is the envy of clubs around the world. The polo season may not be that long – games are played on grass in England from April to September – but the club offers more than 600 games in these five action-packed months. Matches range from tough, competitive high-goal games for tournaments such as The Cartier Queen's Cup – with team sheets reading like a Who's Who of polo – to smaller low-key games for the Club's patrons, which successfully combine rivalry on the field with friendship off it.
Key fixtures for 2014 include the prestigious Al Habtoor Royal Windsor Cup; Jack Wills Varsity Day featuring Oxford v Cambridge; Pommery Polo for the Archie David Cup; the Inter Regimental and the Duke of Wellington Trophy, plus the world-famous Audi International Polo for the Coronation Cup, which this year will see the England team play an impressive Argentine side for one of the most magnificent cups to be won in this most stylish of sports. To be held on a Saturday for the first time in its history this summer – 26 July – this great day of sport combines perfect polo on the field with excellent entertainment off it.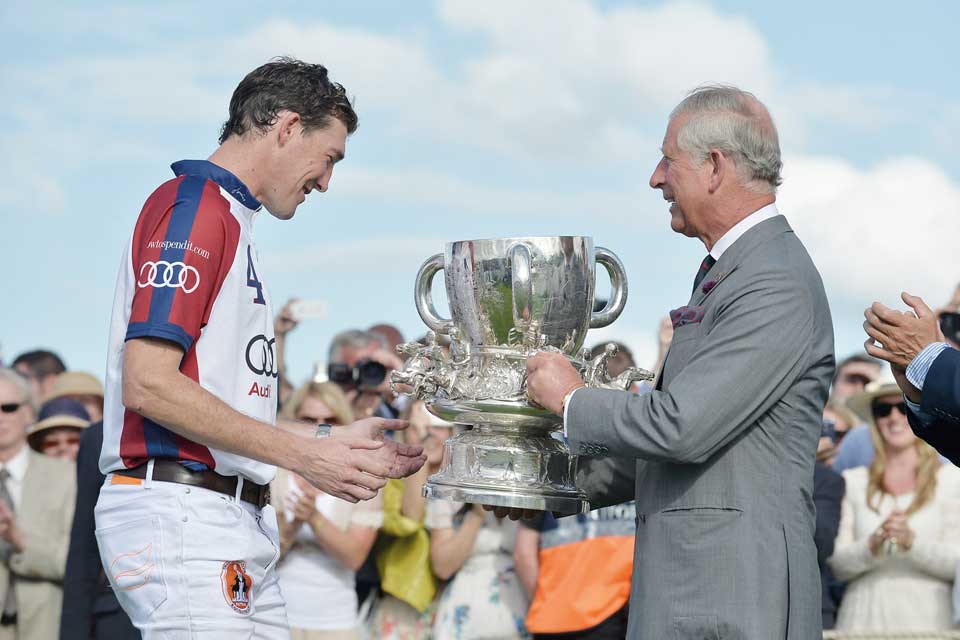 Not surprisingly Guards Polo Club is hugely proud of its unrivalled relationship with The Royal Family. HM The Queen historically attends several matches each season and is regularly accompanied by her husband, HRH Prince Philip, who as Club President takes a keen interest in all developments at the Club. It was the Prince who originally suggested creating a Club in Windsor Great Park as he wanted to play closer to home (Windsor Castle) and although HRH retired from the game in the early 1970s, he continues to watch the matches with an experienced eye and remains an expert on this tough and challenging sport. Princes Charles, William and Harry have followed in Prince Philip's footsteps, not only discovering a passion for polo but also playing many a game on the Club's main grounds.
Guards Polo Club is not just for the experienced player though. The Club welcomes non-players and their guests and everyone receives a warm welcome in the Club's elegant Clubhouse regardless of their handicap. The Clubhouse team, headed up by TV chef Merrilees Parker, creates delicious menus to suit every occasion, be it a relaxing Sunday lunch before a game, a celebratory end-of-season dinner or a traditional, post match afternoon tea. Of course, with 11 grounds at the Club, plus two further grounds at neighbouring Coworth Park, which Guards Polo Club manages on behalf of the Dorchester Collection, there is always plenty of polo to accompany such menus.
Thanks to the Club's extensive global reciprocal agreements, Guards Polo Club can offer all of its members the chance to watch, and often play, polo almost anywhere in the world. So even when the covers are pulled over the manicured lawns of Smith's Lawn, the Club's elegant metal badge keeps on working, offering polo in places such as Brazil, Barbados, Thailand, USA, Australia and New Zealand. In fact, membership of this great club offers so much more than polo – although there is nowhere better in the UK to see this great sport of kings and princes.
Readers of Savile Row magazine are invited to sample this great sport for themselves. Please contact Guards Polo Club membership team on 01784 434212, quoting Savile Row Magazine, and a member of our events team will be delighted to arrange complimentary day guest badges for you and a guest to enjoy some great polo at the most famous polo club in the world.
For more details on matches and membership please go to www.guardspoloclub.com