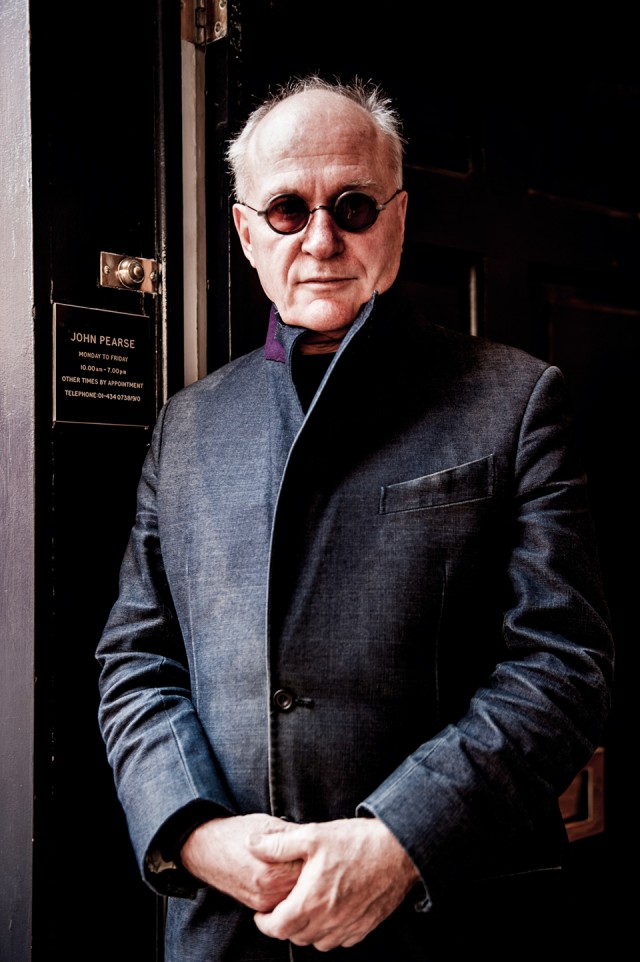 By Robin Dutt
Granny Takes a Trip was at the very heart of the cultural revolution that hit London in the Swinging Sixties, a small shop with an outsize influence that was launched in early 1966 by a young trio, including tailor John Pearse, pictured above.
Now ensconced in a tranquil establishment in an 18th century precinct of Soho, he lead a peripatetic existence after early training in Savile Row, where his mentor was the Duke of Edinburgh's tailor, Teddy Watson at Hawes & Curtis.
"I learnt to cut and to sew and to fit, and then, after a few years, got the travel bug and so decamped to St Tropez," he says.
After summering in the South of France, he returned to London and had a fortuitous meeting with a couple of vintage clothing collectors, who were looking to open a shop. When they found he knew about tailoring, they asked him to join them. With £40 from his father to cover his share in the business, he was in.
The shop went on to provide the essence of anarchic London style of the time, colourful, flamboyant, outrageous, for both sexes, under the styling inspiration of Pearse. The initial vintage stock gave way to include tailored lines and shirts, and it became the place for anyone with pretensions to style to shop. He stayed for a few years, then was off again.
"I went to Rome, no, Paris first. Then in Rome I met Fellini, and he told me I could be a great film producer. I did some acting, and there was a French contingent filming and I thought, well, this would be better than being in the fashion business."
So next he went to the US, where he met up with Andy Warhol. He made a film, and remembers the screening with wry amusement. "You could here the sound of chairs creaking and see silhouettes passing across the screen, as people left!" There were other sojourns in LA, in Berlin, Cannes…
Somewhere in the mid-70s, his travels were interrupted when someone approached him and said 'You made me a suit in the 60s. Could you make me one again.?'
"So I did. And then I did some others, and it just took off."
For a decade, his circle of acquaintances/clients kept him busy, including a raft of famous names, Jack Nicholson included. Then, somehow, he was back in London, and moving into his present premises in 1986.
"I am very happily 'retired' here," he says. "Some of my old customers continue, some even bring their off-spring. Others might read about me and come along; others just find the shop as they are passing. I'd rather hang out here than in Savile Row – it is more exclusive."
He produces a collection of one-off ready-to-wear designs, which includes some distinctively patterned shirts, and great knit ties, as well as suits for men and women, and coats. But bespoke is the mainstay, accounting for 80 per cent of his business. He uses interesting cloths, some with bold patterns or colours, a relaxed flair in his designs. He runs a hand over his creations in that caressing way of a diehard tailor and clearly still loves his craft.
"I cut and fit, but I don't sew any more. Really, style is my forte. Most customers like my style – and they get to talk to me, which may be good or bad!"
Two or three times a year, he and his wife head for their house in Uruguay for a month at a time. But no, he won't be retiring there.
"I retired to come here," he says, standing in the doorway in bright sunshine. "Yes, Soho is changing but change is inevitable. We must count our blessings."