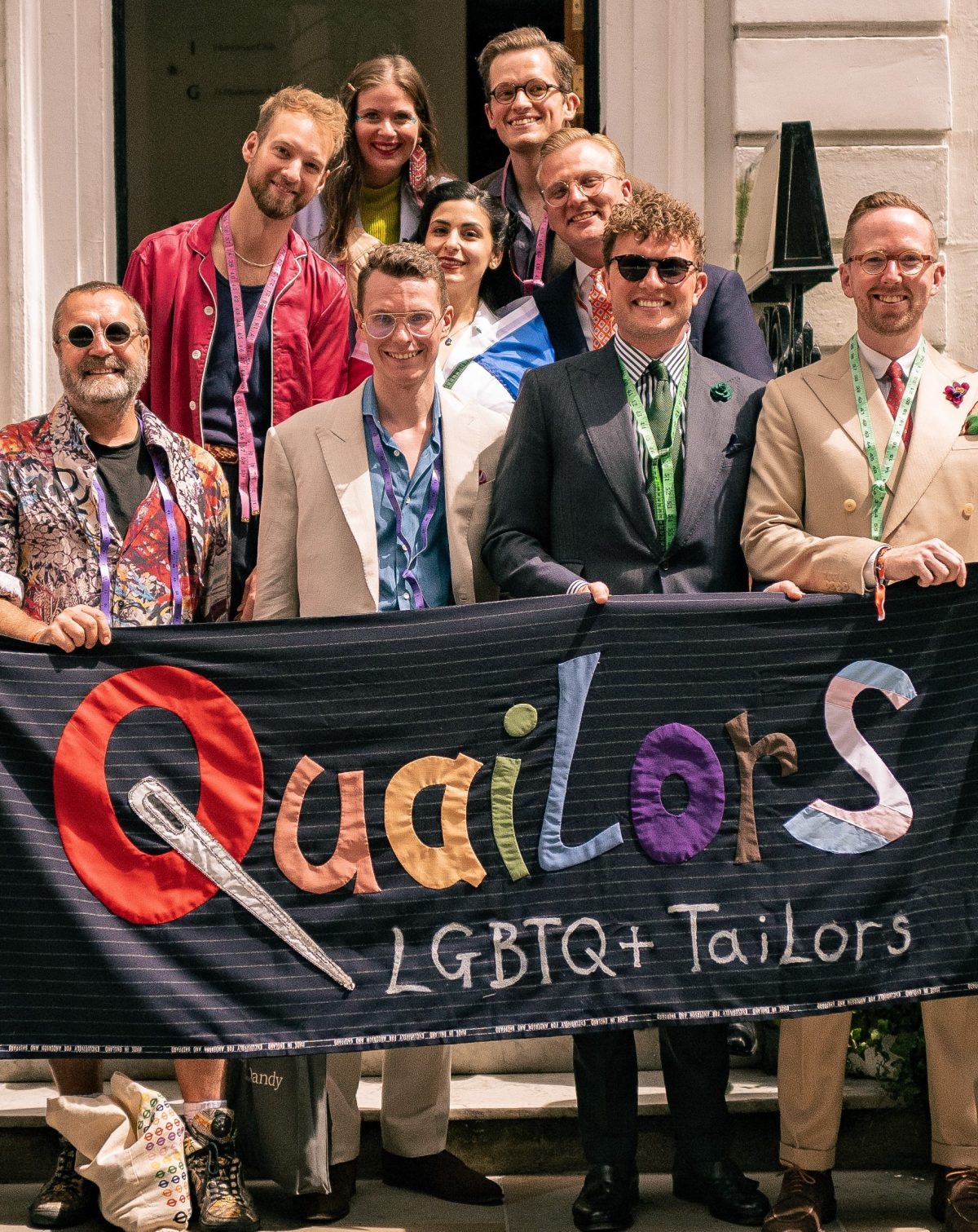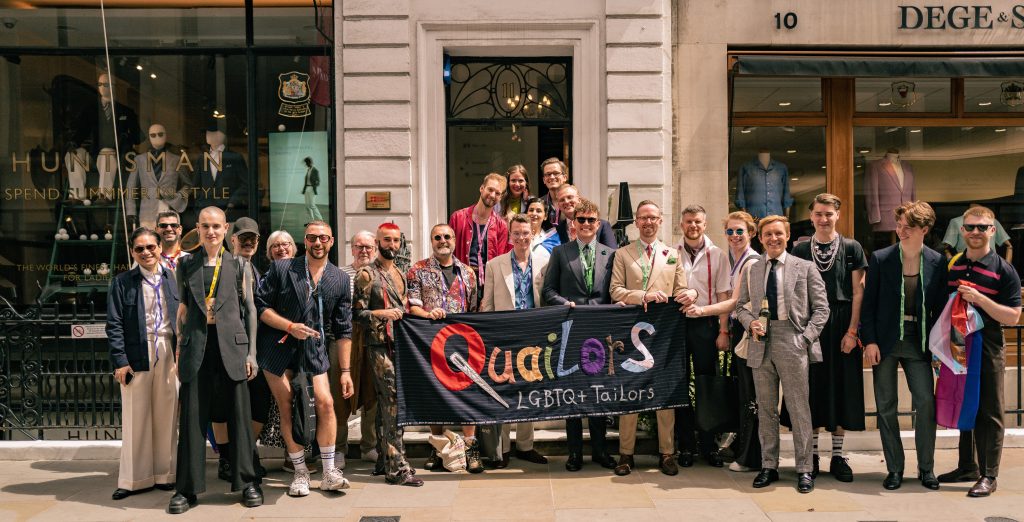 Quailors, the first LGBTQIA+ group for people in the tailoring industry, is  hosting its first ever PRIDE event on Savile Row on Friday, June 30. The group is inviting its community to come together to celebrate PRIDE and join the members ahead of them marching in the London parade on Saturday,  July 1 for the first time as a collective. Founded in 2020, the Quailors co-founders Andrew Johnson and James MacAuslan wanted to build a social community for LGBTQIA+ people who work in and support the tailoring industry in London and across the UK where they can feel safe, as well as to encourage a younger generation of tailors to join the trade. In three years, the community has gained over 50 active members who gather regularly to network and share ideas and opportunities among their peers, as well as over 600 followers on social media.
This year the Quailors are officially marching in the PRIDE parade in London for the second time, following the monumental and historic moment in the 2022 parade where the tailoring trade had a presence in London PRIDE's march for the first time. James MacAuslan, co-founder of Quailors, says: "After the success of last year, we have big plans for PRIDE 2023. We are hosting both a pre-PRIDE celebration on Savile Row and an after party in Soho because everyone is welcome to work, walk down or shop on 'The Row' – regardless of their sexual identity."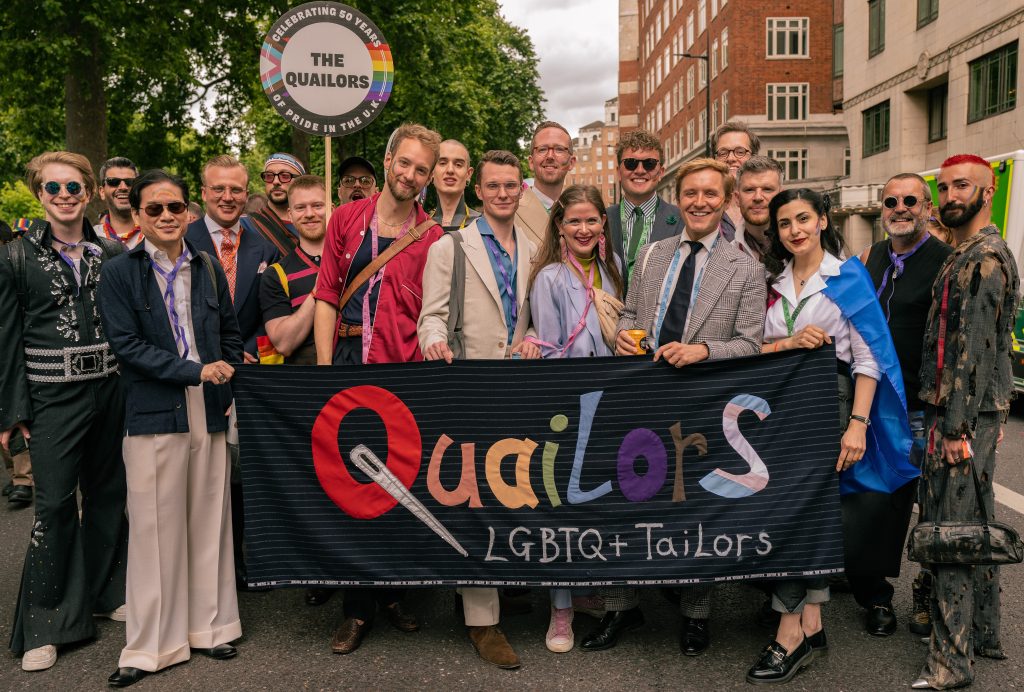 Photography by Luke Alland                            Instagram @quailors
Quailors Pre-Pride event is taking place on Savile Row on  June 30 from 5.30pm at The Deck London, 32 Savile Row, London, W1F. 
Special thanks to the following companies and organisations that are supporting Quailors this year: Huntsman, Kathryn Sargent, Anderson & Sheppard, The Deck, Lock & Co. Hatters, Dugdale Bros & Co, Richard James, The Pollen Estate
Food & drink sponsors: Savile Row Gin, The Hummingbird Bakery