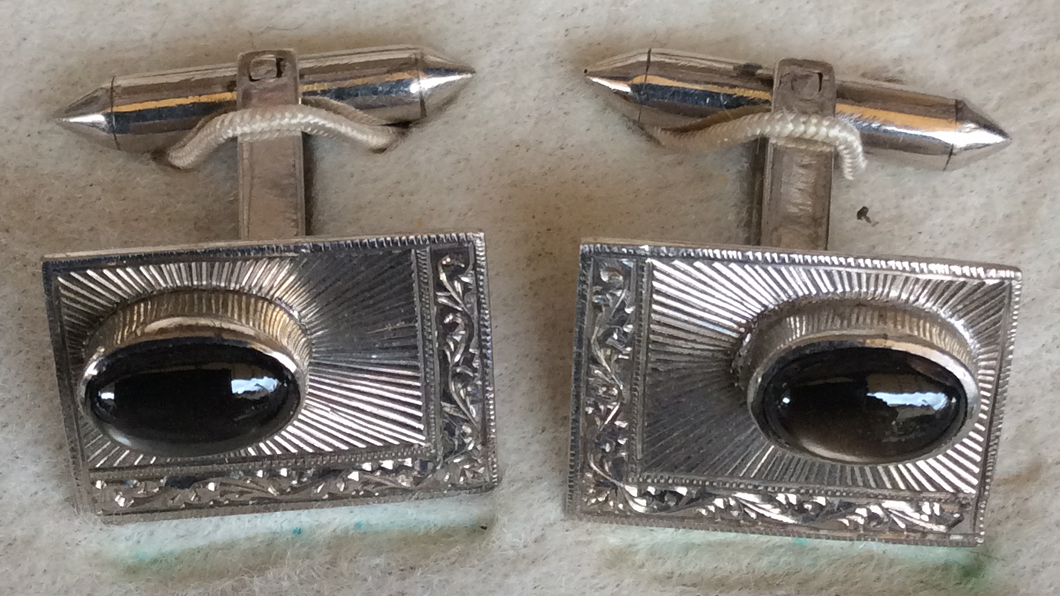 Robin Dutt finds a wide and historic range of cuff links to suit any occasion
When it comes to refinement, certain things are not immediately evident. Take a pair of cuff links, for example. For the most part, relatively hidden beneath an expertly cut sleeve (unless you are shooting too much cuff (French/Double only, please) they should be a constant reminder of your judicious choice. One of the few examples of acceptable male jewellery, even today, the cuff link is also a device which, when exposed, says much about your visual autobiography.
Deemed perhaps by some to be fussy and fiddly, a suitably chosen or serendipitously found pair will, with care, inform a fine suit or blazer for decades.  They are the finishing touch – which plain or no, often speak volumes. About you.
The first cuff links emerged in the 1600s but it was not until the mid-late 18th century that they became neither dernier cri nor indispensable but a clever combination of both. Of course, a pair of buttons will do but their effect will never be the same. However, while on the subject of buttons, if you are feeling adventurous, head to Marylebone's The Button Queen where vintage delights nestle in drawers and boxes. Buy four of the same (or vastly different) and team with easy-to-find links for a truly original effect. I created a pair from large 18th century cut steel coat examples once from a market stall in Covent Garden.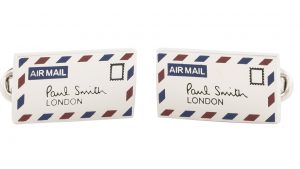 Available in a huge range of materials, gold, silver, pewter, base metal, glass, stone, leather, fabric and perspex and often combinations of many, they provide inspiration. Perhaps the simplest is the Turk's Head – knots of tightly bound silk that when several are held in the had look like sartorial M&Ms. Lost one of a pair? It happens. Fret not. Pair with a totally contrasting example – a trend we are seeing in the earring department for ladies, too. Savile Row tailors stock many good simple statements in the cuff link department and, for a more contemporary take, head to Richard James for 1960s/70s inspired fasteners, or Paul Smith for deliberately irreverent or signature company style ones.
Caspar de la Mar's Dandy in Aspic located in the Stables Market, Chalk Farm, often has a fine array of vintage cuff links to compliment his supremely tailored vintage suits, many never having been worn and if you don't want to go too far off piste, Tiffany & Co's silver stalwarts or those at Mappin & Webb and indeed, Asprey will fit the bill – in both senses of the word.
But the best find – and find being a particularly apposite one – is Madeleine Marsh who trawls the water's edge of the Thames, mud larking for finds from centuries ago. These might include shards of pottery or porcelain, glass, softened into shape by centuries of this river's famous currents (some 12, I believe) buttons, coins, medieval pilgrim badges – a trove of centuries' old finds she creates into cuff links which are truly unique. She calls her brand, Madlark and is passionate about these fugitive pieces which go to make up a silent story of London. Now you can wear a slice of the past. No pair can ever be the same. Or ever could be.