SAVILE ROW'S ROYAL CONNECTIONS
In a year when all things royal are enjoying a surge in popularity, Savile Row basks in its long-time associations with the Royal Family. As holders of Royal Warrants and tailors both military and civilian to royal personages, the bespoke centre holds a privileged position - but one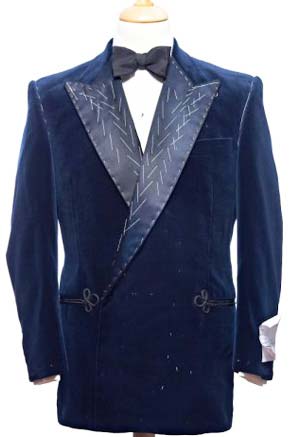 that it very rarely mentions and never exploits.
Savile Row houses never ever discuss royal customers and only discreetly reveal Royal Warrant insignias. These warrants may only be granted by the Queen, the Duke of Edinburgh and the Prince of Wales, given in recognition of being a service supplier for at least five years. Nowadays, these are largely reserved for ceremonial dress suppliers, with royal patronage discreetly shared among a number of makers for their personal clothing, and which will even include some ready-to-wear names.
But while just who dresses whom is officially a secret between a royal man and his tailor, there are few real secrets on the Row. The one major surprise was the choice of an off-Row tailor for Prince William's wedding attire, which was the little known Kashket, not Gieves & Hawkes as everyone had assumed.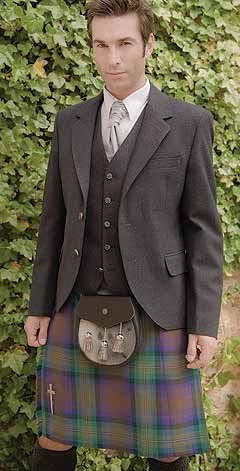 Kashket has made other outfits for Princes William and Harry, and William is also said to have followed his father to Anderson & Sheppard. But Gieves & Hawkes has also supplied the princes, and the Prince of Wales.
Prince Charles is noted for his preference for db suits, especially in the Prince of Wales-style check, and with a rather more formal, structured look than Anderson & Sheppard's trademark softness. The Duke of Edinburgh favoured Hawes & Curtis when Teddy Watson, his former batman was there, then John Kent, now part of Kent, Haste & Lachter.
In terms of style influence, it has to be said that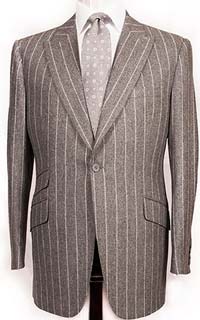 the present royal males are hardly likely to set the fashion world afire. Prince Harry enjoys a certain pin-up status, but has yet to show any signs of the sort of trend-setting elegance presented by his great-uncle, the Duke of Windsor, or his great-great-great-grandfather, Edward Vll. The tailors can hope.
Yet, the young princes and their father, the Prince of Wales, continue to show off to advantage British tailoring, admittedly in utterly classic suit styles but with a royal flair that underlines the suit's perennial appeal.
It is, of course, perfectly possible to be quite classically dressed and be a style figure.
As the late editor of the Tailor & Cutter, John Taylor, once observed "If good clothes were not noticeable, it would mean that they were in no way exceptional. A well-dressed man will always attract attention."
WARRANTS JUBILATION
Holding a full set of Warrants to the Queen, the Duke of Edinburgh and Prince Charles as robe makers, Ede & Ravenscroft were understandably delighted to receive a further Warrant this summer, for tailoring services to the Queen. See more information on this venerable house, which supplies ceremonial robes around the world, on Style p3.
Henry Poole, another firm with a clutch of Warrants held from crowned heads old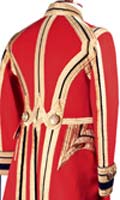 and new, as well as to the Queen as livery

makers, has been busy with new coats for grooms attending the Queen's carriage at the Jubilee ceremony. This isn't because the coats, made in 1876, have worn out, but because today's men are bigger. Poole's output, both of ceremonial and general tailoring, has earned them a Queen's Award to Industry for export success.

To mark the Jubilee, tailors Benson & Clegg has brought out two special Jubilee blazer buttons, one featuring the Royal coat-of-arms, the other the Queen's shield, as well as a Jubilee handmade silk tie in red or blue. Known for their extensive selection of buttons, they hold a Warrant from Prince Charles for badges, buttons and military neckwear.