STILL THE ICONOCLAST
A survivor not only of Swinging London in the 60s but of Hollywood filmland and New York in the Warhol era, John Pearse describes himself as "something of an iconoclast" in the tailoring field.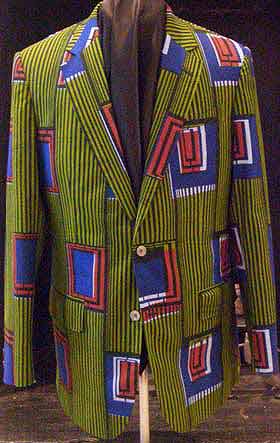 He is certainly one who does not fit the classic image of a Savile Row tailor, either in appearance or convention. Based in Soho, in an elegant Georgian byway, his casual attire of sweater and trousers goes with a no-nonsense attitude and a flair for style undiminished over more than a half century in the business.
Make no mistake, he is a bona fide practioner of the Savile Row craft, learnt under the auspices of the legendary tailor to the Duke of Edinburgh, Teddy Watson of Hawes & Curtis.
"I was conscious I wanted to be a tailor," he explains, "and at 15 was walking round Savile Row, visiting all the tailors. I went into Henry Poole, then in Cork Street, where I was told to sit down and wait. In came David Niven and I witnessed all the badinage between the actor and the cutter. I thought this is great, this is what I want to be doing, where I'll meet all the stars."
Poole had no job for him but sent him round to see a Mr Watson at Hawes & Curtis, then one of the top houses (in the early 60s).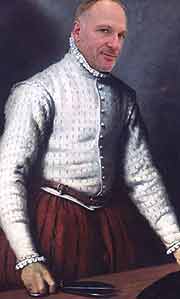 "There I met the imposing figure of Mr Watson, resplendent in a chalk striped db suit, the lapels covered in fag ash, who said yes, we have a job for you, go up to the 5th floor, where you can start as an apprentice coatmaker to Mr David."
Such was the ease back then of finding a position in the heart of the tailoring craft. Pearse ascended to the 5th floor and entered a Fagin's den of young apprentices. "I've found home, I thought," he says now, and began a three years stint during which he learnt the basics of tailoring and had a ball in the process.
But having mastered the basics, he then thought "Sod this, I'm out of here. I wanted to travel and I reckoned I could earn more on a building site than in tailoring."
Several years hitch-hiking with friends around Europe, "enjoying the fleshpots of St Tropez and Torremelinos" and he returned in the summer of 1964, when it was very heaven to be young and in Swinging London. A chance meeting with a young couple who wanted to open a shop in the Kings Road saw him become their third partner, and the launch of arguably one of the most influential style centres of the 60s – Granny Takes a Trip.
Fast forward three riotous years, during which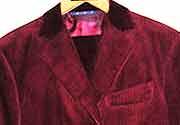 anyone who was anyone in the Swinging hierarchy frequented the shop, and it was time for a change. "Sod this, I'm fed up with clothes, I want to get into the cinema scene." And so Pearse decamped to Rome, where he was introduced to Fellini.
"He told me he thought I would make a good director. With that endorsement, I moved on to Hollywood and then New York, where I worked on some movies but finally thought I should be doing this in my own city, and so I returned to London."
But the days of independent film makers were numbered, raising money for such ventures increasingly difficult. And so he moved back into tailoring and into his present premises.

These are in Meard Street, which dates back to the early 1700s, and which he has turned into something of a clubby atalier, where customers come for a chat as much as a suit.
They are a mixed bunch, the film and art worlds well represented. Many come to him for utterly classic suit styling but with the option of some quirky details, while others may opt for rather more extrovert, even outrageous, creations. A current jacket in a pale cream fabric patterned with hand painted faces is the ultimate clothing work of art. He loves heavy worsteds, uses lots of tweed, particularly Donegal and Harris. "I've bought lots of Donegal, which they can't sell over there, and then made it up for Irish customers to take back."
He may not be particularly well known in the UK now but his name is very well known in Japan, where he has had a highly successful licencing agreement for a decade. The suits carrying his label are immaculately made and sold through a supermarket chain.

Amazingly, they are marketed as shower suits – for the man who wants to go straight into the shower wearing one, so that is washes with him, small duck holes set inside the jacket to release the water! Not something for your average Savile Row customer maybe but a boon to the busy Eastern businessman no doubt.