LONDON FAIR CITY
A man would indeed need to be tired of life to be tired of London this summer, as celebrations of heritage, sport, culture and seasonal jamborees combine to make it the party centre of the world.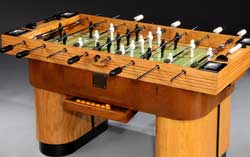 To the traditional high jinks of The Season, encompassing Ascot, Wimbledon, Henley, Goodwood and Lords et al, has been added the Queen's Jubilee, the Olympics and the combined attractions of three major art and antique events.
These latter showpieces provide a welcome antidote for many to the excess of sporting activities, and are just as international in their appeal as the Olympics - though with admittedly rather more limited attendance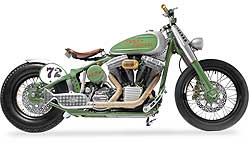 Kicking off the summer season for art and antique lovers, the Olympia International Fine Art and Antique Fair is the grandaddy of the trio, providing a good, reliable selection across a wide spectrum. It attracts such celebrities as Mick Jagger, Valentino, Ralph Lauren and Oprah Winfrey, as well as serious collectors and trade buyers.
This summer it has focused especially on British craftsmanship, both old and new, with prices starting from as little as £100 up to £3M.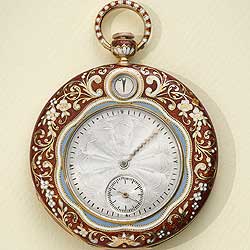 Next up, the newest of the three, Masterpiece, puts on a masterly showcase of luxury and unusual items from June 28 to July 4, in a splendid marquee in the grounds of the Royal Hospital, Chelsea.
This year's star attractions include a Harley Davidson, paintings by Picasso and Hirst, jewellery from Elizabeth Taylor's estate, a Dickens first edition, a 1500BC Egyptian statue and a Rodin bronze, to name but a few. www.masterpiecefair.co
In the heart of Mayfair, the Berkeley Square Art and Antiques Fair attracts the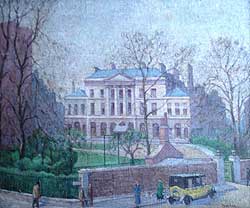 natives of this exclusive area of London as well as an international coterie of trade buyers, collectors and those who just love looking at beautiful objects and hob-nobbing with London society.
Running from September 19 to 23rd, it is very much one of London's social occasions as well as an opportunity to find beautiful objects. A new layout provides a second-floor restaurant which gives a birds eye view of this historic garden square.
Pieces to be exhibited cover the full gamut, priced from under £500 to over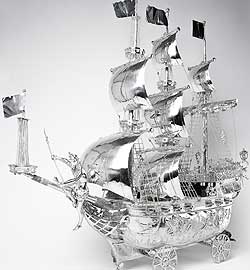 £500,000. All are examined and vetted to ensure authenticity as well as quality.
Members of The Association of Art & Antiques Dealers (LAPADA), which include exhibitors at the other two events, work to a strict consumer code of practice.For full details, go to www.lapadalondon.com.